Montreal: Bars and Nightclubs Data Sheet Updated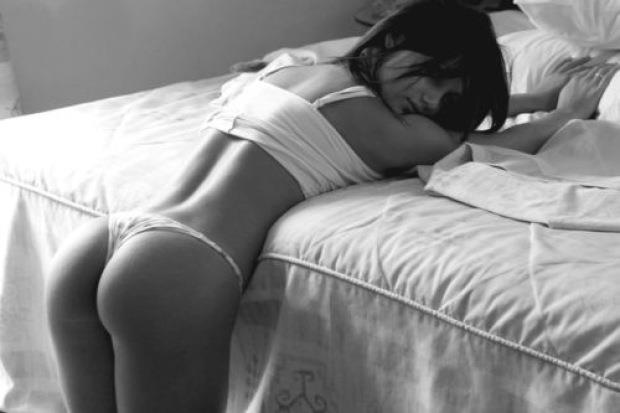 Montreal: Bars and Nightclubs Data Sheet Updated
On my first trip to Montreal, I wrote up a Montreal, Canada: Nightclub and Restaurant Data Sheets. Look at this as an update after spending 4 months in Montreal this summer. Again, this is easily the best info you will find out there. When I was in Montreal, a lot of the stuff you will find on the Internet actually steered me wrong. But I am here for you, keeping in underground for you and ripping the lid off the wack info that is out there, Oh my brothers.
I hope you guys appreciate this, hell, I would have given someone 10k in a brown paper bag if they would have given me this Data Sheet before I arrived in Montreal.
Wood 35 – This place gets a lot of high marks from people. I think it sucks. I actually called it "Brick 35". It is unfortunate because "on paper" it seems it would be good. There are fly girls, but the set up is atrocious. All these standing tables make the place too "static". No Vortex Zones. No "swirl". One of these days, I am going to have to jump back into the Nightclub Game, this time as an owner or investor and show everyone what time it is. I guarantee I would be the top Nightclub Owner in the world in 6 months. I am not trying to brag or boast, the competition is just that wack.
New City Gas – As you know, I don't get impressed by nightlife venues very often. Last year I was impressed by Andres Carne de Res in Bogota, Colombia. Well, New City Gas impressed the hell out of me. Thursday nights are pretty damn mindboggling on the outside terrace. The place holds mad fly classy girls. It is almost hard to deal with. The only problem is you have to get there kind of early for happy hour, and as you know, The G doesn't do happy hour. That sh*t is for corporate stiffs, not International Playboys. Still, this place is as ill as a convict that kills for "phone time".
Santos – This is another place heavily hyped by people on the Internet. It pretty much sucks. I went here a bunch of times because I lived pretty close, but it never really holds top quality girls, has a lot of guy and a lot of tourists f*cks. Overrated. This place comes weak like FEMA during Katrina.
Buonanotte – Buonanotte is a super well known high-end nightlife fixture. Many people go bonkers about it. I think its ok. It often gets super crowded and hard to operate. Fly girls though. Douchebag turf. I had the bouncers on lock, so it was easy for me to pop in and out. I often popped out. And when I say that, I am not talking about how Jon Roberts talked about the correct way to gut someone so their intestines popping out like "Jiffy Pop" in American Desperado, either.
Koko – Now this place is mad fresh. The outside terrace is unbeatable. I had this whole place on lock. I was destroying this place in June so bad that I was contemplating building a conveyor belt from the terrace to my bedroom in my crib to shuttle fly girls. But then at the end of June/early July, they closed the terrace. I think for noise reasons or something. I never really got a straight answer. Which really sucked because I was gutting this place on a nightly basis. It still remained a great spot the rest of the summer, but nothing like June. After the terrace closed, I used it more to take girls as I had the bouncers on lock and I could roll in at any time even with huge lines. And I don't mean Beaks, either. Place has some Underworld figures hanging out. So I fit just right in. Thursday, Friday and Saturday nights.
Tokyo – Another place that is heavily hyped on the Internet. I stayed away for a while because outside of The G Manifesto, the info you get on the Internet sucks. It is almost a "reverse barometer". But my curiosity got the best of me and I stepped in one night. I stepped out soon after. F*ck this place, yo.
Philemon – I used Philemon many times. People love it. I thought it was decent and functional. Not a great place to meet girls but a good place to take them. Upperclass crowd. Usually more guys than girls. Good staff that always took care of all my needs. Probably could have swooped a few of the girls that worked there, but I was clocking a bunch of girls out of there, and didn't want to rock the boat, so to speak.
Bar Blizzarts – This place has been around for a long time, but I didn't really feel it. It is quite possible I went on the wrong nights, but I walked by many times and didn't seem to have any real punch.
Bar Korova – Another hyped place. It sucks. Wack spot. Wack people. F*ck this place too, yo.
Rosalie – Now this place is dope. Wednesdays are sick. Almost too much of a good thing though. This was where I took a loss to George St. Pierre. I like Saturdays more. More chill, but still fly girls. Easier to operate. And swoop. You know how I gets down.
Macaroni – Didn't feel this place. Nice terrace, but not holding fly girls.
Time Supperclub – This place is pretty fresh. Swooped some real fly girls out of this joint. It is a higher end crowd, although the first time I went (during Montreal Grand Prix), I saw a girl kick another girl. Like a full on "high kick". Trippy. This place kind of has a "local crew" that kind of operates out of here with some Underworld aspect to it too. Tread lightly as I think beefs could be easy to come by.
B-side – Hipster joint. Whatever.
Muzique nightclub – I stepped in here once I think. Nothing special.
Ivy nightclub – Skip it.
Le Salon Daomé – Never went, but wanted too.
Wunderbar – In W hotel. I historically hate fake boutique hotels like The W, and my hatred for them is well documented, but this place is ok. Super fun during Grand Prix for private party. Other than that, didn't utilize too much.
Hotel del la Montage – Rooftop bar. Cool place to take a girl. Other than that, not really dope.
Laika – Airball.
Burgundy Lion – Pub with a strong reputation. A girl took me here one time on the way back from a dope sushi meal. It's ok. I never went after. Is right across from Joe Beef, so you could package the move if you want.
House Nightclub – I have this place in my notes but for the life of me can't remember anything about it. Must have sucked.
Club 1234 – Never went in, but did meet some fly 18 year olds in front of it while they were waiting for some guys. They were mad fly. Younger girl spot I think.
Velvet – in Old Port. Pretty loose. In cave-like downstairs. You can meet girls here, but there was something about the place that didn't vibe with me. Guys were kind of dorks. Maybe I don't like caves.
L' confessional – Plays dope music. Crowded and small but pretty dope. Good place to take a girl after a grind in Old Port and then rachet it up a notch on the road to "swoop land".
Taverne St. Sacrement – The owner is cool as f*ck. Although he tries to get me super wasted and throw my Game off. Good food too.
Cavalli – I have a love/hate with Cavalli (and I don't mean that place Love-Hate in Miami Beach, either). I loved it on my first trip so I went here many times last summer. Overall, I think the place is overrated. The DJ sucks. Hard to really "lock and load". The staff is nice though and there are fly girls. Lot's of dorks. There are supposedly some "working girls" here, but I never noticed any or was ever solicited. Keep in mind that I always heard there were "working girls" in Cavalli from civilian girls, so the info is highly suspect.
Hotel Le St-James – Real high-end, oh my brothers. Classy. Smooth. Good place for a strong cocktail. The prices keep out the riff-raff.
St. Paul Hotel– Hambar. The first time I went to Montreal, they had an old-school classy bar that I thought I was going to utilize a lot. They revampted it into a more modern bar. It shouldn't be a surprise that I preferred it old-school. Still, a good spot to take a girl. All the girls that worked there loved me so I can't hate.
Baldwin – One of these "cocktail mixologist" type bars. Real popular. Better during the week to bring a girl. I did swoop a Model girl out of here though. Weekends I never really went, although one time I walked by in early September, and there were like 20 guys in line. I shouldn't have to tell you I "walked on by" like Isaac Hayes. There are some real good restaurants on the same block or two so this is a real good package move. I will bust out those restaurants in my coming soon Montreal Restaurant Data Sheets.
Globe – Heavily hyped, but not bad. Some real fly girls. Good to package with Koko, as in come here before going to Koko. Never ate here. I don't like eating at super trendy spots.
La Porte Rouge – Hipster bar.
Circus – After hours. I went here a few times. There are some fly girls. It gets deep quick here though. You can pretty easily score drugs here. Although I wouldn't know anything about that. Probably better to take two girls here that are real live wires. And then take them back to your crib.
Bily kun – Famous. Overrated.
Diable Vert – Supposed to be good. It sucks.
Candi Bar – Supposed to be good. It sucks. Did an "about-face" before I could by a drink.
UN Nightclub – Somehow I never made it in here even though it was close to my crib. It is open weird nights so make sure you check that before you go. I saw some fly girls roll in though.
Click Here for Roosh's Day Bang: How To Casually Pick Up Girls During The Day
Click Here for The G Manifesto's Free Gentleman's Club Report
The Rest is Up to You…
Michael Porfirio Mason
AKA The Peoples Champ
AKA GFK, Jr.
AKA The Sly, Slick and the Wicked
AKA The Voodoo Child
The Guide to Getting More out of Life
http://www.thegmanifesto.com
Vanessa Paradis – Joe Le Taxi France 1987