Joaquín Guzmán Loera: Cocaine King and Forbes Billionaire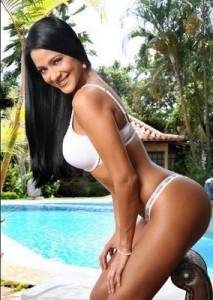 Joaquín Guzmán Loera: Cocaine King and Billionaire
Click Here for Cocaine Trafficking in Latin America
Click Here for Narcocorrido: A Journey into the Music of Drugs, Guns, and Guerrillas
Click Here for Drug Lord: The Life & Death of a Mexican Kingpin
Mexico's most wanted man, Joaquín Guzmán Loera, is one of 38 new billionaires.
For eight years Joaquín Guzmán Loera reportedly managed his international drug smuggling operation from behind bars while enjoying a lavish prison life with access to booze, women and a home entertainment system. Then in January 2001, facing extradition to the U.S., Guzmán slipped into a laundry cart and escaped.
Since then "El Chapo," or Shorty, as he is called, has tightened his grip on Mexico's drug trade as head of the Sinaloa cartel, one of the biggest suppliers of cocaine to the U.S. It is a lucrative business to be in these days. Thirty-five million people in the U.S. use narcotics or abuse prescription drugs, spending more than $64 billion annually. The Drug Enforcement Agency and other industry experts believe Guzmán, 54, has controlled anywhere from a third to half of the wholesale Mexican drug market over the past eight years. In 2008 Mexican and Colombian traffickers laundered between $18 billion and $39 billion in proceeds from wholesale shipments to the U.S., according to the U.S. government. Guzmán and his operation likely grossed 20% of that–enough for him to have pocketed $1 billion over his career and earn a spot on the billionaires list for the first time.
I normally dislike corporate CEO's. But this guy is a great businessman that actually delivers. So to speak.
Click Here for Cocaine Trafficking in Latin America
Click Here for Narcocorrido: A Journey into the Music of Drugs, Guns, and Guerrillas
Click Here for Drug Lord: The Life & Death of a Mexican Kingpin
The Rest is Up to You…
Michael Porfirio Mason
AKA The Peoples Champ
AKA GFK, Jr.
The Guide to Getting More out of Life
http://www.thegmanifesto.com
El Chapo Guzman-Americas Most Wanted

Roberto Tapia: El Chapo Guzman