The Del Mar Racetrack Checklist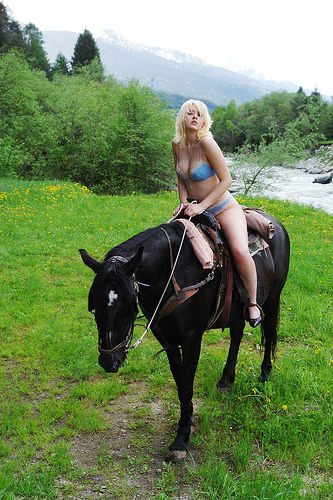 The Del Mar Racetrack Checklist
(Here is my Facebook, New Twitter and The G Manifesto Facebook Page)
Click Here 007 Lifestyle – Living Like James Bond!
Crush It!: Why NOW Is the Time to Cash In on Your Passion
Click Here for Mack Tactics: World Famous Dating Program For Men!
In the past we broke down the Checklist for a Night Out, an invaluable reference sheet for an up and coming International Playboy on the Rise.
Today, your Favorite International Playboy's Favorite International Playboy will break down The Del Mar Racetrack Checklist:
CASH
Make sure you take out mad dough before going to the track. Style Points. Bankroll Factor. You already should have made it, but here is How to make money in a Down Economy.
Haircut
I always like to get a haircut before Track Season starts. When you have spent the last 6 weeks swooping topless girls in Spain (La Cote des Basques and the Med) your hair tends to grow. Must be the Mediterranean diet. Or the Basque seafood. Or the vino tinto. (The G Manifesto's How to Pick up Topless Girls coming soon)
Suits
Make sure you get plenty of new custom suits made. Light colors all. Signature Cookie Monster Blue interior. And get your Pocket Square Game Tight.
Zippos
Make sure all your Zippos, Dunhills, and Dupont lighters are filled to the brim and have good action. Bring a minimum 3 packs of smokes.
Drugs (Optional)
Beeks and Beans are still mad popular. As Bill Maher says, "People are doing as much Cocaine as they did in the 80's. They just aren't sharing it anymore." Careful in this heat when you are on the beeks though.
Real Time with Bill Maher: New Rules – July 17 2009

Enter The Dragon
Get your rounds in. They will pay dividends. I would be lying to you if I didn't tell you I am in amazing shape. (Getting slotted and swooping Topless girls will do that to you.) The G Manifesto's Exit The Dragon, Enter The Cobra coming soon.
Heater
Breathe again. Because I don't do extortion unless I am on the receiving end.

Turf Club
Make sure you get your Turf Club scenario ironed out. (I just got my re-upped membership in the mail). Or else you will be with the buffoons in the suspect Glittery Ed Hardy Shirts, looking like a nonce, drinking out of plastic with no air conditioning..
3 O'clock Fridays
Remember, this year Friday's at the Track start at 3 O'clock not 4. In case you missed my breaking article.
There are a couple of other tricks I have up my high arm-holed sleeve of my Neapolitan suit, but I am saving them for now.
Why?
Do me a favor.
That's it for now.
If you do all this, you should be hitting a Trifecta or at least a Trio.
Click Here for Fundamentals Of Offshore Banking: How To Open Accounts Almost Anywhere
The G Manifesto's Del Mar Racetrack Resources:
Click Here for Opening Day The Del Mar Racetrack Style Then and Now
Click Here for The Del Mar Racetrack: 3 O' CLOCK FRIDAYS this Year
Click Here for Surf and Turf: The Race Track
Click Here for The Del Mar Racetrack Part II
Click Here for The Del Mar Race Track: How to Dress for the Horse Races
Click Here for The Del Mar Race Track: Dope Style, Wack Style
Click Here for Opening Day Del Mar Race Track Pictures
Click Here for Del Mar Race Track Considers Shortening Season
Click Here for Del Mar Racetrack Art Mural
Click Here for 2009 Del Mar Racetrack Guide
Click Here for Joe Harper's Blog: President and CEO Del Mar Racetrack
Click Here for The Dress Policy of The Del Mar Turf Club
The Rest is Up to You…
Michael Porfirio Mason
AKA The Peoples Champ
AKA GFK, Jr.
AKA The Sly, Slick and the Wicked
AKA The Voodoo Child
The Guide to Getting More out of Life
http://www.thegmanifesto.com
N.W.A. "Appetite For Destruction" (NWA coming with some dope Del Mar Racetrack Style)