The Del Mar Race Track: Dope Style, Wack Style
The Del Mar Race Track: Dope Style, Wack Style
At The Del Mar Race Track, you will see primarily two different styles; dope and wack. Here are some examples of both:
Dope Style:
General Manager Bill Quigley, President Bing Crosby, and Vice President Pat O'Brien were more than a management team in the early days of Del Mar. They created a Del Mar lifestyle that endures to this day.
Click Here for Del Mar Racetrack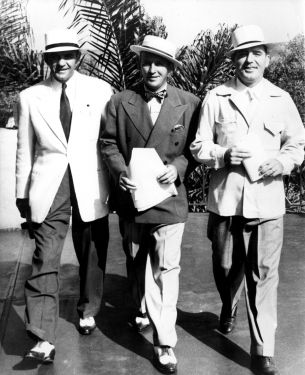 Wack Style:
Del Mar's GM Joe Harper poses in winner's circle with funny men Johnny Knoxville and Luke Wilson. Joe Harper dresses dope. The other two clowns dress wack.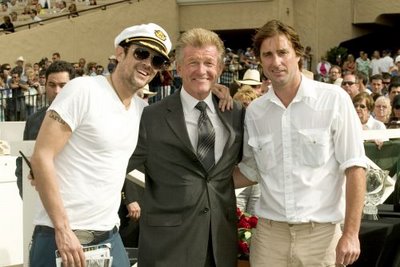 Dope Style:
Former heavyweight champion Jack Dempsey was popular with the jockeys as well as with the fans. In this trip to the track in 1937, he poses with some jockeys.
Click Here for Del Mar Racetrack
Wack Style:
The production team for Entourage helps the cast settle into a scene filmed at the Veranda Cafe overlooking Del Mar's paddock.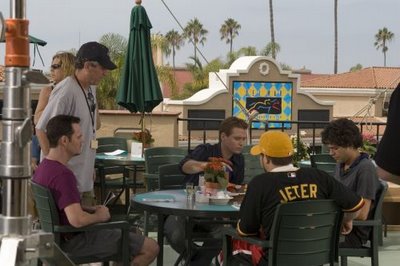 Great Style: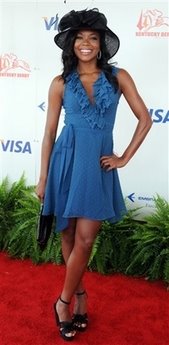 Any questions?
Click Here for Del Mar Racetrack
The Rest is Up to You……
Michael Porfirio Mason
AKA The Peoples Champ
AKA The Avalanche
AKA The Glacier
AKA Michael Dynamite
The Guide to Getting More out of Life
http://www.thegmanifesto.com
Sugarhill Gang – 8th Wonder