The Del Mar Racetrack: 3 O' CLOCK FRIDAYS this Year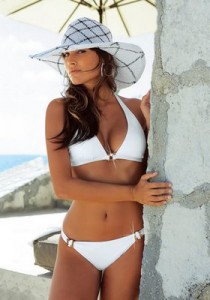 The Del Mar Racetrack: 3 O' CLOCK FRIDAYS this Year
Click Here for The G Manifesto's The Del Mar Racetrack Part II
Click Here to buy Crush It!: Why NOW Is the Time to Cash In on Your Passion
I got the inside knowledge.
Since Mondays are canceled this year, due to The Down Economy, they are adding more races to Fridays. Hence the hour earlier post time.
So instead of 4 to 7 it goes from 3 to 7. (If it were up to me, I would have made it 4 to 8. I would also make prostitution legal, gambling legal everywhere, Cigarette smoking legal, Ecstasy legal, Models everywhere and have drinking 24hours, but maybe that just me.)
It is a pleasant change to have something change for the better.
All in all, not bad as it give you another hour to swoop more girls.
http://www.dmtc.com/season/events/concert
You heard it here first.
Peep these Del Mar Race Track resources:
Click Here for Surf and Turf: The Race Track
Click Here for The Del Mar Racetrack Part II
Click Here for The Del Mar Race Track: How to Dress for the Horse Races
Click Here for The Del Mar Race Track: Dope Style, Wack Style
Click Here for Opening Day Del Mar Race Track Pictures
Click Here for Del Mar Race Track Considers Shortening Season
Countdown to first post: 41 days, 1:36, 42 seconds.
Don't be weesh. Sign up The G Manifesto Newsletter!
The Rest is Up to You…
Michael Porfirio Mason
AKA The Peoples Champ
AKA GFK, Jr.
AKA The Sly, Slick and the Wicked
AKA The Voodoo Child
The Guide to Getting More out of Life
http://www.thegmanifesto.com
Happy – Killah Priest

Sick Sample of course from:
Minnie Rippleton – Inside My Love