How to Swoop Girls and Influence People (Australia Style)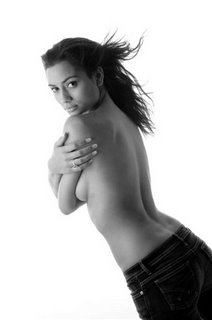 How to Swoop Girls and Influence People (Australia Style)
Click Here for How to Win Friends & Influence People
My friend "Ian" just picked me up at the Sydney International Airport. Feeling lovely. I had planned to spend some time picking up girls in King's Cross, eating mad Kebab's, and laying up at Bondi Beach and some of the northern beaches. Ian, though, immediately upon seeing me, says "Before we go out tonight, we have a bitta work to do…" I immediately got a bad feeling about what this "bitta work" entailed…
Men at work: Land down under

Before I get into that, let me back up first and give you the data sheet on Ian. Although I have not seen Ian in years, I have known him a long time from my London days flipping beans. Ian is actually from London, a true G, sharp dresser, fast cash, fast with his hands, quicker with the heater and fearless. Shrewd, tough, with bundles of nerve and heaps of dash. When we first met, only a fool wouldn't be able to tell he was going places. However, His ambition sometimes gets him in trouble, for example, a bird in Belmarsh.
One of Ian's highlights in Belmarsh was stabbing a top dog in the neck. I asked Ian why he stabbed the guy; Ian said "The bloke was being a real pain in the neck…"
INXS – Devil inside

After Ian's time in Belmarsh, he was accused of some crime he didn't commit and decided to "fuck off to where the water runs down the plughole the other way…" Hence, the reason I am meeting him in Sydney. Since he got to Australia, Ian had become an unholy terror and doing very well for himself. He is currently acting as sort of an "independent rep", Standover man, doing collections, and various odds and ends for the top firms in Sydney and Melbourne.
Click Here for How to Win Friends & Influence People
So anyways, back to the "bitta work" we had to do. Apparently, this Sydney independent drug dealer we will call "Sami" had ripped off an associate of Ian's. Bad move. Sami also apparently fancied himself as some kind of pseudo-playboy and a "Jack the Lad" as Ian says. Our job for the evening was to heist Sami at his crib. We got to keep the cash and jewels, Ian's man upstairs got to keep the drugs. Sounds like a fair deal, only I had no interest in a "bitta work", I wanted to be spitting lyrics at Aussie girls at the swank confines of Hugo's Lounge in Kings Cross. Ian assured me we would go to Hugo's afterwards, drinks on him. I was still far from gung ho. Then he told me Sami was a woman beater and I said I was all in. I hate women beaters.
Ian and I got ready, suited down (me in two button black pinstriped custom number, Savile Row, side vents, peaked lapels, Black Prada shirt, Grey Brioni Pocket Square, Prada loafers, Beretta 9mm with silencer, and ski mask in pocket. Ian was in a two button bespoke Armani, grey shirt by, I think, Canali, lace ups by A. Testoni, Glock with silencer, and also a ski mask. I probably looked more sinister overall, but Ian did have on a "brilliant" pair of lace ups.) We jumped in the Durango 75 and the engine purred away real horrorshow, headed for Sami's crib in Double Bay.
On the way to Double Bay, Ian told me stories about some of his recent collection techniques. I will spare you the details, but many of them involved pliers and an acetylene torch. The tales, especially those involving the acetylene torch, made me want to throw up the airplane cuisine I had consumed hours earlier.
We pulled up a few blocks away from Sami's huge crib in "Double Pay" and hearts pounding, palms sweaty, made our way there with a quickness. Posh crib, making it snow in Sydney must be good. I tried the front door, and unbelievably it was unlocked (note to drug dealers, always lock your front door). We made our way in like Leopards going for the kill and saw Sami on his couch watching TV, in a robe and flip flops, a pile of beaks and cash in front of him. Ian was on him before he knew what happened. Ian pistol whipped Sami twice, good shots I must say, and Sami went limp with some red, red kroovy coming out of his head. Heart doing somersaults, I checked the house for others and the safe. No other people. The safe in the bedroom closet (note 2 to drug dealers; don't put your safe in obvious places).
Who can it Be Now- Men at Work

As I made my way back downstairs, (beautiful panoramic view from Sami's crib, by the way) I noticed that Ian had Sami tied up and bolt cutters around his toes (note 3 to drug dealers, never wear flip flops). Sami was smarter than he looked; he gave up the combination right away and the location of his ill gotten stash. Even smarter, he gave us the right combination. Ian wasn't fooling around, and neither was I since I wanted to get a cocktail in my system. Maybe some grilled Barramundi. Anyways, the contents of the safe were decent. Heaps of Australian dollars, which is good because the US dollar is pretty weak right now. Some decent diamonds as well, upon quick inspection. I wish I brought my loupe (note to self).
Click Here for How to Win Friends & Influence People
I went down stairs and showed Ian. He then said, holding his bolt cutters, in a disguised voice, "Go back to the car, have a lookout, you don't want to see the next part, Mate". He didn't have to tell me twice. I still was feeling queasy from the airline omelet I ate. Poor Sami, (well not really, he did seem to be quite the wanker) in the future he shouldn't put holes in his manners, especially in regards to women.
Overkill – Men at Work

Ten minutes later, Ian was at the Durango, we jumped in and the engine purred away real horrorshow back to Kings Cross.
After fencing the jewels (I am glad Sydney fences work late) and splitting the spoils, Ian and I were 23G Australian richer. I think I just paid for my trip. And since this was now a "working" vacation, I can write off my drinks and hotel tonight, right?
A little later, we walked into Hugo's like two Titans. Or more like two G's coming down off a heist-fueled adrenaline rush. Skipped the line, no need to pay a dime, didn't hang my coat, but now it was time to move to the forefront make my rounds, Say peace and give a pound, have a drink, get down.
It's a mistake – Men At Work

Hugo's was filled with fly Aussie Nightlife Princess Contenders, black dresses, high heels, most of them curiously rubbing their noses. This should be fun. The bartender quickly made us two Goose and Soda's, mad unnecessary extra limes. That's how they do it in OZ. A fly blonde Aussie girl comes up to Ian and introduces herself to Him. I can't believe it. In honey's fairness, I really don't think she got a good look at me, since my back was turned when I was ordering drinks. Ian goes to sit down with the Sheila on a couch. Guess who is paying for the drinks?
Anyway, I needed to simmer down from the "bitta work" we did earlier. I take a huge gulp of Goose and light up a Parliament Ultra light. Thank God they let you smoke in Hugo's, or I might have to have a word with Hugo.
INXS – Need You Tonight & Mediate

INXS-NEED YOU TONIGHT /MEDIATE
Uploaded by pierrot77. – Explore more music videos.
On my third Goose and soda, two fly girls Fiona (half Greek and half Aussie) and Jilka (half Persian, half Aussie) come up to the bar (Australia is quite the melting pot). I said "Hi" to Jilka; she showed her dental work and said I looked familiar. I touched her on the hand, I had to feel her. Fiona did the same. I then said, "
You should know by now how this ends…do me a favor…
Click Here for How to Win Friends & Influence People
The Rest is Up to You…..
Michael Porfirio Mason
AKA The Peoples Champ
AKA Chopper
The Guide to Getting More out of Life
http://www.thegmanifesto.com
(Want to see something in The G Manifesto? Send suggestions to thegmanifesto@yahoo.com)
Midnight Oil – Beds are Burning

Mark Chopper Read – Remember Me