Del Mar Race Track Considers Shortening Season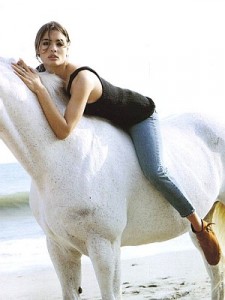 Del Mar Race Track Considers Shortening Season
Click Here for Surf and Turf: The Race Track
Click Here for The Del Mar Racetrack Part II
Click Here for The Del Mar Race Track: How to Dress for the Horse Races
Click Here for The Del Mar Race Track: Dope Style, Wack Style
Click Here for Opening Day Del Mar Race Track Pictures
Click Here for Del Mar Racetrack
Track insiders and general fans who have opined that the Del Mar Thoroughbred Club summer meeting would be better with a reduction from its six-day racing week could get their wish this summer.
DMTC's top officials acknowledged yesterday that the organization, which leases the facility from the state to run the race meeting, is exploring the possibility of dropping Mondays from the Wednesday-to-Monday format that has stood for decades.
"It's certainly something we've been looking at and the more we look at it the better it gets," said Joe Harper, DMTC president, CEO and general manager. "I feel confident saying it will be our recommendation that we go to a five-day week."
The current state of the economy, a declining California thoroughbred horse population and perceived downturn in both the number and financial commitment of owners are all contributing factors in the decision to explore the five-day option.
"We've always been a big proponent of when you make a change here you better make it for the benefit of the patron," Harper said. "I think this is certainly to the benefit of the patron. If we're right, we're going to have better (racing) cards, basically."
Six-day racing weeks have been standard at Del Mar since 1946. The track, founded by Bing Crosby and some Hollywood friends, opened in 1937. It presented races on a Tuesday-to-Saturday basis before being closed from 1942-44 during World War II and maintained that schedule for the re-opening season in 1945.
A Monday-to-Saturday format was maintained from 1946 until 1973 when – sports competition on Sundays having gained social acceptance – conducting racing and betting on Sunday was legalized.
In recent decades many horsemen – who generally live and work in the Los Angeles area with the exception of two months in the summer – have said five-day weeks at Del Mar would be easier on them and their horses.
My bet is that they do this.
The Track was slower than normal last year. And I don't mean the horses either.
Click Here for Surf and Turf: The Race Track
Click Here for The Del Mar Racetrack Part II
Click Here for The Del Mar Race Track: How to Dress for the Horse Races
Click Here for The Del Mar Race Track: Dope Style, Wack Style
Click Here for Opening Day Del Mar Race Track Pictures
The Rest is Up to You…
Michael Porfirio Mason
AKA The Peoples Champ
AKA GFK, Jr.
The Guide to Getting More out of Life
http://www.thegmanifesto.com
Nas Pun Jada Raekwon Fat Joe 'John Blaze'