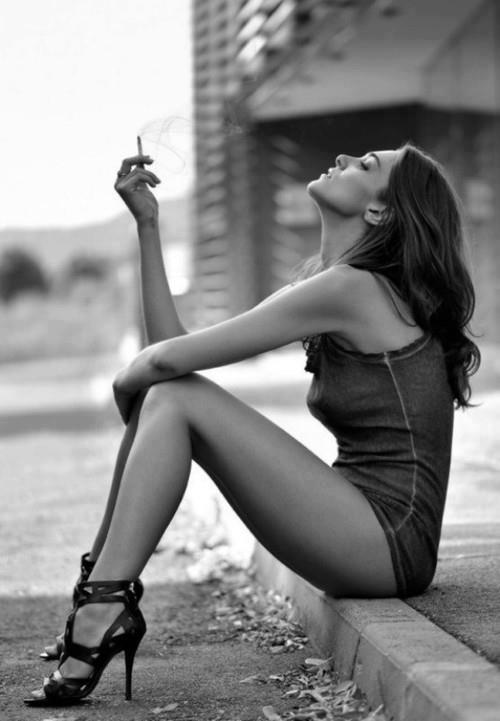 Montreal: Restaurants Data Sheet
Now before I went to Montreal for the summer, I checked the Internet for any decent Data Sheets on restaurants there. There is some ok info on the Internet, but nothing really comprehensive. So I decided to put together the dopest Data Sheet on Montreal restaurants on the Internet, For The People, of course.
Keep in mind, I would have paid someone 30k for this info before I went, so more than anything, I am happy to put this together for myself before I go next time. Hell, I just saved myself 30k.
L'Atelier d'Argentine – This place is a legit Argentinian restaurant in the Old Port. Great on a Thursday night. Plenty of action, two bars and fly girls.
Juni – Real dope sushi joint. I had this place on lock down. Juni is cool as hell. Good to package with a cocktail at Baldwin or with Lemeac. One of my favorite hoods to go out in. Better for a date or Dolo than for swooping.
Le Filet – Hands down the best restaurant I ate in Montreal. And this is no small feat. Actually, I would say the best restaurant I ate in 2012. I ate here three times in a row when I first ate here. The chef is a Japanese cat, but he runs it like a French kitchen. The seafood and cooked oysters are mindboggling. I even took my parents here. I had the entire place on lock down. I probably could have shanked someone in the middle of the packed restaurant and still gotten away with it; that is how locked down I had it. I also love that you can make reservations at the bar, which is something pretty unique to Montreal.
Tokyo Sushi – Not bad for take out. Not great like Juni, but does the trick in a pinch. People are cool as hell here too. In Old Port.
Le Club Chasse Et Peche – This is the other restaurant owned by the people from Le Filet in Old Port. Real good. Not as good as Le Filet though. And a little more expensive if my memory serves me correct.
Dunn's – Good late night grinds. Smoked meat will set you straight after a night downtown or waiting for an Exotic Dancer to get off work.
Garde Manger – In Old Port across from Santos. This place gets real high marks, and has some girls, but I don't really feel it.
Mai Xiang Yuan – Epic dumplings in Chinatown. Cheaper than Qing Hua Ravioli Chinois but not as many options.
Qing Hua Ravioli Chinois – Also epic dumplings in Chinatown. More expensive but more options than Mai Xiang Yuan. The sea urchin (Uni) dumplings are off the cord. So are the pork with coriander.
Olive et Gourmando – Good lunch grind in Old Port. The place is popular though and packed with tourists and locals alike.
Pintxo – Unreal Spanish joint in Montreal. This place is on par with some of the best restaurants I have eaten in Spain, which in and of itself is mindblowing. It is in a little old house type building which is cool, but kind of sucks because the bar is small. Gets real busy so get resos. You can also get resos at the bar. I love this joint. Took my parents here also. Probably my 2nd favorite next to Le Filet. The Cola de langosta a la parilla is insane. So is the Foie gras a la plancha, Terrina de foie gras con su cebolla confitada and Higo relleno de jamón serrano y queso mahon. In fact, I just had a girl text me a picture from the place and we ate there together 6 months ago.
Holder – Real solid French bistro in Old Port. Real functional, good bar, some fly girls. A staple you can count on.
Moishes – Somehow I never made it to this old-school steakhouse. I know I would have loved it though. On The Main.
Toque – This was one of the best restaurants I ate at in 2011. But in four months in Montreal, I never stepped back in. And I lived super close to it too. Don't ask me why. It remains a mystery to me. And I don't mean that guy with fuzzy hats and black nail polish, either.
Au Pied du Cochon – Foie gras go off to the brain. Nuff said.
Le Locale – I love this place. I used it as the base of my operations at the beginning of the summer. Great crew that works here. Great food although it's no Pixtos or Le Filet. Swooped mad girls out of here on dates. Package with Hambar.
Maestro SVP – Cool oyster joint on Saint Laurent. The girls who work here are real sweethearts and they gave me great intel on Montreal. It was almost empty when I went. Which is strange, because the place is pretty dope.
Roasalie – I never really ate here, just partied here. I heard the food and the pizza is good though.
Boris Bistro – Good brunch spot to eat with a girl post-swoop. Get's busy at lunch too, but I never went during lunch.
Merchant Boef – Flashy place in Old Port. Good food, good energy and some fly girls at times. Not a bad spot. A little over priced. Kind of a touristy crowd as well.
Joe Beef – I am kind of embarrassed to say I never ate here. I think I was just too afraid of the KO punch for going out later. I will hit this spot up like an Everlast punching bag next time for shez.
L'Assommoir – Good duck tartare. Cool atmosphere. But they play some really wack tracks sometimes. One time, I heard some track, could have been "Moves like Jagoff" by Buffoon 5 (not sure, I blocked it out), and I had to leave before I could order my drink.
Restaurant Ora – Never went here. On my list.
Accords – Somehow never went here either. Heard good things.
Lemeac – This place is dope as all hell. A fly French Moroccan girl turned me on to this place, and in turn, I have turned many fly girls on to it. Met a fly Model girl smoking on the outers also. So the place is mad fly all around. They serve late too.
Bice – High priced but pretty dope. I defeated George St. Pierre here.
Buonanotte – Never ate here, but I have explained the club before.
Le Chien Fumant – Super dope, low-profile hipster joint. Epic. I love this spot. Ate here with three of my droogs on a no-holds-barred go off for the ages on a Sunday night.
Le Comptoir – Love this joint. Real hipster though. But the sweetbreads are beyond mindblowing.
La Sale A Manger – Need to hit up this place more. But I liked what I saw.
Vallier – Not bad, not great. But good. In Old Port. Not worth a trip, but not bad if you are in the area and are in a pinch. I was. I like Holder more. And Le Locale way more.
Casa Galicia – Good traditional Spanish. Nowhere near Pintxo, nor does it try to be. The owner is cool as hell.
Mikado – Decent sushi. It is no Juni or Park though.
Le Pois Penché – Kind of tries to be like Balthazar in NYC, although it doesn't compare. Met a fly waitress girl here though. I still dig the spot.
Jardin Nelson – Get's high marks from a lot of people, but is kind of touristy. I would never eat there. Although, I would get a cocktail.
Ferreira Café – High priced downtown fare. Not bad, but overpriced. Met a fly bartender girl there, so I can't hate.
F Bar – Carlos Ferreira's of Ferreira Café, pop up bar on Rue Jeanne-Mance. Good during Jazz Fest.
Brasserie T! – Normand Laprise of Toque's pop up bar on Rue Jeanne-Mance. Good during Jazz Fest. I like Brasserie T! more than F Bar in case you are wondering.
Mikasa – Never ate there but was recommended to me by a fly Russian girl. But you know how serious I take sushi recs from fly Russian girls, right?
Park – This place is legit. Antonio Park is cool as hell. Top notch sushi. Defeated a Hollywood Celeb here too. Clear cut KO. Park does all sustainable fish, so don't look for Toro up in this piece. In Westmount.
Les 400 Coups – Dope spot.
Baxo – Never ate here, but cool spot for a cocktail. Met some fly girls here.
Bistro L'express – Now this place is right on time. Serves real late. Favorite French bistro in Montreal along with Lemeac.
Ginger – Always wanted to check this little spot right off Saint Laurent. Looks dope. I would go more for the scene than the food.
Café Melis – Place looks dope. Never stepped.
Chez Victoire – Real dope. Need to go more.
Rotisserie Romados – You want chicken for lunch? This place rips the mic cord. And I don't even like chicken that much. Real legit. Can be a pain in the *ss line though.
Schwartz – Hell yes on this mother*cker. Long lines but the smoked meat will make you see angels. I f*cks with this joint, yo. Real old-school. An institution.
And there you have it. The dopest Data Sheet on Montreal restaurants on the entire Internet. Any questions?
Click Here for Roosh's Day Bang: How To Casually Pick Up Girls During The Day
Click Here for The G Manifesto's Free Gentleman's Club Report
The Rest is Up to You…
Michael Porfirio Mason
AKA The Peoples Champ
AKA GFK, Jr.
AKA The Sly, Slick and the Wicked
AKA The Voodoo Child
The Guide to Getting More out of Life
http://www.thegmanifesto.com
Summer Breeze – The Isley Brothers