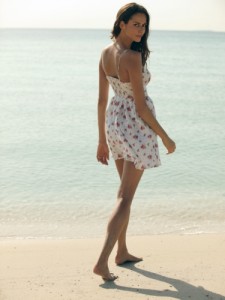 Mo Money Mo Problems Lyrics Translation for The Non Hip Hop Heads
If you like The G Manifesto, fill out this quick G Manifesto Survey
This is pretty funny:
Since I have been back in The States, I have been putting a bunch of international biz deals together. The downside of this is I have to hang out with a bunch of corporate heads as I am trying to tap into some of that corporate long money with distance.
So, earlier, I am rolling with this corporate cat and this track comes on the radio:
Corporate cat then say to me, "You know, I have always loved that song, but I have no idea what the rappers are saying. Especially that last guy rapping". (The Notorious B.I.G.)
I respond, "You are kidding right."
"No, am I being serious. What are they talking about?" says Corporate cat.
This completely blew my mind. I never knew people like this existed but I guess they do.
I started to explain a little of it to him, but I couldn't stop laughing as I explained each part.
So for the others out there in this same predicament as that corporate cat, here is the translation below (my translation for corporate heads in bold).
Uhh, uhhh
B.I.G., P-O, P-P-A
No info, for the, D-E-A
Federal agents mad cause I'm flagrant
Tap my cell, and the phone in the basement
Translation:
Here he is introducing himself to the listener by name and what he is all about.
For instance, he is letting you know that if the Drug Enforcement Agency contacts him, he is not going to give them any information about his potential involvement in illegal drug sales.
Which is a distinct possibility since he regularly breaks the law, and does it with style, so the Feds have already have made him a target and knows who he is.
The Feds have even gone as far as putting him under surveillance.
My team supreme, stay clean
Triple beam lyrical dream, I be that
Cat you see at all events bent
Gats in holsters girls on shoulders
Translation:
However, thus far, his co-workers have not been apprehended. The reason they have not been apprehended is they are the best in their chosen line of work.
Regardless, he is the epitome of a poet that is also a top notch character in the drug game
You might have even seen him before, if you are invited to big social events and he was probably the guy at the party who was inebriated on Marijuana and/or alcohol
He is ready for action at all times, and has no problem with the opposite sex.
Playboy, I told ya, bein mice to me
Bruise too much, I lose, too much
Step on stage the girls boo too much
I guess it's cause you run with lame dudes too much
Translation:
Now he is talking about someone else who is not as cool as him and who's co-workers and friends are not as smooth as him and his associates.
Me lose my touch, never that
If I did, ain't no problem to get the gat
Where the true players at?
Throw your rollys in the sky
Wave em side to side and keep their hands high
While I give your girl the eye, player please
Translation:
Here he is saying he could never be like that other guy who is not as cool as him.
But if he ever fell off his lofty perch, he would have no problem fighting his way back on top. Even using violence if necessary.
He is asking other successful people to celebrate the fact that they are sinister and successful by displaying material wealth, in this case, waving their Rolex watches in the air and from left to right.
He is also saying that he could take your girlfriend from you if he so desired.
Lyrically, niggaz see, B.I.G.
be flossin jig on the cover of Fortune
Five double oh, get the phone number
your name, I got to know, I got to go
Got the flow down pizat, platinum plus
Like thizat, dangerous
on trizack, leave your ass blizzack
Translation:
Here he is saying that he is living a life of luxury and it's easy for other people to notice.
His lifestyle and wealth are akin to a corporate CEO that is on the annual list compiled and published by Fortune magazine that ranks the top 500 U.S. closely held and public corporations
Now he is saying again that he gets girls phone numbers but he is busy (presumably with other girls) so he can't stick around and chit-chat
He finishes up by saying that he is an expert in poetry, selling multiple millions of copies of his records, displays his skill on every song he puts out and he will also shoot you if he has to.
Make sense?
Click Here for How to Pick up Strippers
Click Here 007 Lifestyle – Living Like James Bond!
The Rest is Up to You…
Michael Porfirio Mason
AKA The Peoples Champ
AKA GFK, Jr.
AKA The Sly, Slick and the Wicked
AKA The Voodoo Child
The Guide to Getting More out of Life
http://www.thegmanifesto.com
Of course, the sample from Diana Ross – I'm Coming Out