The Week in Drugs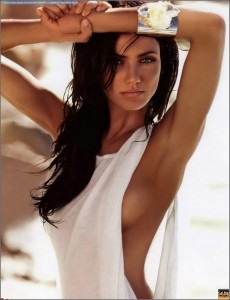 The Week in Drugs
(Here is my Facebook, New Twitter and The G Manifesto Facebook Page)
Click Here 007 Lifestyle – Living Like James Bond!
Click Here for Mack Tactics: World Famous Dating Program For Men!
Mexico's new drug use law worries US police
Mexico now has one of the world's most liberal laws for drug users after eliminating jail time for small amounts of marijuana, cocaine and even heroin, LSD and methamphetamine.
"All right!" said a grinning Ivan Rojas, a rail-thin 20-year-old addict who endured police harassment during the decade he has spent sleeping in Mexico City's gritty streets and subway stations.
But stunned police on the U.S. side of the border say the law contradicts President Felipe Calderon's drug war, and some fear it could make Mexico a destination for drug-fueled spring breaks and tourism
Argentina rules on marijuana use
The supreme court in Argentina has ruled that it is unconstitutional to punish people for using marijuana for personal consumption.
Click Here 007 Lifestyle – Living Like James Bond!
Click Here for Mack Tactics: World Famous Dating Program For Men!
The decision follows a case of five young men who were arrested with a few marijuana cigarettes in their pockets.
But the court said use must not harm others and made it clear it did not advocate a complete decriminalisation.
Correspondents say there is a growing momentum in Latin America towards decriminalising drugs for personal use.
The Argentine court ruled that: "Each adult is free to make lifestyle decisions without the intervention of the state."
500K Cocaine Cache in Gas Tank Intercepted by Border Patrol
Last Friday morning U.S. Border Patrol agents in San Diego Sector seized more than 51 pounds of cocaine stashed inside the gas tank of a SUV at the U.S. Border Patrol Checkpoint on Interstate 8 near Pine Valley.
At around 9:30 a.m., agents at the checkpoint encountered a Jeep Cherokee Sport driven by a 26-year-old male U.S. citizen. A Border Patrol canine team was summoned to conduct an exterior search on the SUV. The Border Patrol K-9 alerted on the vehicle, prompting agents to investigate further.
Agents inspected the undercarriage of the vehicle and noticed the gas tank had been tampered with. After removing the gas tank, Border Patrol agents discovered a modified compartment within the gas tank that contained 20 wrapped bundles of cocaine. The estimated street value is more than $516,000.
46 kilos of cocaine found aboard cargo plane from Venezuela
Federal agents were inspecting boxes aboard a cargo plane from Venezuela Tuesday night, when they came across a hefty load of Florida snow — 46 kilos of it.
The 42 brick-size packages of cocaine discovered by inspectors at Miami International Airportwere worth a total of $3.8 million, according to U.S. Immigration and Customs Enforcement officials.
Peru police seize cocaine sewn inside live turkeys
Peruvian police expecting to find a shipment of cocaine hidden in a crate holding two live turkeys were surprised to discover the drug surgically implanted inside the birds.
Click Here to Buy The 4-Hour Workweek, Expanded and Updated: Expanded and Updated, With Over 100 New Pages of Cutting-Edge Content by Tim Ferriss
Click Here for Fundamentals Of Offshore Banking: How To Open Accounts Almost Anywhere
Acting on a tip, officers stopped a Turismo Ejecutivo SRL bus outside the city of Tarapoto in the central jungle state of San Martin, officials said Monday.
Police were puzzled when they found the turkeys in the crate, but didn't find the cocaine, Tarapoto's anti-drug police chief, Otero Gonzalez, told the Associated Press. They then noticed that the two turkeys were bloated.
"Lifting up the feathers of the bird, in the chest area, police detected a handmade seam," he said.
A veterinarian extracted 11 oval-shaped plastic capsules containing 1.9 kilograms (4.2 pounds) of cocaine from one turkey and 17 capsules with 2.9 kilograms (6.4 pounds) from the other, he said.
Both turkeys survived the removal.
New meth formula avoids anti-drug laws
This is the new formula for methamphetamine: a two-liter soda bottle, a few handfuls of cold pills and some noxious chemicals. Shake the bottle and the volatile reaction produces one of the world's most addictive drugs.
Only a few years ago, making meth required an elaborate lab — with filthy containers simmering over open flames, cans of flammable liquids and hundreds of pills. The process gave off foul odors, sometimes sparked explosions and was so hard to conceal that dealers often "cooked" their drugs in rural areas.
But now drug users are making their own meth in small batches using a faster, cheaper and much simpler method with ingredients that can be carried in a knapsack and mixed on the run. The "shake-and-bake" approach has become popular because it requires a relatively small number of pills of the decongestant pseudoephedrine — an amount easily obtained under even the toughest anti-meth laws that have been adopted across the nation to restrict large purchases of some cold medication.
The Rest is Up to You…
Michael Porfirio Mason
AKA The Peoples Champ
AKA GFK, Jr.
AKA The Sly, Slick and the Wicked
AKA The Voodoo Child
The Guide to Getting More out of Life
http://www.thegmanifesto.com
AZ – I'm Known