Formula for Resort Style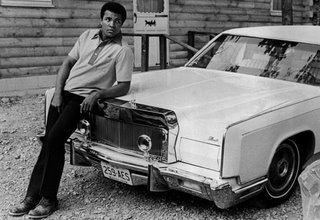 Formula for Resort Style…..
I'll be in the house with the guns drawn
The nine mili, fire till I am sure that them lungs gone
Trapped yourself, word second the car bomb
Detonated, The target activated the cell phone
We be in the hood putting work in daily
Meditate with the ghost till my eyes are hazy
Red jag convertible, black 380
Intentions to murder, get the cash and Im swayze
Lost in the the virgin isle
Never see a day of trial
Do away with the witness
Be it man, girl, or child
Until I'm buried in shells and where the cash be
Probably be buried in EL's, haze and hash weed
Need more than forensics to try and catch me
—–Select lyrics from "Gunz up, Foes Down" by Team Arliss featuring Styles P (G Manifesto Certified Underground Track of the Week)

Summertime. The Kentucky Derby is the official start of summer on The G Manifesto Calendar. Being that we had the Preakness last weekend, the summer is full swing (just so you know I made a killing on both races). Summertime is one of the best seasons of the year: the weather is warm (this doesn't really effect me too much, I am always where it is warm), the days are longer, and girls have completely severed their ties with there wack winter boyfriends. Springtime is always good for business, so you should be flush with CASH. The only issue to figure out is: what styles to bust?
Resort steez is a great style all year round (if you live in warm places), but many average schmucks live somewhere freezing in the winter (NYC, Chi, Dream City are of course, more than acceptable). Basically, the key to Resort Style is dressing like your at a High-End Resort (makes sense, right?). It doesn't mean looking like a jerk off in some stupid cargo pants, a T-shirt, a baseball cap and some Teva sandals. By the way, sandals with straps haven't been dope since the days of Julius Caesar, and even still, he still got schooled by Cleopatra. It's about looking like you got some Juice. Serious Juice. Think Sosa in Scarface. But just so it's clear for the sartorially challenged, I will break down a Formula for Resort Style. Like any beautiful skyscraper, let's build it from the ground up…….
Shoes. Summertime is time to bust loafers. And I am not talking Topsiders. Wear something with some Sizzle. White Gucci loafers will pay for themselves many times over. Same goes for white Prada loafers, the perforated ones, hard hitting, like a "Irish" Mickey Ward left hook to the liver. These are actually hard to get, so use your connections. Crocodile loafers are also statement making. Just make sure that they were skinned when the Croc was still alive, it makes for a better shoe. Same goes for Snakeskin. Really, shoes made from any Top Predator will work. Or some brown Gucci's with white piping. Show stopping. With Resort Stilo, you can wear a lot of lighter colors, whites, baby blues, tans, light browns. Also no socks are the move. You might get blisters sometimes, but, I have said it before and I'll say it again: "I would rather have blisters and $550 white Prada loafers on, than no blisters and no $550 white Prada loafers on". Many times people ask me, "why would you spend five bills plus (emphasis on "plus") on a pair of shoes?" Dumb question. The answer is because if you do, you will have girls on the ground in the Lounge touching your shoes and loving you. When was the last time that happened to someone with $75 kicks?…. White Gucci loafers will turn a fly lesbian girl back to hetero. Trust me, I've done it. Also, kicking your Gucci slips with piping up and telling a girl to check them out always works. However, the more artistic move is to compliment a girl on her shoes and she will inevitably check out yours. Now she is in deep water, and all you have to do is drown her……..In closing, don't be afraid of a top notch pair of Spectators……old school and can work wonders at the Racetrack….
Slacks. Lots of linen. Again, white is always good. With white however, you need to watch what you drink. This is the only time to ease up on the Spicy Zinfandels and Big Cabs. Drink some white; it goes well with summer day anyway. Goose and soda will not screw up your $450 Zegna slacks either. Seersucker is fresh; the boys have been wearing it down in New Orleans for who knows how long. Some shrimp Maison, crab Maison, shrimp remoulade and a seersucker suit at Galatoire's is a perfect way to spend a hot summer day. Just think lightweight fabrics. Don't shy away from lighter colors as well. Go a little baggier than normal as well, that way you won't sweat on the toaster in the small of your back.
Belts. Make sure it matches your shoes…..skippy. Something with a "G" on the buckle is illmatic.
Shirts. Again Linen. Madras as well. The patch ones. A lot of Designers are going with some crazy print stuff these days. Some is dope, some not. Be your own judge. Untucked is very much ok. Especially if you are not wearing a sport coat, that way no one can see the heater. Loose and a little flowing is smooth. Sosa style. Think Cocaine Kingpin or the kind of guy who has a dozen shell companies based in the canton of Zug, Switzerland, and even if you miss the mark, you should be fine.
Sportcoats. Summertime is really the only time I wear sport coats. Windowpanes and Plaids can be more than ill. White sport coats should be in every gentleman's closet. Cream (Cash Rules Everything Around Me) too. This is the time of year when you really can put every off balance, and go with "scorched earth tactics". Sport coats are really good for more casual environments like Hawaii and by the pool in the afternoon for Goose and Sodas.
Suits. Suits are a must for the racetrack. Same color rules apply. Tans, All-White-Gucci's, Greys with Vanishing pinstripes by Etro….really anything sick that's going to make the place go wild when you step in. Two or Three button. Side vents. The main thing is you want top-notch fabrics. Here is not the place to be cheap.
Hats. No two words in fashion say as much as "Panama Hat"
And make sure you have a smoke or a Cigar in your hands at all times. Just to stay one step ahead, often times I am holding both at the same time.
Resort Style is just as much about your clothes as it is about your attitude. Resort Style is all about positive vibes. Say hello to people. Act like your on vacation. Offer to buy people drinks. Tip Big. Make moves. Go out every single night. Swoop as many dope girls as your body can handle. Summertime is heating up, so make the most of it. Don't be kicking yourself while you're freezing next winter about how you didn't seize the day this summer. Don't worry about me, I will be in Buenos Aires, Rio De Janeiro and Miami Beach, Resort Style…La vida Hermosa…The Rest is Up to You………..
Michael Porfirio Mason
AKA The Peoples Champ
AKA Top Predator
The Guide to Getting More out of Life
http://www.thegmanifesto.com
(Want to see something in The G Manifesto? Send suggestions to thegmanifesto@yahoo.com)
Styles P & ST.Raw (Team Arliss) – Gunz Up Foes Down