The Gentleman's Club Theorem AKA The Local Bar Theorem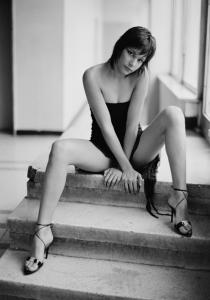 The Gentleman's Club Theorem AKA The Local Bar Theorem
Click Here to Download The G Manifesto's Free Gentleman's Club Report (pdf)
Click Here 007 Lifestyle – Living Like James Bond!
Now is a good time to review Innovative Gentleman's Club Concepts (Click Here) and Manifesto Destiny: The Gentleman's Club (Click Here)
It's no secret that G's are often found in Gentleman's Clubs. As for me, I was kind of sucked into the lifestyle (so to speak). Why? Dumb question. Gentleman's Clubs are pound for pound, round for round, night for night, consistently the best incubators of Fly girls to swoop for The G. Another benefit is you can see how fly a girl really is before you swoop on her due to the lack of clothing Exotic Dancers wear at work (if female pharmaceutical reps went to work half naked, I am sure would have become a Doctor instead of a Heist Man, make sense?) No surprises. I don't like surprise parties let alone surprise un-fly girls.
The advantage of The Gentleman's Club Theorem is once you are running full throttle, you can swoop two to three new, fresh girls a week even before the weekend starts. Without breaking a sweat. Now if you say you don't want to swoop three more fly girls a week; have fun lying to yourself, Skippy. And your head must be more messed up than cornrows put in by blindfolded upper-middle class white suburban girls. You can't just roll up in The Gentleman's Club and keep on spitting the same paper thin routines you have been spitting. You can't keep playing checkers. You need to play Chess. You need to recondition your mind. So Get Ready, you need to read The Gentleman's Club Theorem (I also call it "The Local Bar Theorem" because my "local bar" in each city just happens to have topless girls. How is your local bar?).
The Temptations Get Ready

Lock the Spot Down
This is probably the most important aspect of The Gentleman's Club Theorem. You want to have the whole spot under your influence. This is going to take time, work, and repeated showings at The Gentleman's Club. It starts with the valet guys. They are the first ones you see when you approach The Gentleman's Club. They can give you info on which girls are working, which Exotics have knocked off work early, or if a hitter from a rival faction is waiting at the bar to levitate you. This is life or death type stuff. Locking these guys down along with the head bartender and the head Bouncer/ Manager is the trinity of Gentleman's Club Lock Downs (and I don't mean that Super fly Model style Exotic Dancer I know from Scores in New York City named Trinity, real name Rachel, either).
Click Here to Download The G Manifesto's Free Gentleman's Club Report (pdf)
Click Here 007 Lifestyle – Living Like James Bond!
René & Angela – I'll be good

Dress Sharp like a Box Cutter
The Goal is to be the flyest Cat in the Litter. Which really isn't too hard these days since so many fools are coming Straight Outta tha Mall. (I go boutique, or work with designer and tailors direct in case you wanted to know.) Or at best regular guy is dressing straight out of Details or GQ Magazine which in case you didn't know is run by Gay guys. Nothing against gay people, (In fact, I love Bi girls) and gay guys are cool, since they are non-competitors. I just find it funny when straight guys that hate gay people dress like gay people. So, anyways, to avoid confusion, dress like this as an example; Black with Sugar Bear Blue pinstripe custom Prada, Bespoke two button suit with notched lapels and side vents, Grimace purple Gucci shirt, Prada cap toed lace ups, tie optional and Violet Brioni Pocket square (and I don't mean that Catwalk style, La Perla Exotic Dancer I know named Violet from The Penthouse Executive Club in New York City, real name Jennifer either). It's also a good move to get a good haircut or shave before hand. Be careful thought, these days you can even get bad haircut at Drucker's in Beverly Hills . Although, you would be hard pressed to have a better haircut experience than Drucker's (outside of course, Taylors of Old Bond Street London and Geo F. Trumper, London , the original on Curzon Street ). I mean, that's where Bugsy Siegel used to get his hair cut for God's sake. In fact, Benny and I both got our last hair cuts at the same place. (The Shave of Beverly Hills is decent also as well as Aidan Gil in New Orleans )
The Chiffons, He's So Fine (Ever since I was a kid I have thought The Chiffons were singing about me with this song)

Grease is a necessary component of Locking a place down. Gentleman's Club + Grease + G = Lockdown. And I mean Grease everyone. Refer to: The Art of The Grease (click here). Greasing is priceless (and I don't mean that Cajun Cutie with Flapper Hair Exotic Dancer I know named Priceless from Rick's Cabaret in New Orleans , real name Erica either).
Foxy Brown ft. Jay -Z – Ill Be

Chill and Lamp
Very important. Relax like Mitch "Blood" Green's perm. You have to seem like you have more important things on your mind than Beautiful, naked girls. Which of course, you don't. When ever I am running The Local Bar Theorem I always seem very distracted. But in reality, my mind is working overtime, running computations, figuring out which girls are friends with whom, which bouncers are going to try to put salt in my game, which girls are best prospects for The Trio, etc. Relax and have patience (and I don't mean that Sophisto Style, Mac Gloss Girl Exotic Dancer I know named Patience from Hustler Club in San Francisco, real name Veronica either).
T-pain ft. Yung Joc, Buy you a drink

Friendly and Gentlemanly
You want to give off positive waves of energy when you are Locking down a Gentleman's Club. Catch a girl that falls off balance coming off the stage with her clear plastic high-heels. Light every girl's cigarette before yours (or do a double light move). Let waitresses pass by with a tray full of Ketel One shots in front of you (worth its weight in heron). Offer girls waters occasionally instead of cocktails. Tip waitresses for no reason. Tell Dancers which guys are sure thing Marks. Give some encouragement to an Exotic that is having a rough night. Know The Game. Don't bug girls that are working and fleecing a customer (and I don't mean that caliente Colombiana style Exotic Dancer with Shakira hair, I know named Felice from Solid Gold in North Miami Beach, real name Tesara either).
Fabulous ft. Ne-Yo, You make me better

Back Story
You need an Air tight Back Story. First off, you are Always from somewhere else, even if you live full time in the city you are currently in. But you do "keep" a place in the current city you are at. Or you are staying at some Fly hotel in town for an undetermined amount of time. Always act like CASH is no object. Come up with a real vague occupation when asked, like; "I am in international business", "I am in the Caviar trade" or "My family produces Champagne in France ". Have fun with it. Pick something that sounds legit but implies a lot of money but has an illegal tinge to it. Exotic Dancers like that stuff. Saying, "I am a real estate agent" doesn't work. If you have a good back story, and you follow The Local Bar Theorem to The Seventh Letter it will spread through The Gentleman's Club, like only gossip, rumors, and Tragedy does. Use your Imagination. Sky's the limit. (And I don't mean those Hippy flippy, SuicideGirl style sister Exotic Dancers I know named Imagination and Skye from Deja Vu in Seattle, real names are I think Imagination and Skye, (their parents were hippies) either).
DJ Khaled with Young Jeezy, Juelz Santana, Rick Ross, Lil' Wayne & Fat Joe, Brown Paper Bag (G Manifesto Certified Track)

Exude Class and Wealth
Although I am the Son of Revolutionary Killers and I have spent plenty of time on The Street, Alleys (and I don't mean that Fly Exotic Dancer I know named Ally with lips like Angeline from The Spearmint Rhino in Las Vegas, real name Allison either), and The Underworld, I have spent an equal amount of time in the Upperworld with the fortunate and privileged. And, truth be told, the blessed from the Upperworld can be just as treacherous as the dwellers of the Underworld. But that is another story. Throw in a dash of snobbery and arrogance for good measure for the devils pie.
Click Here to Download The G Manifesto's Free Gentleman's Club Report (pdf)
Click Here 007 Lifestyle – Living Like James Bond!
Click Here to Buy Emergency: This Book Will Save Your Life By Neil Strauss
D'Angleo Devils pie

Champagne
I usually try to target the Exotic or Exotics that know a lot of other girls and will run her mouth about how cool you are to hang out with to all the other Exotics. Always keep Champagne on Ice like Winnipeg at your Crib and treat the girl's first class. This data will spread to the other girls. You can go to her crib, but chances are her Pug Dog will get his dirty paws all over your Brioni slacks. Better to play on your court (and I don't mean that dope sunset style Exotic Dancer with Pixie hair, I know named Kourtney from Body Shop in Los Angeles, I think Kourtney is her real name also, either).
Diana ross, It's my house

Don't Scalp
Once you have things cooking with The Local Bar Theorem and things are on the up and up, many G's have the tendency to Pillage and Plunder the Gentleman's Club. Don't do it like Zheng Zhilong or Henry Morgan. Don't scalp like the Indians did on Custer's Crew. You don't want to do this. You want to just skim the Cream off the top. Don't attack with the ferociousness of a pack of Lions on the Serengeti in Kenya (and I don't mean that illmatic coco Exotic Dancer with Kelly Rowland hair I know named Kenya from Seamless in Las Vegas , real name Kelly, either). Stay low-profile and The Local Bar Theorem will be the gift that keeps on giving, like an Atari during the days of "Just Say No". Or a fresh out the box Desert Eag with no bodies attached. Or a never been fired seven plus two.
D'Angelo ft. AZ, Lady

The Whirlpool Effect
Once you spend a little time, and Dress Sharp, Grease, Chill, act Gentlemanly, have a good Back Story, Exude Class and Wealth, have Champagne on Ice like Alberta (and I don't mean that dope Latina Exotic Dancer I know named Alberta from Scores in Las Vegas, real name Jasmine, either) and Don't Scalp you will create what is called in the industry "The Whirlpool Effect". This happens when you step in the spot and every Exotic looks at you like a welcome friend. They don't want your money. They don't want you for dances. You are their refuge and safe haven, or a flight to quality (much like investing in gold bullion during down markets when done correctly). And they all just keep getting sucked in (so to speak) hence the name, "The Whirlpool Effect".
Camp Lo, Black Hollywood (First look)

Currently, I have the "The Whirlpool Effect" going in Clubs in at least seven different cities, and that's just America (not counting Canada ). If you are able to do this, you will have enough Exotic Dancer Jewelery and Clothes left behind at your Crib to open up your own Boutique Clothing and Jewelery stores. You should look into it.
The Rest is Up to You…….
Click Here to Download The G Manifesto's Free Gentleman's Club Report (pdf)
Click Here 007 Lifestyle – Living Like James Bond!
Papoose Chess

Michael Porfirio Mason
AKA The Peoples Champ
AKA The Seventh Letter
AKA I can't leave the Streets alone, The Game needs Me
The Guide to Getting More out of Life
http://www.thegmanifesto.com
(Want to see something in The G Manifesto? Send suggestions to thegmanifesto@yahoo.com)
Johnnie Taylor – Who's Makin' Love…ice cold track