Broken Language and Unisex Bathroom Nightclub Move

Broken Language and Unisex Bathroom Nightclub Move
Here is an innovative move:
A little while back I was in a very dope New York City Nightclub (I can't say the name of the Club, I have a current beef with the owner and I don't want to give him any extra press) that was holding mad Model Girls every night. Unfortunately, it was also holding model guy as well. But I have said it before and I will say it again, if you let model guy get in your way, then your problems don't end there.
So, I was chopping up the spot like DeMarcus Corley or Mark Brandon Read, Going for Dolo in the VIP room. I was suited down, Blue Dior Homme suit by Kris Van Assche, Shirt by Duncan Quinn, Blue Hollow flower Pocket Square by Duncan Quinn, tie by Duncan Quinn, heater by Ruger and Shoes by Prada. Cuffs, diamond crushed, and plush. Pockets anabolic, and green like environmentalism. I was like frosting, you know, sitting on cake. The competition couldn't see me like Stevie. So, it was no Wonder, I was the sharpest dressed cat in the litter.
I needed to go to the bathroom, well, not in a conventional sense, but anyways, I got in the line. It was a unisex bathroom and the line was kind of long. There were a couple of Scandinavian (I am guessing) model guys in front of me. One of them says something to me, I don't remember what, nor was I really paying any attention (I never pay model guys much attention anyway).
Then, a beeked up fly Slovenian Model Girl, who we will call "Marusa" got behind me in line. She tapped me on my fresh fabrics and in Broken English, whispered in my ear, "You frieend (nodding to the model guy), eese he gaay?" I didn't know at first what she was talking about since the model guy was far from my friend.
I guess because she saw me talking with him, she thought we knew each other. I asked her, "Why do you want to know if he is gay?", still not really picking up on the purpose of this odd topic of conversation for bathroom line chatter. Slovenian Model Girl then said, "You freend is reelly hot, so… I want understand if he lieked girls".
Smoothe da Hustler ft. Trigger tha Gambler – Broken Language

I then picked up on what was going down, and in a heads-up play, whispered back to her, "Yes, Sven is gay." (I made up a name for model guy to give my lie more realism. Or who knows? I might have been telling the truth.)
Marusa didn't seem fully convinced. She then asked me, "Arre you sure? Is hee at leeast half-gaay?" I really didn't know what the hell she was talking about, Broken English and all, but I went with the flow and said, "No, Sven is not 'half-gay' he is completely gay, he only likes guys."
Marusa seemed a little disappointed.
Finally, with Sven out of the way, I then introduced myself and started spitting Death Adder type, Venomous Game. I quickly ethered and hypnotized our beautiful young Slovenian Model Girl. I couldn't really blame her, I was really feeling good that night. And my cufflinks were gleaming like the Belt of Orion during a clear night on a remote Panamanian Beach hideout.
It now was my turn to enter the unisex bathroom. I asked Marusa, "Do you want to come with me?" She replied, "Ya" (which means "yes") in her beautiful Eastern European voice. So, we entered the unisex bathroom together…
There is a million ways to swoop girls. Choose one.
Kanye West – A Million And One Questions Freestyle

The Rest is Up to You…
Michael Porfirio Mason
AKA The Peoples Champ
AKA The Shovel, The Pit, and The Lye
The Guide to Getting More out of Life
http://www.thegmanifesto.com
(Want to see something in The G Manifesto? Send suggestions to thegmanifesto@yahoo.com)
Nine – Whutcha Want

nine feat. smoothe da hustler make or take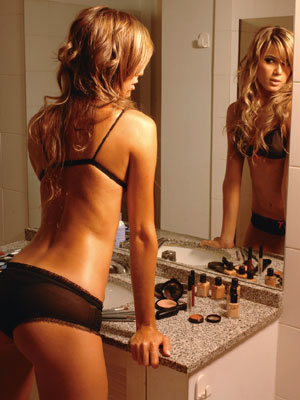 RSS Feeds Submission Directory