Ashley Alexandra Dupré 2008's Woman of The Year?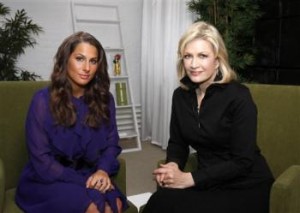 Ashley Alexandra Dupré 2008's Woman of The Year?
My friend just sent me this article:
The Lady at the center of the salacious scandal that brought down former New York Gov. Eliot Spitzer and generated national headlines is going to dish on her life as a pricey escort. ABC says Ashley Alexandra Dupre sat down with Diane Sawyer on the program "20/20."

Dupre reveals how an "upper middle-class, girl next door got into the profession and the psychological journey she continues to experience."

Spitzer resigned March 12 after it was disclosed he had used Emperors Club VIP. Dupre worked for the escort service.

On Thursday, federal prosecutors said they wouldn't bring criminal charges against Spitzer, marking the end of the saga.

Four people pleaded guilty to running the prostitution operation.

The show will air Friday at 10 p.m.
I was just talking about this girl and Spitzer the other day. We were talking about how amazing it is that Ashley Alexandra Dupré has not said one word to the press since Eliot Spitzer went down. Especially in this day of media whores (so to speak).
Because of her show of class of keeping her mouth shut (and the fact that it is so incredibly rare for a young lady these days to avoid media exposure), I was thinking of naming her the first G Manifesto's Woman of the Year at the annual G Manifesto Awards. (Click here for The G Manifesto Awards, The Best of 2007).
But now her chances look bleak.
And I don't mean Memphis Bleek either.
The Rest is Up to You…
Michael Porfirio Mason
AKA The Peoples Champ
AKA The 7th Prince
The Guide to Getting More out of Life
http://www.thegmanifesto.com
Queen Latifah ft. Monie Love "Ladies First"