The G Manifesto Awards, The Best of 2007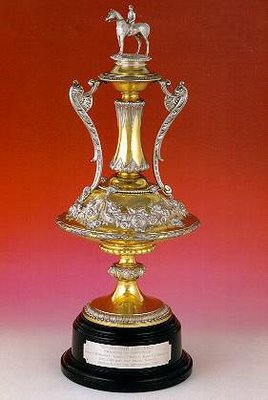 The G Manifesto Awards, The Best of 2007
Here are the first G Manifesto Awards. Keep in mind, these are places that I have been to in 2007. So don't get mad if your local nightclub in Scranton doesn't make the list.
Best International Nightlife City: Sydney, Australia. Sydney is benefiting from a robust economy and it is showing in its nightlife. Great selection of restaurants, nightclubs and fly International girls. Darling Harbor is weesh, but the rest of the spot is on point like a switchblade.
Best US Nightlife City: Miami Beach. New York is the obvious choice, but I feel New York has been falling off with the big clubs geared towards out of towners and corporate plastic. Miami Beach with its sensual energy, latin flavor and models makes it an obvious choice over Las Vegas.
Best Gentlemans Club City: Las Vegas. No question here.
Best Gentlemans Club: Spearmint Rhino, Las Vegas. Being a G here is like being a kid in a candy store. Better yet, it's like being a fiend in a late '80's DC crackhouse. My only regret is I don't get to spend enough time in here because I usually peel girls out the spot so quick. But that is the whole purpose of going, right?
Best International Restaurant: El Bulli. Roses, Spain. The place is world class and Ferrán Adrià is in a class by himself. And that is saying a lot. Plus its location on the Costa Brava makes it easy to live the good life.
Best US Restaurant: Zuni Café. San Francisco, CA. A tough choice obviously, but Zuni Café's simple cuisine is like angels crying on your tongue.
Best International Hotel: Alvear Palace Hotel, Buenos Aires. Pure Class.
Best US Hotel: Wynn Las Vegas. Another very tough decision. But Steve Wynn has made other hotels pale in comparison. The Casino aspect doesn't hurt either.
Honorable mention: Gramercy Park Hotel. New York. Ian Schrager battles back against the overdone boutique hotel he created and wins.
Worst Hotel: Palms Hotel Casino. Never stayed, but The Palms is the most overrated Glam hotel in America. Terrible Clientele. The only redeeming quality is that it is a good place to swoop on B-Grade Celebrity's girlfriends.
Best Boxer: "Pretty Boy" Floyd Mayweather Jr. Dusting off future Hall of Famer, Oscar De La Hoya in the richest prize fight in history and dismantling Ricky "The Hitman" Hatton earns Money Mayweather the top Honors.
Oscar De La Hoya Vs. Floyd Mayweather

Best Fight: Kelly "The Ghost" Pavlik VS Jermain "Bad Intentions" Taylor. Pavlik getting off the canvas to win the title makes this an easy choice. Everyone is looking forward to Kelly "The Ghost" Pavlik VS Jermain "Bad Intentions" Taylor II.
Best Movie: Cocaine Cowboys. Yeah, I know it came out in 2006, but most people saw it in 2007. If you haven't yet seen it, buy it: Cocaine Cowboys.
Distant Honorable mention: Sicko.
Best Hip-Hop Album: None. Still waiting on Papoose's The Nacirema Dream and Raekwon's Only Built 4 Cuban Linx II. If I have to look back to 2006 then its AZ, The Format.
Best Hip-Hop Track: International Players Anthem (I Choose You) by UGK Featuring Outkast. Sure that track wasn't that good and Willie Hutch's "I Choose You" has been sampled before, but that sample is so sick that it is enough to win the honors in a weak Hip-Hop year. Pimp C, Rest in Peace.
UGK Ft Outkast – International Players Anthem (I Choose You)

Best Break out Hip-Hop Artist: Wale. Washington, D.C. I mentioned Wale back in 2006 on Nightlife Princesses. No one is busting the lyrical flows right now that Wale is. With his recent teaming with Mark Ronson, you are going to hear a lot of Wale in 2008.
Wale Nike Boots

Best International Nightclub: Hugo's Lounge. King's Cross. Sydney, Australia. You can smoke, its exclusive, great bathrooms for doing drugs (if that's your thing) and fly International girls in dresses and high heels. What more do you want out of a Nightclub?
Best US Nightclub: Suite Lounge and Snatch. Miami Beach. I picked up too many models out of these spots to not consider it the best. Honorable mention: Mokai. Miami Beach.
Best International Race Track: The Flemington Racecourse, Melbourne, Victoria, Australia. I might be biased since I have good relations with the Chief Handicapper there.
Best US Race Track: The Del Mar Race Track. Hands down the best 6 weeks of the year in Southern California.
The Rest is Up to You…
Michael Porfirio Mason
AKA The Peoples Champ
AKA The 7th Prince
The Guide to Getting More out of Life
http://www.thegmanifesto.com
(Want to see something in The G Manifesto? Send suggestions to thegmanifesto@yahoo.com)
Wale "Uptown Roamers" Original version

Ricky Hatton vs. Floyd Mayweather

W.A.L.E.D.A.N.C.E. by Wale