Georges "Rush" St. Pierre defeats Matt Hughes at UFC 79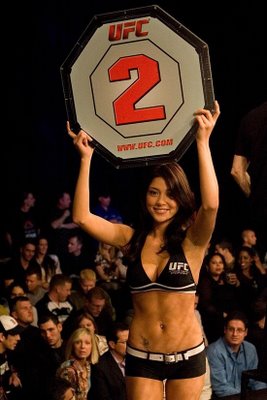 Georges "Rush" St. Pierre defeats Matt Hughes at UFC 79
Georges "Rush" St. Pierre dominates Matt Hughes and wins the interim UFC welterweight title at the Mandalay Bay Resort and Casino in Las Vegas. This was the third fight between the two. Hughes won the first by submission. St. Pierre won the second fight by TKO strikes.
In this fight, St. Pierre completely dominated Hughes by taking him down repeatedly and landing blows. He was finally able to submit Hughes with a painful arm bar in the second round.
Chuck "The Iceman" Liddell also defeated Wanderlei "The Axe Murderer" Silva by unanimous decision in three rounds in a good stand up striking match.
The Rest is Up to You…
Michael Porfirio Mason
AKA The Peoples Champ
AKA The 7th Prince
The Guide to Getting More out of Life
http://www.thegmanifesto.com
(Want to see something in The G Manifesto? Send suggestions to thegmanifesto@yahoo.com)
Rakim-Guess Who's Back