Christian Audigier VS Ed Hardy: The Lawsuit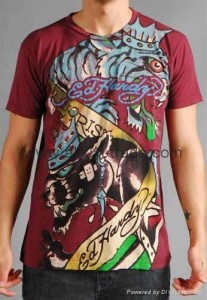 Christian Audigier VS Ed Hardy: The Lawsuit
(Click Here for Wale's Elitaste disses Ed Hardy)
(And Wale disses Ed Hardy)
Clothing designer Christian Audigier is being sued by tattoo artist Don Ed Hardy for allegedly distributing Hardy's trademarked clothing line without permission.

Hardy filed a lawsuit Monday in Los Angeles County Superior Court, seeking $100 million in damages from Audigier's company Nervous Tattoo and several other defendants.

Hardy claims he and Audigier signed a contract in September 2005 that allowed Audigier to promote and distribute Hardy's work as part of a clothing line.

The lawsuit claims Hardy terminated the contract in August after discovering Audigier did not fully pay royalties to Hardy and underreported the sales and income from the clothing line. Hardy also claims Audigier launched a competing product—the Christian Audigier clothing line—using Hardy's trademarks without permission.
This is the best thing I have seen all day (except maybe the Polish Model Girl that was in my Egyptian Cotton Sheets this morning), and I don't wish lawsuit problems on anyone.
It's no secret that I have complete disdain for Christian Audigier Clothing and Ed Hardy Clothing. I guess I just come from a world where guys aren't supposed to wear Glitter on their shirts. (And a world where Girls are the ones who wear "designer Jeans", but that's neither Triple Beam nor Ecstasy Dream).
But even more than the clothing, I really hate the "Christian Audigier Type Guy" and the "Ed Hardy Type Guy" and I have waged a personal war on their destruction (which I am winning), like "Shinny Shirt Guy", "Surf-Cowboy Shirt Guy" and "Striped Shirt Guy" before him.
After a little research, I found out that Christian Audigier is French.
Which makes no sense.
I thought that stupid Americans were supposed to hate everything French?
Well, I love everything French: Beautiful Topless Girls on La Côte Basque and the Med in Summer, Complex Bordeaux's, Parisian Nightlife, Foie Gras three ways, and Hossegor Pipes in my early 20's.
But I hate Christian Audigier. (And Ed Hardy.)
The Rest is Up to You…
Michael Porfirio Mason
AKA The Peoples Champ
AKA GFK, Jr.
The Guide to Getting More out of Life
http://www.thegmanifesto.com
To get everyone off this hideous topic: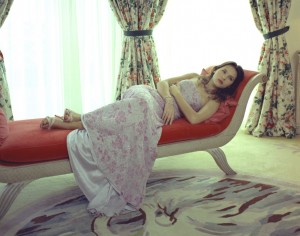 Brand new Street Banger:
Raekwon – Heat Rocks

wale – am i dreaming