A Typical Tuesday Night in Southern California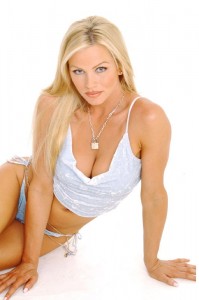 A Typical Tuesday Night in Southern California

"California's like a beautiful, wild girl on heroin …Who's high as a kite, thinkin' she's on top of the world, not knowing she's dying even if you show her the marks."
– The Motorcycle Boy, Rumble Fish
Its 9:30 pm when I roll Dolo in the Southern California "party sushi" joint like the Fly Girl Racker, Bean Stacker, Zippo Clacker, friendly neighborhood International Playboy you know and love.
The Scene breaks down as it usually does:
Multiple tables of Girls with fake boobs partying for "Jenny's", "Sara's" or whoever's birthday, a few weesh guys in Ed Hardy shirts, I'm guessing a few "Reality Stars" from their hollow, insecure posturing, and some hipster cats in fedoras. Maybe a few actors. Who cares, I am sure their movies are wack.
Not bad, since Me against this type of competition is like Obama going against Hillary.
Especially, considering that I didn't leave anything to chance and I am dressed Sharper than Health Care:
My President is Black and so is my one button Gucci bespoke suit with peaked lapels and Cookie Monster blue interior. My shirt and Brioni pocket square are Baby Blue as if my name was Gerber, and I am not talking about Rande either.
My Bontoni loafers: c'est si bon and my E. Marinella tie: magnifique, and of course, I have the Brushed Chrome Desert Eagle for any sashimi style Kobe Beef.
Pockets: Greener than "energy tech" and Bankroll: thicker than Azerbaijan "daisy-chained" spot crude oil.
My Game: sicker than Hong Kong Chicken Flu and I got The John the Conqueroo.
I am by eons the dopest, sharpest dressed, most brutally handsome cat in the spot, but Hollywood has never come up with a movie star that is half-IRA, half-ETA so the girls in the party sushi joint have no frame of reference for me.
I then exchange glances with the target: A Orange County fake boobs blonde wearing a dress from South Coast Plaza and shoes from Fred Segal no doubt. Her boobs are Faker than the Horsehead that Tom Hagen puts in that bed.
She is not some fly Estonian Model Girl or the daughter of Hungary's richest businessman, but sometimes you have to work with what the Nightlife Gods have given you.
I then float, like a Mardi Gras parade, to her table of three of her girlfriends, drinking sake, and get ready to sting like a Mayweather Jab (Roger or Floyd Jr., doesn't matter which one). Two of the other girls look identical to her, the fourth: weesh. I pull up a chair holding a far superior bottle of Nigori.
I then introduce myself as the DJ is spinning some wack crap that every single other person in the joint is loving. (Doesn't anyone have Special Ed's "I Got it Made" on wax anymore?)
Special Ed – I Got It Made

I then wave to the DJ (who I have carefully cultivated a "functional" acquaintance with over the last few months) who gives me a "finger point" and a smile back.
Instead of "Defeating this DJ", I have "locked down" this DJ simply for him to give me high-fives and finger points so I don't seem "weird" to girls when I roll in the sushi joint Dolo to pick up girls.
I then yap to the girls about how the live lobster sashimi is the best thing on the menu, which, of course, they have never tried. When I describe it, one of them says it sounds "gross" as different waitresses say hello to me and I get a few "finger points" from the sushi chefs.
The Girls tell me they come here for "the california rolls". Another one of the girls tells me that she loves "the rice".
I roll my eyes, but I have been through this literally a million times before so I keep calm and don't start ridiculing the girls or stab myself in the eye with a chopstick.
They then ask me how I know the DJ and I yap about how I have known him forever and blah blah blah. Topics fire back and forth at a rapid fire pace as we down the bottle of Nigori.
The Girls tell me The Hard Rock in Las Vegas is their favorite place to travel. I tell them The Hard Rock is wack. They ask me where I would love to vacation next and I say "Seychelles or Mauritius" and they look at me like I am speaking a foreign language. I ask them if they have been to France, and they said they haven't but they heard people are "rude" there. When the girls ask what I do for fun, I am tempted to tell them I have been experimenting with Voodoo to help me swoop even more girls than I already do and to destroy my rivals, but thankfully the owner comes by to shake my hand.
Junior Wells – The Hoodoo Man (1966)

The owner then gives me another bottle of Nigori (pro-bono) and the girls ask me how I have known him and I lie, "we go back a long time" as I think the owner is weesh, and barely know him, but I remain friendly with him for situations such as these.
The girls now think I am the coolest thing they have ever met.
But then again, I have paid the cost to be the Boss, so it shouldn't be a shocker that they are loving me like Ugg Boots and Mac Gloss.
Styles P- The Key

After polishing off the Nigori, I invite the girls to another nightclub where I know the owners to get in "libre".
On the way to the club (located a few blocks from my crib, coincidentally or is it strategically?) I light up a smoke with a dope "reverse" Zippo Clack, that, I invented when I was 12 years old. None of the girls notice how dope I light the cigarette but one of the girls says she "hates smoking". "Smoking is so gross…and so unhealthy", says the most out of shape and unhealthy member of the girl crew.
I ignore both of them, and keep "Pied Pipering" the girls. The main "Orange County blonde fake boobs girl wearing a dress from South Coast Plaza" says she "loves smoking when she drinks" and takes a drag off my cancer stick. I notice she doesn't inhale.
Almost to the club, I spark up a another smoke with a snap of my Zippo and interrupt the yapping from the girls by saying "Hey!" so they pay attention to the dope "snap light move", but it gets zero reaction.
We skip the line like an old Run-D.M.C. record and enter Le Club.
I spend the next hour with more mind-numbing conversation, winning over the group, and deflecting "SliverBack Style" some beta male Ex-Mortgage Brokers in I am guessing, Christian Audigier shirts (One beta-ex-mortgage guy I make scamper off simply by saying, "Did you know there are free Red Bull and Vodkas at the back bar?").
I then invite the "Orange County blonde fake boobs girl wearing a dress from South Coast Plaza" girl back to my crib for Champagne. (Really just a $9 bottle of Processco, but she can't tell the difference).
After swooping her till 3:30 am, getting more two lips than a florist* and shimmying her out the door to her cab, I can only wonder:
Was this night worth it?
Probably not.
Even International Playboys win some and lose some.
But most likely, I will do it again next Tuesday.
The Rest is Up to You…
Michael Porfirio Mason
AKA The Peoples Champ
AKA GFK, Jr.
AKA The Sly, Slick and the Wicked
AKA The Voodoo Child
The Guide to Getting More out of Life
http://www.thegmanifesto.com
*In case you are stuck. Blower = Two lips = Tulips. Get it?
Chaka Khan- Stay (illest intro ever)
Stay – Rufus Featuring Chaka Khan
Styles P – The Key of course samples this:
Spandau Ballet – Nature of The Beast
Nature Of The Beast – Spandau Ballet