Roissy on How Not to Pick Up Girls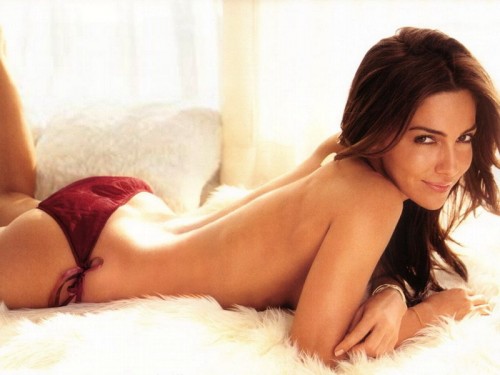 Roissy on How Not to Pick Up Girls
Buy Roosh's Book "Bang: More Lays In 60 Days" Here
I have mentioned before that Roissy's Blog: Where pretty lies perish is a blog I read.
Here is an excellent story on what NOT to do when Picking up on Girls:
(My Friend) bumped my elbow and motioned me to look toward two attractive blondes — a 7.5 and an 8.5 — who were standing near us. Two men had just walked up and engaged them in conversation. Both men were, as far as I can tell these things, decent-looking, over 6 feet tall, and in shape. One was older– late 30s, early 40s — and sharply dressed with a dash of gray around the temples. His buddy was late 20s, early 30s, and dressed more casually. The younger guy had a frat boy-ish vibe, while the older guy struck a more sophisticated pose.
Buy Roosh's Book "Bang: More Lays In 60 Days" Here
Since all four of them were within earshot, I focused my listening attention on the group, occasionally glancing over, so I could enjoy the spectacle of these guys running whatever game they had on the two blondes. When I see a choice setup like this, I take it as an opportunity to observe and learn or, in the case of men with no game, to amuse myself and gawk at the carnage, while positioning for a flanking maneuver.
Approach
The men went straight in, telegraphing their interest from the word "go". Opened with "Hey, how you guys doing?" Points for boldness, demerits for shitty opener. Even in socially overheated crowded venues, the best approach is noncommittal — from an angle, over the shoulder. Also, it doesn't hurt to be a little more creative than "How you doin'?".
Girls' Reaction
The poor approach didn't hurt these guys. The girls welcomed them with big smiles and enthusiastic hellos, probably because the men were reasonably good-looking compared to the average man in the place. The older man looked like he was of means.
Body Language
The men registered the girls' positive reaction and took the beta bait, amping up their energy levels and enthusiasm. This was my first hint that a pickup attempt disaster was looming. The younger guy began grinning ear to ear like an idiot, and bobbing his head up and down each time the girls talked. The older guy maintained a more aloof body language, keeping his back straight and avoiding any "pecking" or leaning into the girls. He didn't wildly smile like his fratboy buddy. I could see he had more self-control and experience than his younger friend. His economy of words and body movement made him seem the more confident of the two men. If I noticed that, then surely the girls noticed it as well.
Buy Roosh's Book "Bang: More Lays In 60 Days" Here
Conversation
The men ran what I call Chit Chat Game. This is the kind of conversation you make with someone when you are bereft of anything interesting to say. "What do you think of this place?" "You guys live in the city?" "Hey, the martinis here are really good." "You guys like to dance?" "Whoa, you're from North Carolina?" "How about those Tar Heels!" The fratboy latched onto this subject because it was in his comfort zone. "Yeah, you're a Tar Heels fan? All riiiiiight!! High five!". He tried to hold the high five with the 7.5 for a second too long, but she dropped her hand fast.
Yes, the guys were actually talking college sports. I could *feel* the initial attraction drain out of the girls, like a nail in a tire slowly letting out air. Their smiles had turned plastic, and they began gripping their drinks tighter and holding them up higher on their chests. The hotter one made a series of quick sidelong surveys around the room.
The older man wasn't talking as much, but when he did he had a steadier, calmer cadence than his sports fan friend. Unfortunately for him, he didn't lead and take control of the conversation when it started sputtering into lame sports talk territory. What he did contribute was of the "business interview" variety. More mature than gushing over the Tar Heels to be sure, but still death for pickup.
Some points:
NEVER talk about sports with girls. Either escalate the sexual attraction or pull away. Or both. Always.
Skip the "high-fives". That is what weesh guy does.
If your "running partner" is a moron like frat-boy above, Go For Dolo.
86 the "chit chat game"
The opener was horrible, but functional. If you dress sharp as a box cutter and are brutally handsome (like Your Humble Author, for instance) you can get away with weaker openers. Sometimes simple can be better. I still go with more creative stuff. More style points.
"Aww, you guys are going upstairs?? All right, maybe we'll see you up there!" – Wow.
That line made me cringe.
Guilty for having No Game. On all counts.
Buy Roosh's Book "Bang: More Lays In 60 Days" Here
The Rest is Up to You…
Michael Porfirio Mason
AKA The Peoples Champ
AKA GFK, Jr.
The Guide to Getting More out of Life
http://www.thegmanifesto.com
Big L – Devils Son