Pink Panther Jewel Thief Crew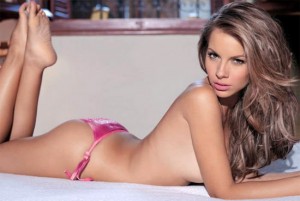 Pink Panther Jewel Thief Crew
Click Here for Confessions of a Master Jewel Thief
Click Here for The G Manifesto's The Complete Guide to Burglary
Click Here for The Man Who Robbed the Pierre: The Story of Bobby Comfort
Click Here for Secrets of a Superthief by Jack MacLean
Police in Cyprus have arrested a man on an Interpol wanted list suspected of belonging to the "Pink Panther" jewel thief gang, blamed for a string of audacious heists worldwide.
Rifat Hadziahmetovic, from Montenegro, was arrested on March 18 as he attempted to depart the east Mediterranean island on a forged Bulgarian passport, Cyprus police said.
A local magistrates' court on Friday remanded the suspect in custody until March 31, when a hearing will start for his extradition to Spain, police spokesman Christos Andreou said.
"He was initially detained on suspicion of possession of forged documents, but further inquiries revealed he was wanted by Interpol for being a suspected part of the Pink Panther gang," Andreou said.
Click Here for Confessions of a Master Jewel Thief
He was also identified by a leg tattoo, he told Reuters.
The Pink Panthers are believed to have staged some 120 attacks on luxury stores in around 20 countries, since their first robbery in London's exclusive Mayfair district in 2003.
They pulled off one of their most spectacular heists last December, when they walked away with up to 85 million euros ($114 million) worth of goods after entering the Harry Winston jewellers in central Paris disguised as women.
Global police agency Interpol said fingerprint checks positively identified Hadziahmetovic, 41, wanted for armed robberies across the world, including in Bahrain, Japan, Spain and the United Arab Emirates.
Click Here for Confessions of a Master Jewel Thief
The Pink Panther nickname refers to the debonair gentleman diamond robber from the 1960s film. Interpol believes the group may have up to 200 members, many with military experience.
Click Here for Confessions of a Master Jewel Thief
The Rest is Up to You…
Michael Porfirio Mason
AKA The Peoples Champ
AKA GFK, Jr.
AKA The Sly, Slick and the Wicked
AKA The Voodoo Child
The Guide to Getting More out of Life
http://www.thegmanifesto.com
AZ – Success Freestyle