Cocaine Cowboys: Jon Roberts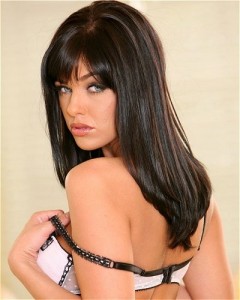 Cocaine Cowboys: Jon Roberts
Click Here for Cocaine Cowboys
Click Here for Cocaine Cowboys 2: Hustlin' with the Godmother
The Miami New Times which gave The G Manifesto, The Best Manifesto Award for 2007 has an update on Cocaine Cowboy Jon Roberts:
Former mega-smuggler Jon Roberts, who flooded Miami with $2 billion worth of cocaine in the '80s, naps away his days in a quiet lakefront Hollywood home. But soon, if what he says is true, a book, a high-octane movie, and videogame contracts will again make him a player. But he doesn't want you to know this. He's worried this article could spoil the publicity for his book deal. When I told him last week this story would be published, the craggy, gray-mustached ex-gangster vowed, "You will never write another word in this town again… I will go on TV and tell them everything in your article is bold-faced lies. I hope you get hit by a truck, you little scumbag."
Click Here for Cocaine Cowboys
Click Here for Cocaine Cowboys 2: Hustlin' with the Godmother
The outburst is in character with Roberts's gangster-flick biography, which he described in an on-the-record interview before changing his mind about publication. It begins with a hardscrabble childhood, continues through an astronomic ascent, and concludes with the inevitable prison reckoning. What probably won't make the official cut, however, is his post-incarceration life, which his ex-wife claims included snitching on friends for cash.
Roberts was born and raised in New York's Little Italy in 1948. His Mafioso dad was deported when the future smuggler was still a kid, he says. His mother died during a medical operation when he was a young teen. "Everybody told me it was a hysterectomy," he recalls. "I don't believe that was true. I think she went into the hospital to have an abortion, which was illegal at the time."
Cocaine Cowboys : John Roberts Fabulous Life

A budding violent criminal as a teenager, he bounced among relatives' homes. His sister, who lived in Brunswick, Maine, booted him when he was around 16, he says, and he drove back to Mulberry Street, where he entered the family business. He worked as an enforcer for a loan-sharking uncle, he says, augmenting his income with two-bit capers. "This was the early '60s — everybody was 'love, peace, and hope,'" Roberts says. "So I'd tell some hippie I had 20 pounds of pot. He'd give me $10,000. I'd take the money and not give him any pot."
After a failed kidnapping involving a debtor escaping from a basement "with a chair tied to him and no clothes on," the adolescent mobster shipped off to Vietnam for five years. "I thought it was great," he says. "There were no rules. You could kill people, do whatever you want."
Click Here for Cocaine Cowboys
Click Here for Cocaine Cowboys 2: Hustlin' with the Godmother
After an explosion in an ammunition dump, he was sent home with four screws and a metal plate in his head, he says. Back in New York, he began opening nightclubs — until the late '70s, when one of his partners turned up dead after taking 11 bullets. Roberts headed to Miami. He explains simply: "I heard there was a lot of coke down here."

Click Here for Cocaine Cowboys
Click Here for Cocaine Cowboys 2: Hustlin' with the Godmother
The Rest is Up to You…
Michael Porfirio Mason
AKA The Peoples Champ
AKA GFK, Jr.
AKA The Sly, Slick and the Wicked
AKA The Voodoo Child
The Guide to Getting More out of Life
http://www.thegmanifesto.com
Nore – Cocaine Cowboys