Guest Manifesto: Latin's Guide to Gaming in Lima, Peru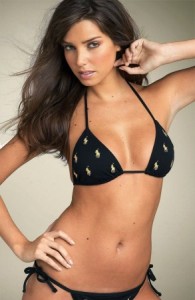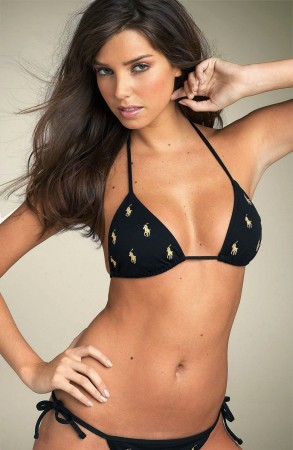 Guest Manifesto: Latin's Guide to Gaming in Lima, Peru
(LatinStylez wrote a great Guest Manifesto about swooping girls in Lima, Peru. Check out his blog for great travel tips and tips for swooping girls in foreign countries: http://www.latinstylez.com)
Lima, Peru was featured as my top city in my Top 3 Destinations for South America and my field reports section has been high on my hit count. With the encouragement of The G Manifesto, I have decided to post a guide to running pick-up in this beautiful city overlooking the Pacific Ocean. The women are exotic and friendly. They have a real warmness to them which makes Peruvian women very special in my opinion. Go in the summertime where the sun shines non-stop. A coastal fog blankets the city after the summer.
Background:
When Bolo and I arrived to Lima earlier this year, we had no idea what to expect. Leaving Ecuador, which didn't have many attractive women, Lima was a big question mark. In retrospect, this guide is focused on the Miraflores area since this is where Bolo and I gamed extensively.
Hostels:
Not everyone will be on a budget, but we were during our trip to South America. My plan, when I go back to Lima, is to get a monthly rental near the beach with a few wings and game non-stop for a month. Since we were on a budget, there were logistical issues we would have to deal with. However, the hostel workers where I was staying were cool with me bringing back HB's. They let me run my game.
Here's a list of some hostels:
Inka Lounge– We stayed at the one about a ten minute walk from the park area and near the clubs. Looking back, I would have rather been in the action!
Flying Dog Backpacker's– This hostel is in a perfect location. It is in Parque Kennedy and near some bars. It is known as a party hostel.
Day Game: (Parque Kennedy)
Lima had the best day game out of all the cities I went to in South America. Go to the Parque Kennedy area during the day. I bounced so many sets from this location. And guess what? There are hundreds of bounce locations you can take your targets to: lots of coffee shops and restaurants. There's no doubt in my mind that SNL's can happen from there.
There is a shopping center in the park area as well. I was able to bounce a set from there to the park… Make sure to go out there ahead of time to pick out your venues you will bounce your targets to. Open with something casual like "Como se llama este parque?" " Que es un lugar bueno a comer por aca?"
Then after opening, you can roll from there. Just a heads up, Peruvian girls are very friendly compared to their other Latina sisters. They were very compliant via text message.
Night Game: Barrancos, Larco Mar
The night game wasn't the greatest in South America. However, there are some good spots. Things really get going on the weekends. If you're looking for classy good looking girls check out Larco Mar. There are a lot of trendy bars and clubs in this area and the majority of the women there can speak some English.
If you're looking for a fun party, check out Barranco's. This area is filled with tons of bars and lots of college students looking for a good time. There are some other night spots around the Parque Kennedy area.
Internet Game:
If you are interested in doing internet game, there are some sites you can check out Plenty of Fish and Okcupid to name a few. I ended up pulling an SNL from it. We only exchanged a couple of messages and we set up a meeting a couple days later. It was a 2 hour close. Logistics were in my favor. Refer to the LR on my blog.
Social Circle:
This is something I wish I had the chance to do more. Just a heads up, the Peruvian guys didn't seem to have their act together like the Colombian guys. However, there are some ways to get into social circle in Lima. This can be very beneficial in a number of ways. First, you will be introduced to hb's through the social circle. Second, you will be able to open many other sets when you are out with your social circle. The Peruvian guys I met were friendly and were up for meeting foreigners. Use social circle and you will see results from it.
Universities:
Next time I go to Lima, I would like to enroll in some classes to meet some people. We didn't get a chance to do this. Many of the girls we sarged during our trip were university students studying in Miraflores. This is also something else to look into.
Google maps link to Universities in Miraflores
—
LatinStylez
Come join me on my journey in Pickup.
Keep updated on my blog.
Jaime Guardia – Madrecita Linda

Alvaro Ernesto – La Ciudad (Original Mix)

César Miró – "Todos Vuelven"