Jaynes Gastropub: Viña Tondonia Rosado 1998 Rioja, Spain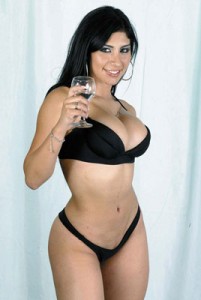 Jaynes Gastropub: Viña Tondonia Rosado 1998 Rioja, Spain
In San Diego, getting ready for The Del Mar Racetrack to begin (6 days 19:10:06 till first post fyi), I recently went to Jaynes Gastropub. (The owners are a class act, fyi).
Had the pan con tomate, with Jamon Serrano, crab cake and Gambas Al Aljillo. All insane.
Also, gulped down some Viña Tondonia Rosado 1998 Rioja, Spain by López de Heredia that quickly became my favorite Rose.
Get some if you can get your hands on it.
The Rest is Up to You…
Michael Porfirio Mason
AKA The Peoples Champ
AKA GFK, Jr.
AKA The Sly, Slick and the Wicked
AKA The Voodoo Child
The Guide to Getting More out of Life
http://www.thegmanifesto.com
Gerardo Nuñez, Soleá