Smokin' Joe Frazier: Rest In Peace
Joe Frazier, the hard-hitting boxing heavyweight who handed the legendary Muhammad Ali his first defeat, died Monday, shortly after being diagnosed with liver cancer, his family said in a statement.
The former heavyweight champion, who was 67, became a legend in his own right and personified the gritty working-class style of his hard-knuckled hometown, Philadelphia — a fitting setting for the "Rocky" film series, starring Sylvester Stallone as hardscrabble boxer Rocky Balboa.
"You could hear him coming, snorting and grunting and puffing, like a steam engine climbing a steep grade," Bill Lyon wrote in a Philadelphia Inquirer column about Frazier, nicknamed Smokin' Joe.
"He was swarming and unrelenting, and he prided himself that he never took a backward step, and he reduced the Sweet Science to this brutal bit of elemental math: 'I'll let you hit me five times if you'll let me hit you just once.'"
Frazier's family issued a brief statement about his death.
"We The Family of … Smokin' Joe Frazier, regret to inform you of his passing," the statement said. "He transitioned from this life as 'One of God's Men,' on the eve of November 7, 2011 at his home in Philadelphia, Pennsylvania."

Muhammad Ali said in a statement that the "world has lost a great champion."
Smokin' Joe: The Autobiography of a Heavyweight Champion of the World, Smokin' Joe Frazier
I never got the chance to meet Joe Frazier (unlike Muhammad Ali, who happens to be the only person I have ever gotten an autograph from, when I was a kid), but I always loved his fights.
And his left hook was a thing of violent beauty:
The death of boxing great Joe Frazier on Monday night has touched millions, including a deep admirer of the sport's history, unbeaten world welterweight champion Floyd Mayweather Jr.

On Twitter late Tuesday after hearing of Frazier's death, Mayweather tweeted, "My condolences go out to the family of the late great Joe Frazier. #TheMoneyTeam will pay for his Funeral services."

Mayweather has committed to such a gesture before, earlier this year paying for the funeral of a one-time opponent, Southland former world champion Genaro Hernandez.
Classy move by Mayweather.
Philadelphia needs to build a statue of Smokin' Joe Frazier soon. Like yesterday.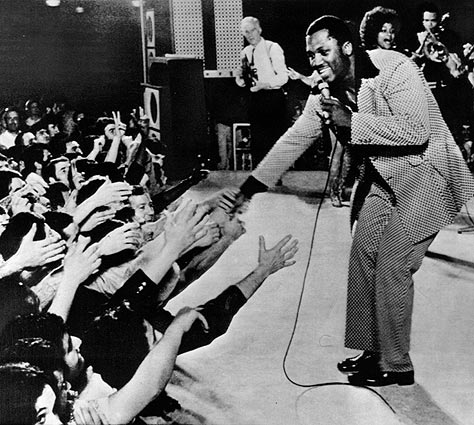 Thriller In Manila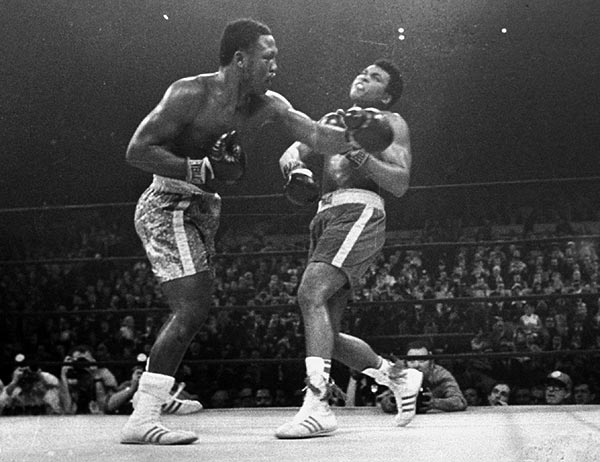 Rest in Peace. And Good night. Keep punching.
They don't make heavyweights like Joe Frazer anymore, that is for sure.
Smokin' Joe: The Autobiography of a Heavyweight Champion of the World, Smokin' Joe Frazier
The Rest is Up to You…
Michael Porfirio Mason
AKA The Peoples Champ
AKA GFK, Jr.
AKA The Sly, Slick and the Wicked
AKA The Voodoo Child
The Guide to Getting More out of Life
http://www.thegmanifesto.com