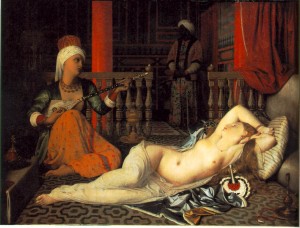 Black Friday: American Shopping Slaves
If you like The G Manifesto, fill out this quick G Manifesto Survey
Click Here for How to Pick up Strippers
Click Here 007 Lifestyle – Living Like James Bond!
A little while ago, I wrote about America's Image Problem. These videos which a reader sent me, don't exactly help:
Raw Video Of 'Black Friday' Shoppers Trampled At Target Store

"The whole commerce between master and slave is a perpetual exercise of the most boisterous passions, the most unremitting despotism on the one part, and degrading submissions on the other. Our children see this, and learn to imitate it." – Thomas Jefferson
"Do not quench your inspiration and your imagination; do not become the slave of your model." – Vincent Van Gogh
Crazy riot at Walmart over black friday items

"The essence of all slavery consists in taking the product of another's labor by force. It is immaterial whether this force be founded upon ownership of the slave or ownership of the money that he must get to live." – Leo Nikolaevich Tolstoy
Walmart in Georgetown KY Black Friday fight. (Not to be confused with Georgetown in Washington, DC)

"The moment the slave resolves that he will no longer be a slave, his fetters fall. Freedom and slavery are mental states." – Mahatma Gandhi
Black Friday fight at the mall

"Money is a new form of slavery, and distinguishable from the old simply by the fact that it is impersonal – that there is no human relation between master and slave" – Leo Nikolaevich Tolstoy
"If you put a chain around the neck of a slave, the other end fastens itself around your own" – Ralph Waldo Emerson
"I'm against slavery simply because I dislike slaves" – Henry Louis Mencken
Pathetic. One of the downsides of the Internet is America can no longer trick other countries into thinking we are dope.
I feel really out of step with America these days. When I think about it, I don't buy anything. Except, of course, for the occasional Custom Suit (I have actually switched to an American tailor to be more Patriotic) pack of cigarettes or heater.
Click Here for How to Pick up Strippers
Click Here 007 Lifestyle – Living Like James Bond!
The Rest is Up to You…
Michael Porfirio Mason
AKA The Peoples Champ
AKA GFK, Jr.
AKA The Sly, Slick and the Wicked
AKA The Voodoo Child
The Guide to Getting More out of Life
http://www.thegmanifesto.com
Minor Threat – Out Of Step