I'm A Big Douche At The Gaslamp Bars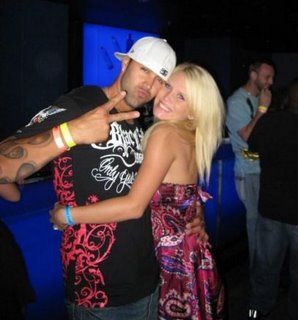 I'm A Big Douche At The Gaslamp Bars
It has never really been my language to say "Douchbags". But after spending this summer in San Diego at The Del Mar Race Track I can see what people are talking about. (Of course, I am not refering to The Turf Club at The Del Mar Race Track, which is one of the last bastions of class in this town.)
Funny Song: I'm A Big Douche At The Gaslamp Bars
There has to be a backlash against this whole "Douchbags" phenomenon, ie frosted hair, Affliction Shirts, Ed Hardy, Bottle Service, wrist bands, ripped designer jeans, fake tans, dog tags…the whole "I am rebel but I buy my image from a mall" stilo. You know, the whole "I am tough but deep down really gay" steez.
The Backlash can't come soon enough.
Hell, its enough to make someone want to move permanently to Buenos Aires.
Hot Chicks with Douchebags: The Book

Photo credit: http://friendsoftheprogram.net/2008/07/09/the-list-8-affliction-t-shirts/
The Rest is Up to You…
Michael Porfirio Mason
AKA The Peoples Champ
AKA The International Playboy's International Playboy
AKA Lo Mas Frio
The Guide to Getting More out of Life
http://www.thegmanifesto.com