Bottle Service: America's Nightlife Nightmare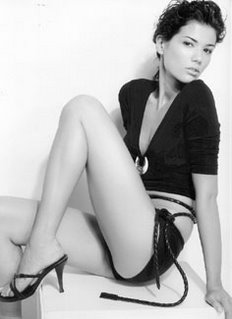 Bottle Service: America's Nightlife Nightmare
Click Here to Download The G Manifesto's Free Gentleman's Club Report (pdf)
Click Here 007 Lifestyle – Living Like James Bond!
I can't front. There was a time when I liked Bottle Service in Nightclubs. I still remember the first time I experienced Bottle Service. It was about 12 years ago in a very high-end nightclub in Tijuana, Mexico when I was associating with some of the Arellano-Felix crew based out of TJ. The advantages were obvious: beautiful girls came up to your table (in this case upper class fly Mexican girls, which I do have a thing for), you had a place to relax, re-group, and everyone thought you were balling out of control. (For the record, I never did anything illegal with the Arellano-Felix cartel, but I do remember having a Magical Night that night…chicas were sweating me like condensation in a steam room, which was really no different than a night for me without Bottle Service.)
Fast forward to 2007, and Bottle Service has become the standard (and I don't mean that overrated Andre Balazs hotel in Los Angeles either) for most high-end clubs all across the bubble. It has been popular in Miami and NYC for at least ten years, but my sources tell me it is currently popular in many C-grade cities and they even offer it in many D-grade cities as well. The advantages are still there, primarily, Bottle Service allows a group of Investment Bankers, Hedge fund guys, commercial real estate jerkoffs, or any type of weesh 9 to 5 guys the ability to enter a club with out too much hassle. But there are many problems that Bottle Service brings to nightclubs in general and nightlife in particular. There are also a few more reasons why I am not a big fan of Bottle Service.
Camp Lo, Dj Honda, Disco Tec

The Crowd Bottle Service Brings
In the 2000's we have seen a corporatization of nightclubs. Now when you go to a nighclub everyone is some kind of corporate jerkoff. Interesting people are no longer found in Nightclubs. The artists, writers, intellectuals, underground DJ's etc have been effectively priced out of the nightclub with bottle service. The only people that can afford it are the Investment bankers, real estate types, and Celebs (and of course, underworld figures). That is why when you walk into a club you see so many striped shirts that you think you are seeing some kind of 3-D optical illusion. The funny thing is that these are the type of guys who would have never gotten into a club in the old days (nights) when you were picked out because of how you looked, dressed, if you had connections, or by reputation. So today, clubs are full of people that normally would have been standing in line in nights gone by.
Juelz Santana and Lil Wayne, Blow

Too common place
The whole purpose of Bottle Service is that it separates you from the masses. But today, there are clubs with 40 tables of bottle service. All it has done is raised the bar on what is the norm. Every fool with a platinum card can buy exclusivity. What is so exclusive about that?
Wale, I ain't sprung…lyrics

Stuck it the same spot
I really don't like Bottle service because I like to be agile when I go out. If a nightclub sucks for whatever reason, I don't want to be tied down to some table with a three bottle minimum. I like to stick and move (so to speak).
Camp Lo, Lucini

Don't realize how expensive it is
For me, where CASH is no object, this is a non-issue. But for everyday regular guy out there this can be a major problem. When you get a table at a nightclub, you think "OK, two bottle minimum, bottles start at $200, there are four of us…that's only $100 each!" Wrong equation. Once you get there you realize that the Smirnov is $200 but the Goose is $350-400 per bottle. You have to get the Goose, or it defeats the whole purpose of getting the table in the first place. Then you have to pay for the overpriced mixers. Then the table of the guys with the professional Athlete next to you has just ordered two bottles of Cristal, and the Girls that were hanging out with you are slowly shimming their way over to their table. So you need to counter attack and get two bottles of Crist to keep pace. Keep in mind at the end of the night you have to tip the Vip Waitress in the corset that brought you everything. And you can't be cheap now, because all night you have been hitting on her with your "big balling" paper thin game and she gave you her number (you don't realize yet, skippy, but it was a fake). Pretty soon your $400 night is $2700. Good for the club, bad for the chumpy patron.
Click Here to Download The G Manifesto's Free Gentleman's Club Report (pdf)
Click Here 007 Lifestyle – Living Like James Bond!
Divvying up the Bill
This is when things get interesting. Let's say you rolled in with 5 guys and got a table. Without fail, at least two guys are going to come up real short. Or they can't be found when its time to settle up the bill.
These weak crews also always have one guy that just brings over other guys to the table. These other guys also probably won't have a problem ordering 15 Patron shots on your tab as well as doing heavy pours off your Goose bottle. Like clockwork, once some Platinum Diggers, Nightlife Princesses, or Table Hawks finally do make it to your table, the 2nd Goose bottle will run out. That's when some guy, (usually one who has no cash when the bill comes or says "where is the ATM in the club?" and usually reports back "the ATM is broken, I will get you next week, you know I am good for it") will order up two more Goose bottles without hesitation. This guy also usually has a tendency to disappear when the bill comes.
Don't be the card holder
If you do make the mistake of getting Bottle Service, you never want to be the card holder in a Bottle Service situation. This puts the burden of responsibility on you. You Will get stuck at the end of the night. Remember you and your "Fly Crew" can't pull out 5 credit cards and split the bill up 5 ways…remember the whole goal was to look like you were flush with CASH.
Friendships Broken
More friendships have been broken over Bottle Service. Everyone involved thinks they were "done wrong" by someone in the crew. Angry, acusatory emails usually follow then following Monday: "You and your boy drank off our bottles all night and didn't even offer any cash", "Remember you said you would split the bill with us?" "Why do you go out if you don't have any money?" etc.
Final thoughts
Never get bottle service. But if you do, don't be the card holder. Don't get it with a weak crew. Avoid other peoples tables as well, even if you don't have a single drink off their bottles, they will think you did and try to hit you up for $500 the next week. The only time I will do it is if I am taking some people I care about and just pay CASH for the whole thing.
I can't help but laugh every time I see a table of Real Estate or Investment guys dressed in striped shirts, gay t-shirts with writing on them, designer jeans, at the end of the night, their bottles nearing empty, no girls, trying in vain to salvage their night with some weird dance moves. But there is no saving them. It's like when you stab someone in the jugular with a big serrated knife and you twist. The ambulance might be on its way, but it's too late…you are losing too much blood…you fade out…The Rest is Up to You…
Click Here to Download The G Manifesto's Free Gentleman's Club Report (pdf)
Click Here 007 Lifestyle – Living Like James Bond!
Side Note:
Tonight I am going to a nightclub with Bottle Service (a necessary thing for Heist men looking for tips). I am meeting two of my best childhood friends in town who are young up and coming guns with the Mossad. I am paying…CASH.
Don't be weesh. Sign up The G Manifesto Newsletter!
Michael Porfirio Mason
AKA The Peoples Champ
AKA Your favorite International Playboy on the Rise's favorite International Playboy on the Rise
AKA I can't leave the Streets alone, The Game needs Me
The Guide to Getting More out of Life
http://www.thegmanifesto.com
(Want to see something in The G Manifesto? Send suggestions to thegmanifesto@yahoo.com)
T-Pain featuring Akon, Bartender