Big Jewel heist in Paris from Harry Winston's boutique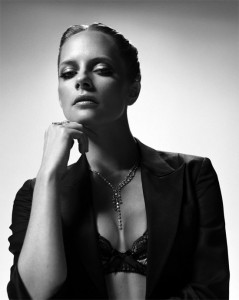 Big Jewel heist in Paris from Harry Winston's boutique
(Click Here for Criminality in The Luxury Sector)
Click Here for The G Manifesto's The Complete Guide to Burglary
Click Here for The Man Who Robbed the Pierre: The Story of Bobby Comfort
Click Here for Secrets of a Superthief by Jack MacLean
A savvy band of jewel thieves, armed with guns and some posing as women, have struck in the heart of the city's golden triangle of luxury shops, stealing more than €85 million worth of diamonds, rings and watches from a posh Harry Winston boutique.
The brazen $108 million theft Thursday, which some French newspapers quickly branded the heist of the century, reflected a savvy knowledge of the jewelry business, happening during the peak of the holiday season, when jewelry stocks are plentiful.
It was the second time that the boutique on Avenue Montaigne was robbed in the past 14 months and came a little more than a week after Cartier in Paris lost a €635,000 diamond ring to a veiled woman posing as a tourist from Qatar who switched the real gem for a fake.
Robbers in drag steal $100M in jewel heist

The police said that at least four people were involved in the robbery of Harry Winston, which is on a street of deluxe shops near the Champs Élysées that is crowded with boutiques for Chanel, Dior and Gucci. Around closing time at 5:30 p.m. Thursday, the thieves entered and confronted 15 employees. At least two of the robbers were dressed in wigs and women's clothes, while a fourth accomplice apparently waited outside as the getaway driver, Lévy said.
The boutique has already weathered an earlier audacious robbery of €10 million of goods, in October 2007. At the time, the company offered a €500,000 reward for information leading to the recovery of its diamonds. In April, Harry Winston posted a pre-tax gain of $13.5 million from the settlement of its insurance claim in that earlier robbery.
To date, the record for jewelry theft remains a heist in February 2003, when thieves reaped €100 millions in diamonds from the vaults at Antwerp's diamond exchange.
All in all a A-.
Points taken away for dressing in drag. Which is only slightly better than dressing in Ed Hardy Shirts.
You should wear custom Savile Row suits on a heist.
Still, not a bad day at the office.
The Rest is Up to You…
Michael Porfirio Mason
AKA The Peoples Champ
AKA El Campeón De La Gente
The Guide to Getting More Out of Life
The Guide to Getting More Out of Travel
http://www.thegmanifesto.com
Az feat.Jadakiss & Cassidy-In