How To Pick Up Ethiopian Girls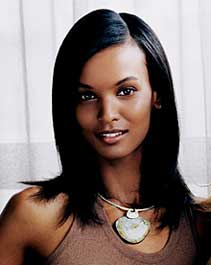 How To Pick Up Ethiopian Girls
Click Here to Download The G Manifesto's Free Gentleman's Club Report (pdf)
Click Here 007 Lifestyle – Living Like James Bond!
Roosh, who writes a blog I read, recently wrote a post titled "How To Pick Up An Ethiopian Girl".
Having never swooped an Ethiopian Girl, he wrote some "hypotheticals" about how he would do it:
"I think Ethiopian girls are disproportionately beautiful, with their mahogany skin color, large eyes, high cheekbones, huge breasts and ass, and wild exotic hair. But unfortunately for non-Ethiopian men everywhere they keep to their own circle, judged by the fact that I have never seen a white guy with an Ethiopian girl. It's not fair but that's life.
Buy Roosh's Book "Bang: More Lays In 60 Days" Here
My postings on game and girls is from experience, but I'm going to have to branch out here and share with you a plan on how I'm going to get my Ethiopian flag. As a Caucasian man limited by his non-Ethiopianness, the plan is based on… exaggerations.
Buy Roosh's Book "Bang: More Lays In 60 Days" Here
Once I find an Ethiopian girl to approach (shouldn't be hard considering that Washington DC has more Ethiopians than any other city outside of Ethiopia), I will attack with this two-pronged strategy:"
Since I am a former "Prince of 18th Street", I figured I will tell you how its done:
Language
Learn a little of the language. For starters, "Salaam" is Hello. "Dehna nesh?" is How are you? etc. The best person to learn Ethiopian from is of course a fly Ethiopian girl. So each one you meet will help you be more succesful with the next. A Domino effect of sorts.
Click Here to Buy The Game: Penetrating the Secret Society of Pickup Artists by Neil Strauss
Click Here to Buy Emergency: This Book Will Save Your Life By Neil Strauss
Dress sharp
This actually applies to swooping all types of girls. Wear something like a one button Ozwald Boateng (ticket pocket), with a Purple Haze Borelli Shirt (no pocket), Brioni Pocket Square on Gucci Loafers.
Embi lla by Beyene Habte

Adams Morgan
Know the streets of Adams Morgan like any Prince of the Street should. Know the restaurant owners, bar owners, liquor store owners and even the kids fliping rocks on the side streets. Know where to get an illegal cocktail at 4:30am
Culture
Know the history of Ethiopians in DC. Also know that the majority of the Ethiopians in DC are from the capital, Addis Ababa. They are city slickers. Ethiopians in San Diego and Los Angeles are from the country. Different dynamic. A different skill set to swoop applies. And a small piece of knowledge like that will bring you above the fray.
Be Smooth
Take it slow with Ethiopian Girls. These aren't Orange County girls at a Bachelorette Party at Rehab Sundays. Don't act like every other idiot in DC when you talk to them. Be smooth. International Playboy style.
Injera Bread
This falls under knowing their culture and having respect for it. Get Zed's on Lock.
Know how to dance
Ethiopians Girls can dance. It can get pretty hypnotic. You are going to have to hold your own. Some salsa moves can usually get you a pass.
X factor
Do me a favor. I have to keep some moves to myself.
Side note:
These moves work on Eritrean and Somalian girls too. Although there are some nuances with each.
Much respect to Ethiopia, Eritrea and Somalia.
Click Here to Download The G Manifesto's Free Gentleman's Club Report (pdf)
Click Here 007 Lifestyle – Living Like James Bond!
Don't be weesh. Sign up The G Manifesto Newsletter!
The Rest is Up to You…
Michael Porfirio Mason
AKA The Peoples Champ
AKA El Campeón De La Gente
The Guide to Getting More Out of Life
The Guide to Getting More Out of Travel
http://www.thegmanifesto.com
ethiopiques 3 – alemayehu eshete – tey gedyeleshem