Dope Movie: Belly by Hype Williams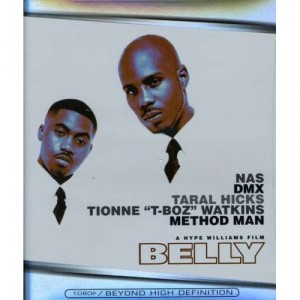 Dope Movie: Belly by Hype Williams
Its hard to believe that Belly is already ten years old. Belly was directed by Hype Williams, of the fish eye lens fame on music videos.
"It was the best time of our lives. Getting Money was all we ever did." – NAS
Most movies starring rappers suck. DMX, Method Man and Nas are good in Belly. Its also hard to believe that Hype Williams never made another movie after this. And Taral Hicks is mad fly.
"Sold my soul to the devil, the price was cheap. It was cold on this level, twice as deep"- DMX
The look and feel of Belly are insane. And it borrows heavy from Scarface. If you are going to borrow heavy from something, Scarface is the place to do it.
The Jamaican scenes are tougher than leather.
Belly Intro

The Belly Soundtrack is dope too.
The Rest is Up to You…
Michael Porfirio Mason
AKA The Peoples Champ
AKA El Campeón De La Gente
The Guide to Getting More Out of Life
The Guide to Getting More Out of Travel
http://www.thegmanifesto.com
Lady Saw – What a Bum (Belly SoundTrack)