The Top Ten Hip-Hop Tracks of All Time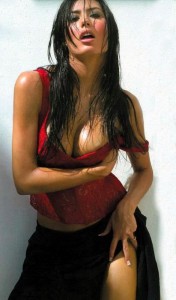 The Top Ten Hip-Hop Tracks of All Time
15. Jay-Z – Brooklyn's Finest (Featuring The Notorious B.I.G.)
Two Legends on the Rise battle on the Mic like two Scorpions in a Bottle. Biggie wins.
Click Here to Buy Jay-Z's Reasonable Doubt
14. LL Cool J feat. Fat Joe, Foxy Brown, Keith Murray and Prodigy – I Shot Ya (Remix)
This track is the one on the list with the most MC's but each one rips the mic off the cord. Murray opens up by "representing intellectual violence" and destroying commercial rappers. Then P comes through spitting futuristic lyrics about Illuminati and blows minds. Fat Joe then attacks the mic with street silver bullets and ups the ante by calling himself "Keyser Söze". Foxy Brown raps better than most guys in the current decade (although, she could have been left off the track). Then LL cleans up by reminding us he "Crushed Moe Dee, Hammer, and Ice-T's curl". This track is almost like a street corner cipher with each MC daring the other to go further. Almost a game of lyrical "Chicken", if you will. Trackmasters on the Production tip.
Click Here to Buy LL Cool J's Mr. Smith
13. Keith Murray – The Most Beautifullest Thing In This World
When Keith Murray first strangled the mic on this track, I thought I was hearing the second coming of Rakim. A True battle MC, who, with any kind of Marketing could have been huge. But most people don't get him or his lyrics. Breaks the mic down to an organic compound. With Erick Sermon on the production tip and you have a timeless classic.
Click Here to Buy Keith Murray's The Most Beautifullest Thing in This World
12. Beatnuts ft. Big Pun, Cuban Link – Off the books
Pun opens up the track and leaves wreckage and mayhem from here to the beaches of San Juan. Cuban Link, Ju Ju, and Psycho Les clean up over a track that's sicker than maggot infested, decaying decapitated bodies.
Click Here to Buy The Beatnuts Stone Crazy
11. AZ – The format (Prod Dj-Premier)
AZ perfects "Pure Swagger" on the mic. Serious. Pure Deadly Swag. Primo supplies the track with the Roberta Flack sample. AZ and Primo are the greatest pairing since Hollow Points and The Desert Eagle.
Click Here to Buy AZ – The format
10. Jeru The Damaja – Ya Playin' Yaself
Word to future DJ's of the world: Spin this track in your set and you will be better than 99.999% of club DJ's in the world. It's that simple. And this DJ Premier track is that ill. And this track checks everyone. And that means you too.
Click Here to Buy Jeru's Wrath of the Math


9. Mobb Deep FT. Big Noyd, Give Up The Goods (Just Step)
No track captured the street hustler ethos better than this Q-tip produced trillion cut emerald. Plus, it had the introduction of BIG NOYD with the line that earned him $300,000: "Yo it's the r – a double pe – r, n – o – y – d Niggas can't fuck with me". Not bad for one line.
Click Here to Buy Mobb Deep's The Infamous
8. Killah Priest featuring Eva Neide "One Step"
Killah Priest (who I hung out with recently) takes hip-hop and puts it on its head. And then does it again. And again. True Master lives up to his name on the prod tip on the greatest WU related track.
Click Here to Buy Killah Priest's Heavy Mental
7. OC – Far From Yours
Along with AZ, possibly the most underrated lyrical flamethrowers ever. He performs miracles with the mic; ill and mad lyrical.
6. Eric B. & Rakim – Juice (Know The Ledge)
It's hard to pick a Eric B. & Rakim track. Hell, they could have the whole "Top Ten". Here they are at their peak capturing gritty streetlife in a bottle and making you drink it. Juice. Dope movie too.
Click Here to Buy Juice: Original Motion Picture Soundtrack
5. Nas ft AZ – Life's a Bitch
Only two verses. But they are two verses of perfection. Makes you wonder what would have happened if they added a third. The earth would have probably started spinning the opposite direction. Hip-Hop would never be the same.
Click Here to Buy Nas Illmatic
4. Group Home, Livin' Proof
Guru understudies Lil' Dap and Melachi the Nutcracker destroy this Primo track on the realest hip hop track ever. The track sounds sicker than an acetylene torch on bare feet. Another one DJ's must spin for a party to happen.
Click Here to Buy Group Home's Livin' Proof
3. Kool G Rap ft. Nas, Fast Life
KooL G Rap and Nas go toe to toe like Arturo "Thunder" Gatti and "Irish" Micky Ward. With legendary results. Raising the bets higher and higher in the third verse, I am surprised anyone ever picked up a mic again.
Click Here to Buy Kool G Rap's 4, 5, 6
2. Big Daddy Kane Ain't no Half Steppin
Big Daddy Kane plays "Jason" on the track that made it all possible. The word "smooth" doesn't even do this track justice. Can anyone step to the Kane? No one even tried after this track. If you don't have every lyric of this track memorized. Do it. You will be a better person for it.
Click Here to Buy Big Daddy Kane's Long Live the Kane
1. All City – The Actual
This Primo beat is so ill that this track could have made the top ten if two teenage white suburban girls were rapping on it. Fortunately, J. Mega and Greg Valentine cause the apocalypse in 1998. Hip Hop would never touch these heights again.
Click Here to Buy All City's Metropolis Gold
And I got all this shit on Wax.
(Yeah, I know I put 15 tracks up)
The Rest is Up to You…
Michael Porfirio Mason
AKA The Peoples Champ
AKA GFK, Jr.
The Guide to Getting More out of Life
http://www.thegmanifesto.com