Player Myth #4080: The Need for a Dope Crib Part II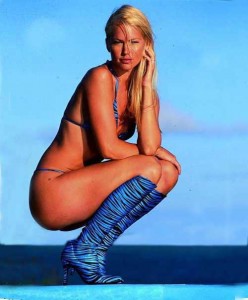 Player Myth #4080: The Need for a Dope Crib Part II
Click Here for Player Myth #4080: The Need for a Dope Crib Part I
(Here is my Facebook, New Twitter and The G Manifesto Facebook Page)
Click Here for A Dead Bat in Paraguay
I just remembered one of the standout moments of this era.
In our shanty apartment complex near the beach, there was a superintendent, lets call him Joe. Joe, having seen first hand all our skulduggery and all the young fly beach girls we were swooping was obviously a huge fan of us.
He would even tell us when girls would come by when we weren't at home.
One day, after pulling some slob airs, and getting lifted, we rolled back to our crib and Joe said to us, "Hey, guys, two really hot blond girls came by your apartment when you were gone".
I responded, "Which blond girls?"
Joe shook his head, laughed and said to us, "Enjoy it while you can."
Well, Joe, I am still enjoying it.
Click Here for A Dead Bat in Paraguay
The Rest is Up to You…
Michael Porfirio Mason
AKA The Peoples Champ
AKA GFK, Jr.
AKA The Sly, Slick and the Wicked
AKA The Voodoo Child
The Guide to Getting More out of Life
http://www.thegmanifesto.com
Mista Grimm – Indo Smoke