Player Myth #4080: The Need for a Dope Crib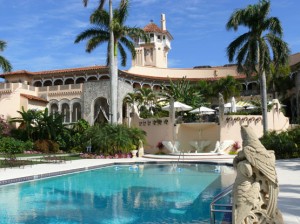 Player Myth #4080: The Need for a Dope Crib
(Here is my Facebook, New Twitter and The G Manifesto Facebook Page)
Click Here for A Dead Bat in Paraguay
Roosh just wrote a data sheet on swooping girls in Brazil while living in a Favela. This reminded me of one of the biggest Player Myths out there: The Need for a Dope Crib.
Here is a little story of when I was a younger prototype G.
At the time, things were getting hot for my Running Partner and I in America. So we moved some green like Minnesota Fats, and rolled down to Costa Rica and Panama for an extended stay.
After relaxing in the jungle and indulging on olas to the brain, it was time to move back. Actually, we were out of dough. In fact, we were so broke that we literally only had enough money to rent an studio apartment in the worst building in our hood. Granted, our "hood" was one of the most beautiful and wealthy beach towns in Southern California, and a block from the beach. Still, it was pretty much a shanty.
That all being said, I can barely remember a time when I swooped so many fly girls as in that crappy crib. We would roll down to the beach daily, spitting The Greatest Pick up Line of All Time and roll girls back up. Once back in the crib, all we had was two beds on the floor, so swooping was basic. A real minimalist approach, if you will. All hours of the day and night, we had fly rich beach girls knocking on our door.
In short order though, we got back in biz, got our Bankrolls tight and we could move out.
With all the girls we were swooping, I remember having second thoughts.
Bottom line, Game will take you a lot further than a dope crib.
Click Here for A Dead Bat in Paraguay
The Rest is Up to You…
Michael Porfirio Mason
AKA The Peoples Champ
AKA GFK, Jr.
AKA The Sly, Slick and the Wicked
AKA The Voodoo Child
The Guide to Getting More out of Life
http://www.thegmanifesto.com
2pac feat. Jon B – R U Still Down?