Watermelon Swoops and High End Mexican Girls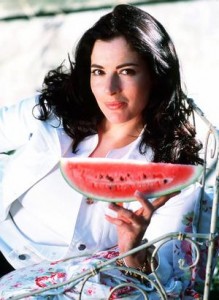 Watermelon Swoops and High End Mexican Girls
Click Here for The G Manifesto's Free Gentleman's Club Report
Click Here 007 Lifestyle – Living Like James Bond!
Lately I am on a roll (and I don't mean Beans either) swooping non-stop fly Fresas.
And I have been eating tons of Watermelon (AKA Sandia) post-coital with said girls, in case you wanted to know. New sh*t. Off that Popsicle Game.
To be completely honest, I am kind of developing a neurosis for watching Sandia juice running down Fresas bodies. But maybe that's just me.
Either way, it's a great way to beat the long overdue Southern California summer.
Click Here for Johnny Mad Dog: A Novel
The Rest is Up to You…
Michael Porfirio Mason
AKA The Peoples Champ
AKA GFK, Jr.
AKA The Sly, Slick and the Wicked
AKA The Voodoo Child
The Guide to Getting More out of Life
http://www.thegmanifesto.com
Camron – Lonely