What Does a G do on New Years?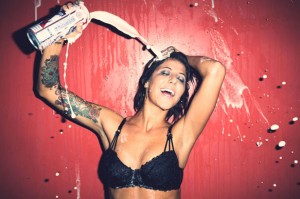 What Does a G do on New Years?
Excellent question.
I passed out at 10pm (probably my earliest night of the year). New Years to me is just an arbitrary day that has no more or less significance than any other day of the year and is probably the one night of the year you can guarantee I won't go out (especially if I am in America). No need to see more glittery shirts and skinny jeans than normal.
So what did I do on New Year's Day?
I woke up early, Entered The Dragon and Gave Back to The People.
(Again, I actually do this type of stuff periodically. I don't talk about it much, because I am not looking for any "credit", but I thought it would be a good idea to let the Younger G's out there know how to get down.)
After helping out the homeless and the less fortunate I did some last minute errands to get ready for a trip – south of the border, which happens to be where I am at now.
Perfecto.
In other news, analysts at Deutsche Bank raised their view of Coeur d'Alene to buy from hold with a 12-month price target of $54 a share as they become more bullish about the stock amid rising silver and gold prices.
CDE finished up over 13% today.
Decent.
The Rest is Up to You…
Michael Porfirio Mason
AKA The Peoples Champ
AKA GFK, Jr.
AKA The Sly, Slick and the Wicked
AKA The Voodoo Child
The Guide to Getting More out of Life
http://www.thegmanifesto.com
Minnie Riperton ~ Reasons