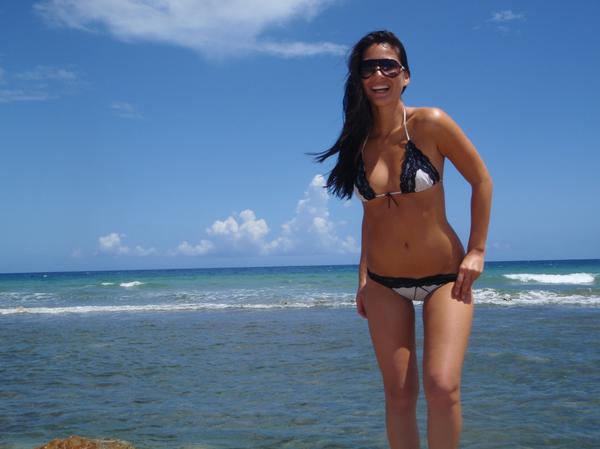 Piers Morgan On La Costa del Crime, Marbella, Spain
As any reader of The G Manifesto knows, I am a big advocate of life in Spain.
And that I spent last summer swooping topless girls on the beaches of Spain.
I have never made it down as far as Marbella, but it is on my short list (although I don't think it will happen this year).
Here is a good video, worth watching on Marbella, Spain. The jury is still out on this Piers Morgan guy, but still, a good video.
Peep it:
It goes without saying that when I hit up Marbella, Spain, I am going to do it on a way more smooth tip than shown in this video.
But that is neither here nor there.
Here is a little Data Sheet on La Costa del Crime a while back:
This is Puerto Banus, a luxury suburb of Marbella in southern Spain and truly a millionaire's paradise.

But who are these people and where does their wealth come from?

The majority are legitimate businessmen, but Britain currently has a list of 230 known criminals sheltering in Spain and many of them are believed to live in and around Puerto Banus.

The Costa del Sol has seen an upsurge in violent crime in recent years with British, Irish and Russian gangs vying with local Spanish criminals for command of the lucrative drugs trade.

Morocco is only 40 miles away across the southern horizon.

The profit margins for smuggling Moroccan cannabis and Colombian cocaine are too tempting for many ex-pats, even when threatened with imprisonment or death.

A Briton was arrested in April this year in nearby Fuengirola after a consignment of cannabis and cocaine was discovered.

And drug dealer Scott Bradfield, from London, was murdered in October 2001.

His limbs were found in a suitcase on wasteland near Torremolinos in December and his head and torso were discovered in another case nearby.
Click Here for Roosh's Day Bang: How To Casually Pick Up Girls During The Day
Click Here for Zippo 20903 Gold Floral Flush Lighter Great American Made
The Rest is Up to You…
Michael Porfirio Mason
AKA The Peoples Champ
AKA GFK, Jr.
AKA The Sly, Slick and the Wicked
AKA The Voodoo Child
The Guide to Getting More out of Life
http://www.thegmanifesto.com