How to Pick up Topless Girls at The Beach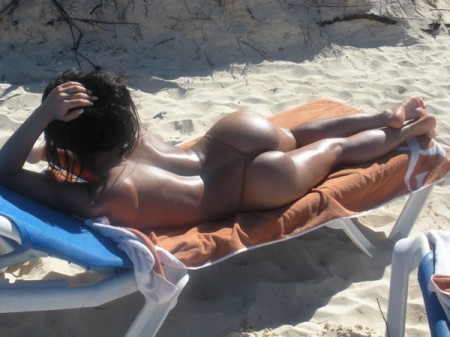 How to Pick up Topless Girls at The Beach
"Now a lot of people think this is easy as it looks
Books and books of Game concepts and hooks
Hash Session to session to get thoughts manifested
Stressing and stressing to hit the world with a G blessing"
After spending my summer at the sea in Europe with more shells than Adidas tops, there is one thing I am certain of:
I like my chicks, like my whips, Topless.
Here is how you swoop Topless girls at The Beach (this Data Sheet is 15 years in the making):
First thing you need to do to swoop topless girls at the beach is put yourself in the right time and right place. "The right time" is summertime. "The right place" is east of Eden. Or at least, east of America (South Beach being the exception).
The second thing you need to do is re-condition your mind, so you don't freeze up like the Hope Diamond around topless girls. I was lucky. I was fortunate enough to do be around topless girls at a young age. At age 14 or something, I spent a summer at the beaches of Spain. It was really like an epiphany for me (and I don't mean that topless Exotic Dancer from Rick's Caberet in New Orleans named "Epiphany", real name Jenny, either). At that point in my life, I had probably only seen a few girls sans clothes. However, after that summer at the beach, I had probably seen 30,000 fly topless girls.
Hell, these days I don't feel comfortable unless I am surrounded by topless girls. Might have something to do with why I spend some much time in Gentleman's Clubs. But that's neither French dime pieces nor E-tabs that look like Reese's. It's neither pushing weight nor E-Tab hallucinate.
Surf
The easiest way to swoop topless girls at the beach is by being an ill surfer. Especially, when you are talking the Côte de Basque and Northern Spain in general. If you are unlike your humble author, and you never learned to surf, get started. It's going to take you 10 years to get halfway decent.
Pull into a few grinding, sandy tubes (and I don't mean bongs either), air it out a little and once you are back on the beach, bust out with the "Bonjour". "Ce va?" "Quel âge as-tu?" "Tu es très belle." "Tu habite ici?" "En Vacance?" You know how the Language Game flows.
And for goodness sakes, never ever do this on the beach: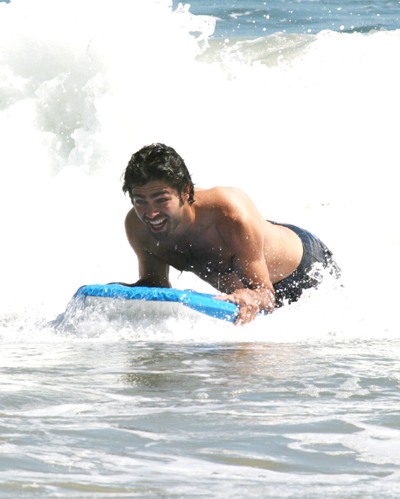 Never ever? Never ever.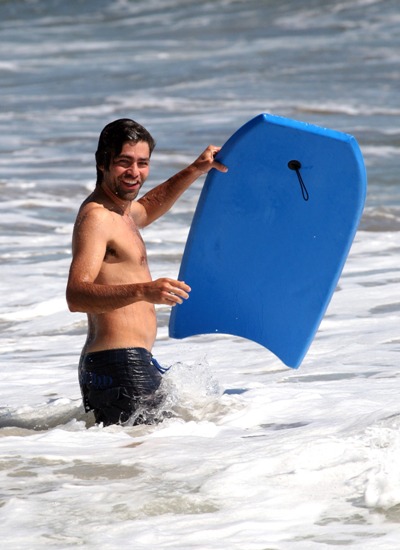 Smokes and Hashish
Whoever is behind the "no-smoking laws" (I will give you a hint: it's Big Pharma) has never sat between two topless fly French girls while smoking cigarettes on La Grande Plage in summer time. Because, if they had, they would make smoking mandatory. Breaking out a pack of Gitanes, Gauloises or Fortunas (in Spain) on the beach is a great opener on gaggle of fly topless girls at the beach.
This move is probably second only to busting out a Hashish Jay.
An expertly, one-handed rolled, Shish Jay has style points off the charts. I first started doing this move in my "salad days", and when I say salad days, I mean the days when I used to smoke Jays mixed with Afgan Blonde Hashish and Northern Lights Chronic. And I have been doing it ever since.
Language
A continuing Chamber of The G Manifesto is to get your language Game tight. Take some Language Lessons. They really are the gift that keeps on giving. Similar to a dope Dunhill lighter, Locking Down a Gentleman's Club, or a brief case full of unmarked beautiful, colorful Euros.
So get your Spanish Game, French Game, and Italian Game tight. The rest of the girls at the beach; Swiss, Scandinavian, Polish etc, will speak some English.
Enter The Dragon
To swoop mad fly topless girls at the beach, you are going to have to get in some reasonable form of good shape. Now, I am not saying to go overboard, live in the gym and get tribal tattoos like some Arizona Personal Trainer guy ponce. Just make sure you Enter the Dragon on the regular.
Go to the beach every day
Even on days when it's not super sunny out. If you want to swoop topless girls, you have to meet girls that like the beach. I have met many girls while spocking the waves on un-sunny days. Roll up with a grit, and set the date for the beach when it's sunny out: Presto! Topless girl.
What to watch out for:
Piggybackers
Piggybackers are typically wack American tourists that will try to infiltrate the fly topless girls you have already infiltrated. Many of the Euro beaches have "crews" of girls that chill topless. The bad part is that it is hard to get in. The good part is once you are in, you are in.
Hence, weesh American wack cats that try to "piggyback" your moves. Deal with them like you would any chavala.
Pro surfers
Pro surfers can be formidable competition, especially when there is a contest going on. A good thing to do is get to know some of these cats, which thankfully I do. If not, you can always out-Game and out-Rage these cats. And good local Drug Connection can work wonders as well.They might be Pro Surfers, but often times they aren't Pro International Playboys.
Locals
The local crews can definitely put some salt in your Game as they can get pretty salty if you are running through some of the local topless girls. Again, it is good to have some local contacts to keep these guys at bay. You can always focus on the tourist girls to offset this, or come with your own Dope Crew from your local beach in case things get sticky like Haze.
Dolo
As you should know by now, my favorite way to swoop topless girls is Going for Dolo. You need to stay fluid with this stuff. Be like water my son.
See you at the beach next summer.
Click Here for The G Manifesto's Free Gentleman's Club Report
Click Here for The Power of Conversational Hypnosis
The Rest is Up to You…
Michael Porfirio Mason
AKA The Peoples Champ
AKA GFK, Jr.
AKA The Sly, Slick and the Wicked
AKA The Voodoo Child
The Guide to Getting More out of Life
http://www.thegmanifesto.com
Cormega – Funk Flex Freestyle Pt. 1

Surfing Hossegor