Top Ten South Beach Miami Mistakes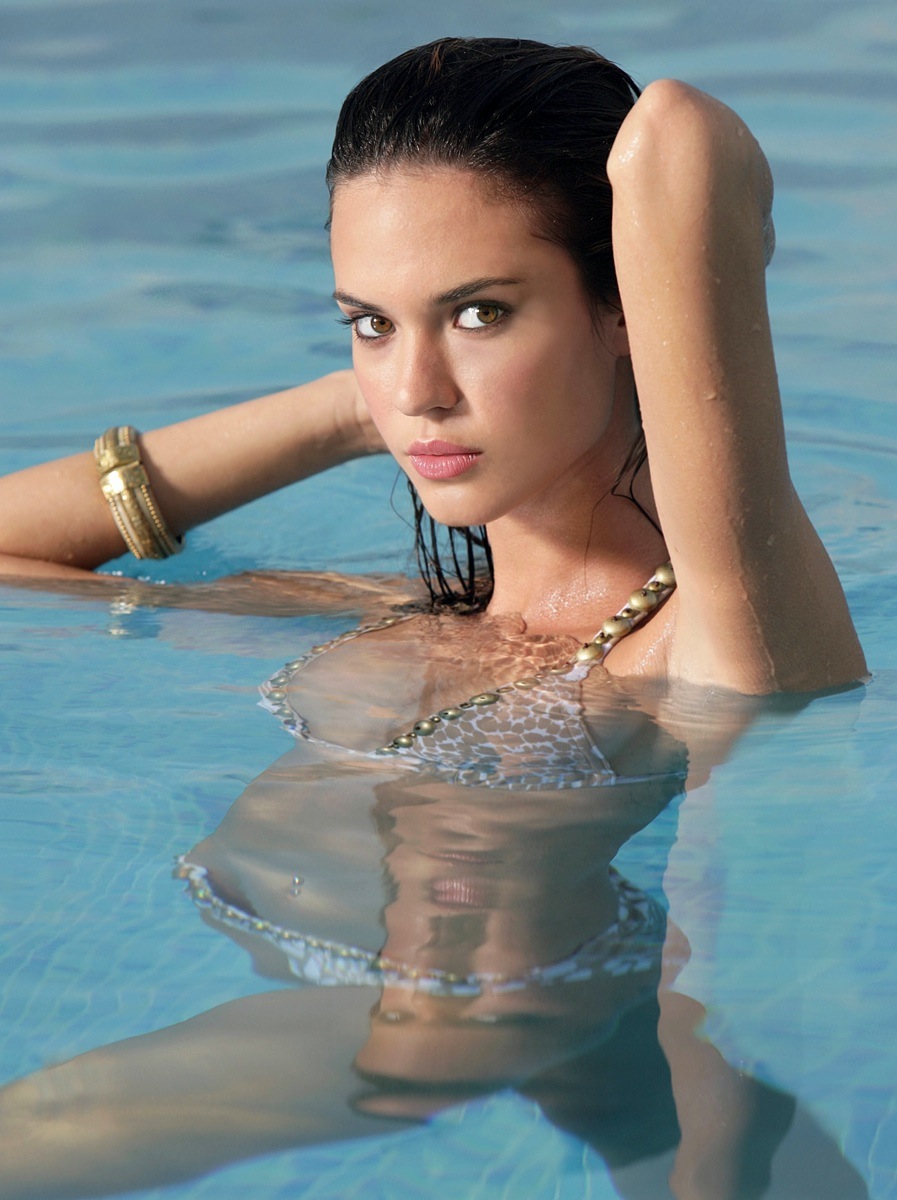 Top Ten South Beach Miami Mistakes
Miami Beach is a very intoxicating place; the ocean, mad amounts of fly girls (easily the most highly concentrated of any place in America), high heels, dresses, short skirts, drugs, late nights, succulent Comida Cubana, etc. It can also be a godforsaken cesspool. But one place can't have it all, right?
However, as we have mentioned before, South Beach has been many a player's "Waterloo". Top ranked players from NYC end up looking like dorks on the beach because they rock wack beach gear. And as a result, they end up filleted. Top tier California playboys get put through the wood chipper since they are not used to the late nights, late dinning hours, rhythms of the night, and smoking in bars in South Beach (they can thank the Gov and the Police State California has become for that). Even top foreign G's get battered and bruised.
Lucky for you, the reader, your humble author has one of the greatest track records of all time in South Beach.
Here are some of the biggest mistakes I see guys constantly making in South Beach:
1. Not wearing Custom Suits – South Beach is definitely Custom Suit turf. Amazingly, not that many cats bust them. Which in turn makes it more effective. If you dress in tight jeans or glittery Ed Hardy shirts, expect to get blanked in South Beach. However, on the plus side, you should find plenty in common with about 99% of the guys in America. So you will never be at a loss for friends to go out to the local sports bar and eat "Mondo Nachos" and "Jalapeño Poppers" with.
2. Not Street Gaming – Street Game is the Hanging Gardens of Babylon for swooping in South Beach.
3. Going into clubs "Cold" – Here is the thing with South Beach: the nightclubs are pretty difficult to swoop girls at. You need to have girls cooking before you roll to the club and use the club as a closing tool. If you understand this, you understand South Beach.
4. Not rolling to the restaurants – Sure, most South Beach restaurants are overpriced and the food is kind of wack. And it's hard to get some decent sushi. But the restaurant bars in Miami are literally, Bolivian gold mines for swooping (and we all know where the price of Gold is today). Roll in Custom Suited Down and slide up to the Colombiana and Cubana in high heels and short skirts at the bar. Proceed accordingly.
(Side Note: I have thought for years that if someone opened up a legit traditional Sushi place in South Beach you would print money. Key words here being "legit traditional". As a matter of fact, maybe I will talk to some of my Sushi guys when I get back to California.)
5. Not going after locals only tourists – Sure the tourists are easier to swoop on a one night basis, but the local Miami girls way more fly. Check out Brickell; and prepared to have your mind blown.
6. Not smoking – Choosing not to smoke is a horrible move in South Beach. By being a smoker, you get mad free leads. Plus, the health benefits from swooping tons of fly Latinas will easily counter act the "potential" risks from the inhalation of tobacco smoke.
7. Not having Swagger – We have talked about Swagger in South Beach before. If you come light in South Beach, prepare to get nothing. If you come heavy, the blimp reads "The World is Yours". It's really that simple.
8. Not getting your rounds in – Hit up the recently re-opened Legendary 5th Street Gym.
9. Not speaking Spanish – You are going to need to speak at least little Spanish and hold a conversation in Spanish if you really want to come up Aces in South Beach. Other languages help as well. I would say I typically speak about 40% English – 60% Spanish (and other languages) when I am in Miami.
10. Not Dancing – You are going to have to dance if you want to close in South Beach. Here is the Salsa Swoop Move.
11. Being undercapitalized – Sure, you might be able to swoop girls in South Beach if your Game is super tight and your broke. But why make it hard on yourself? South Beach girls love that Young, Handsome, Dashing, Rich, International Playboy in the Custom Suit with the big Bankroll. Why do it any other way? Anything less would be uncivilized.
The other advantage is you can really be a "bully with the bucks" in South Beach. So you really might as well hit hard like Camacho and Vargas and peg the market.
12. Doing Drugs – Bad move. It's too hot and you will get too tweaked.
If you didn't know, now you know. And if you do any of the above mistakes, you only have yourself to blame.
Click Here for The G Manifesto's Free Gentleman's Club Report
Click Here 007 Lifestyle – Living Like James Bond!
The Rest is Up to You…
Michael Porfirio Mason
AKA The Peoples Champ
AKA GFK, Jr.
AKA The Sly, Slick and the Wicked
AKA The Voodoo Child
The Guide to Getting More out of Life
http://www.thegmanifesto.com