Top Ten Strip Club Mistakes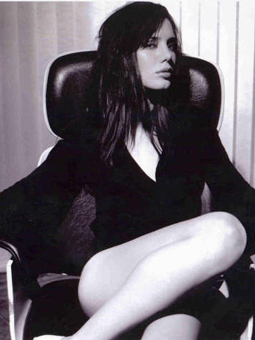 Top Ten Strip Club Mistakes
Click Here to Download The G Manifesto's Free Gentleman's Club Report (pdf)
Click Here 007 Lifestyle – Living Like James Bond!
We have written many times in The G Manifesto how to break down the Gentleman's Club into atoms and molecules. But, I still see prototype G's making the same mistakes over and over. So, today we will go over The Top Ten Strip Club Mistakes to avoid:
1. Using Credit Cards. You shouldn't use credit cards period. This is how Big Brother and The Illuminati track our mind, soul and body. So, it shouldn't be a surprise that you should never use credit cards in a Gentleman club. There are so many reasons we don't need to go into them all here. Not the least, what are you going to do with $500 in "Beaver Bucks" when you leave?
2. Focusing on one Exotic Dancer. This is one of the most common mistakes you see guys make in a Gentleman's Club. Don't get spooled up over one girl. You lose all your leverage. Any semi-successful business dealmaker will tell you that the key is to have multiple deals cooking at once. That's Leverage. Gentleman's Clubs are no different.
3. Long drawn out conversations. News just in, Exotic Dancers are hustlers. An argument could be made, that the best of the best are maybe even the female version of The G. A far-fetched argument, but an argument could be made none the less. The longer you get caught up in sob stories, or let them weave their magic (and I am not talking about that kind of Magic that I weave to turn two kilo's into three, either), you are at a disadvantage. Stick and move (so to speak).
4. Calling it a "strip club". Show some class. It's a "Gentleman's Club". Marks go to strip clubs. G's go to Gentleman's Clubs.
Don't be weesh. Sign up The G Manifesto Newsletter!
5. Not being suited down. And when I say, "suited down" I mean Suited properly, not some 9-5 suit that an accountant guy wears during some conference in Milwaukee. Wear something custom, flash and statement making. A 9-5 suit. (That is, 9pm to 5am). Let's face it, most guys dress like buffoons these days. Old-school players are rolling over in their graves. (I don't know if I have ever used the word "buffoon" before, but I can't think of any other way to describe it.)
Styles P featuring Swizz Beatz "Blow Your Mind" (Uncensored)

6. Not bringing enough CASH or Bankroll. You never want to get involved in any maneuver undercapitalized, much less a Gentleman's Club. Ever stepped into an illegal high stakes poker game with a small bankroll? Stepping into a Gentleman's Club with a small bankroll is equally as stupid.
Click Here to Download The G Manifesto's Free Gentleman's Club Report (pdf)
Click Here 007 Lifestyle – Living Like James Bond!
7. Spreading CASH around the wrong way. The wrong way is caring and showing emotion. Don't be cheap and don't act like you care. Exotic Dancers deserve a bottled water or some kind of weird, colorful shot when they get off stage. Some of those pole moves are tough. See if your civilian girlfriend can hang upside down on a pole and do a transfer into the splits.
Click Here to Buy The Game: Penetrating the Secret Society of Pickup Artists by Neil Strauss
Click Here to Buy How to Pick Up Strippers by Gary Brodsky
8. Not locking bartenders, bouncers, waitresses and managers down. These people can be your allies or your enemies. Keep the wheels greased.
Side note: The female bartenders and waitresses can be some of the best leads in the joint.
9. Acting like every other guy. It's a Gentleman's Club, skippy, you didn't sign something that says you have to tell the truth. You don't have to use your real name either (it is not like her real name is Sapphire…right?). You don't have to be yourself. Gentleman's Clubs (and nightlife in general) are all about escapism. In fact, you are way better off not letting her know what you actually do for a living. If you want a girl to like you for your true Working Class Stiff self, find a civilian girl. Exotics like three types of guys: Losers, Gangsters, and International Playboy/Gs. Choose one.
Side note: Lower-end Exotics in weesh clubs like Bikers and Rockstars. (Thank goodness Rockstars haven't really been a factor since The Beastie Boys destroyed them with "No Sleep Till Brooklyn").
Beastie Boys- No Sleep till Brooklyn

10. No Dances. This kind of falls into #9. "Guy that gets dances, is guy that doesn't get Exotic Dancers"- Famous International Playboy.
Four more. Top Ten Strip Club Mistakes made for a better title than Top Fourteen Strip Club Mistakes. You can appreciate that, right?
Smack that – Akon feat Eminem

11. No Gentleman's Clubs in December. Unlike your humble author, most regular people in this world have weak immune systems for some reason (probably poor Genetic make-up) and in December germs are floating around like crazy. I don't have Mysophobia or anything, but Nightclubs in general and Gentlemans Clubs in particular are incubators this time of year.
12. Rolling in a big group. Nothing says "mark" more than rolling to a Gentleman's Club in a big group. Go for Dolo.
13. Not having a good reputation. And when I say "reputation" I mean sexual reputation. News that you regulated an Exotic spreads in the dressing room like Southern California Wildfires with Santa Ana Winds.
14. Not reading The G Manifesto. If you want to swoop Exotic Dancers read these:
Manifesto Destiny: The Gentleman's Club
Manifesto Destiny II: Innovative Gentleman's Club Concepts
The Gentleman's Club Theorem AKA The Local Bar Theorem
Advanced move for Picking up Exotic Dancers
It's all there….
Click Here to Download The G Manifesto's Free Gentleman's Club Report (pdf)
Click Here 007 Lifestyle – Living Like James Bond!
The Rest is Up to You……
Michael Porfirio Mason
AKA The Peoples Champ
The Guide to Getting More out of Life
http://www.thegmanifesto.com
If you liked this installment of The G Manifesto, consider subscribing to The G Manifesto RSS Feed (click here)
(Want to see something in The G Manifesto? Send suggestions to thegmanifesto@yahoo.com)
AZ life on the line

AZ – Paradise