Q & A with Michael Mason on Weed: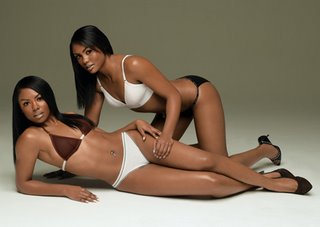 Q & A with Michael Mason on Weed:
People have been asking me my thoughts on Weed for a long time. So I decided to share some of mine. Now, I don't want to get a bunch of emails of people complaining about how you are more the "Weed G" than I am. These are just my opinions and the only reason I am giving them is because I have gotten like 750 emails with people saying things like "Yo, Michael, we know you are down with the grits, but what's your thoughts on the Indo Smoke, Loc?" and other stuff, so here is a quick Q & A on Weed:
Q: What do you think about smoking out of bongs vs joints?
Michael Mason: Don't smoke out of Bongs. Bongs are mad dirty and are incubators of colds. Smoke joints if you have to smoke. More style points. Think about it, anywhere in the world that is really Weed heavy, the people smoke Joints: Jamaica, Amsterdam, etc. Sure, you might get higher if you smoke out of a Bong, but ask yourself; how high do you really need to get?
How High (Original Version)

Q: What is a G Manifesto Certified weed move?

Michael Mason: Learn to roll a joint with one hand. Really statement making. And roll them with a filter, Amsterdam style. It's more cultured.
Q: What about smoking indo in clubs?
Michael Mason: When you are an up and coming young Prototype G it is more than acceptable to be in the VIP of a dope Club with your crew lighting up Blunts. In fact, it might be preferred.
Q: Any G Manifesto tips for The Weed Game?
Michael Mason: The Weed Game is full of idiots. Most of them don't how to make money. Never move Weed just so "you can smoke for free". It's illegal, skippy, (at least according to the Shitstem) and you should be compensated for it. If you are not on the Smuggling, Distributing or Growing end of things before age 26, I feel bad for you.
Q: Don't you think some activities are better while smoking Chronic?
Michael Mason: Yes, some activities are more fun when you are smoking weed. Like, when swooping on two fly Southern California Beach Bunnies that you just scooped off the beach with The Greatest Pick up Line of all time: "Do you want to Smoke some Weed?" Or, when swooping two dope Jamaican girls with body and braids back at the Half Moon Resort in Montego Bay (The Ritz Carlton, Rose Hall, Jamaica works as well) .
Q: Does The G Manifesto think pot should be legalized?
Michael Mason: Great question. On paper I would say "Yes, all drugs should be legalized". But then again, The Drug Game employs so many people in this world, that if we legalized drugs, our unemployment rates would skyrocket. I wouldn't want to see the government or Wal-Mart make all that money, I would rather see the money in the hands of The People. I am kind of on the fence on this one (one of the few instances you will see me on the fence).
The Slickers- Johnny Too Bad (on the Jamaican G Tip)

Q: Do you puff haze?
Michael Mason: I once smoked Weed before I did anything. Now, I don't smoke anymore unless of course, the situation Absolutely calls for it, i.e. a Fly Model girl wants me to smoke with her while we are in bed and I haven't swooped her yet.
007(Shanty Town) – Desmond Dekker (also on the Jamaican G Tip)

Q: What is better, The Northern Lights, The G13, White Widow, Blue Cheese or the Silver Haze?
Michael Mason: Who cares? When you are smoking Weed of that quality, you are going to be out of your dome piece and more twisted than dreadlocks regardless. (By the way, "Nord light" is how they say it in Amsterdam, fyi…)
Q: Do you think hash is cool?
Michael Mason: Yeah, hashish is cool.
I hope this helped. The Rest is Up to You….
Michael Porfirio Mason
AKA The Peoples Champ
AKA The Steppin' Razor
AKA Johnny Too Bad
The Guide to Getting More out of Life
http://www.thegmanifesto.com
(Want to see something in The G Manifesto? Send suggestions to thegmanifesto@yahoo.com )
Bob Marley Waiting In Vain


Bob Marley- Waiting in Vain –
Damian And Stephen Marley, Pimpas Paradise

I-WAYNE cant satisfy her