Veins of Ice: Lessons from The Pimp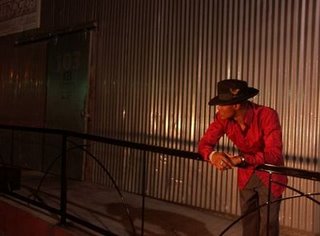 Veins of Ice: Lessons from The Pimp
Click Here to Buy The Game: Penetrating the Secret Society of Pickup Artists by Neil Strauss
Click Here to Buy Emergency: This Book Will Save Your Life By Neil Strauss
I have drunk top shelf liquor with Pimps, broke bread with Pimps, and smoked bombers to the "roach" with Pimps. But let me make this clear, I have never Pimped and have never made one Pimp Dollar. Personally, I have never had the stomach for Pimping. I am and always have been 100% G. I have been accused of being a Pimp by girls (I think because I dress so Fly and Girls go wild when they see me) and I have had girls ask me to be their Pimp (I have always respectfully declined). I have studied The Pimp's moves since I was a kid. I grew up in a City that was home to one of the most famous Tracks in the world. The Pimp and The G often travel in some of the same circles. Some Pimps I don't like, especially Gorilla Pimps. I remember one time when I was younger and my Running Partner at the time stabbed a Gorilla Pimp 25 times with a broken Champagne Bottle (if I recall correctly it was actually a Procesco from Italy ) that laid a hand on a girl we knew. I am writing this not you give you some pointers on The Pimp Game (you can only get the science of Pimping or Pimpology from older, wiser, experienced Macks and Pimps) but to pull your coat and show you some Lessons you can learn from the Pimp to make you a better G.
Martha Reeves & The Vandellas– Jimmy Mack

Dress Fly
We have discussed the need to Dress Sharp in The G Manifesto many times. Pimps always have dope Shoe Game with Custom Gators, wear bright colors, fresh hats, fly cologne, mad Jewlery, mad toolery etc. If you look like a million bucks you have more opportunity to attract a million bucks. You can take some cues and step up your Shoe Game with Gucci Loafers. Or hell, custom Gators. Add some color to your Vines; Turquoise Brioni Pocket Squares, Colorful pinstripes on a brand new ETRO Suit, Fly shirts etc. Green for the money, Gold for the honey. Ties Tangerine, in the Lambrogine, got girls shaking like a tambourine with lips like Angeline….Hats and Jewlery always help catch a Fly girls eyes, which is exactly why a Pimp wears flashy clothes in the first place. I have talked to many Legendary, and I mean Legendary Pimps and they can't stand how younger cats are dressing sloppy and putting a black eye on The Game.
Click Here to Buy The Game: Penetrating the Secret Society of Pickup Artists by Neil Strauss
Click Here to Buy Emergency: This Book Will Save Your Life By Neil Strauss
Who's That Lady -The Isley Brothers
Pimpmobile
The Pimp's ride is really just a tool to keep his house in order. We could go on and on about this, just make sure its big, a Cadillac, and custom. Refrigerators and TV's optional.
Issac Hayes Pursuit of the Pimpmobile
Dope Hair
Pimps always have dope hair. They never leave the house without it looking good because they know its showtime whenever they are out and about. Lights, camera and action. Luckily, (or maybe it was just the result of great genetics) I have dope hair. Maybe the dopest hair on the planet. Its no conicidence that top G ' s you see year after year winning Player Awards, and sitting Pretty at the top of the Mack Rankings are always cats with fresh hair.
Slave Just a Touch

Having Lots of Girls
A pimp has a stable. Mostly this is to increase his earnings. A Pimp with more girls generally speaking, makes more dough that a Pimp with less girls. But then again "a Pimp is only as good as his product, and his product is women" so quality does matter as well. Top G ' s go for Quanity of Quality. That is what separates Top flight G ' s from Halfway G ' s. Many fakers out there today will front like they are Macks with one pretty Girl and then they catch feelings when you "knock" her. Chilli G's. More Girls gives you more options, more control, lets you deal with attacks from rival G's better and spares you the earthly hell of monogamy.
Nasty Girl
International Pimping
Pimps have always understood the concept of being "International". Going all across the Bubble. Pick any spot on the Globe and ask about Michael Mason and they will tell you, "Oh, Mike Mason…spectacular G!" Top G ' s can never be local or regional. Halfway G ' s are local and regional. Pimps move from City to City because certain Tracks get too hot from police and money is better made in other cities. G ' s and Playboy ' s move from city to city because the are following The G Manifesto Tour and hotter girls or better nightlife is found in certain cities during certain times of the year. Like the Pimp has to understand how each Track in each city operates, The G must understand the nightlife and street game in different cities as well. Frisco to Maine all the way to Spain . From the State Capitol to the Nations Capitol, from the Pineapple to the Big Apple.
Edwin Starr Easin' in
The Turn Out
One of the most important things a Pimp must do is "Turn Out" girls. This is his life blood. The Pimp can use many different methods: Drugs, Debt, Gorilla Pimping, "Love", Mind control, or Sauve Gentleman Pimp techniques. The G uses many different moves and "Closes" to get Models, Nightlife Princesses, or Exotic Dancers on his team. The G and the Gentleman Pimp are very similar but the technique is different.
Ohio Players Skin Tight
Verbal Skills
Pimps (well, respectable Gentleman Pimps) are typically not Violent people (well, they are not the Most violent of people). They have very good mouth pieces and can solve problems with their lyrics. Negotiation, and logic are the Pimp and the G ' s first course of action, always.
Bobby Womack If you think you Lonely Now
Knockin
"Knockin" is taking another Pimp ' s employee. It is part of The Game and always hurts the Pimp on the losing end for many reasons, the primary being his income is taking a hit. G ' s serve other G ' s in rival Factions to gain status and well, that ' s just what G ' s do. It helps create your legend. It also helps you Player Ranking. I have Knocked many high ranking G ' s for many girls in my day. I remember one time when I was younger and Served Orange Counties top Playboy for his super rich girlfriend. At first, he was all hot and was yapping about what he was going to do to me, but we sat down and he realized that that ' s just how the Game is played. His girl "Chose" me.
Willie Hutch- I Choose You
Stay Armed
Pimps, even Gentleman Pimps, stay armed or have easy access to Ratchets. Violence, by and large just messes with CASH FLOW. But you have to be able to protect yours and handle rival outfits, but to really be Pimping, you have to Pimp with your mind.
Marvin Gaye- Lets Get it on
Veins of Ice
Pimps are cold. G ' s are frosty also. Emotion is your enemy. Many battles I have won with other Playboy ' s has simply been because I played the roll of the Iceberg. My ticker is like a snow cone. A smile can do a lot. Don't underestimate what wiping that smile off your face can do also.
Kool and The Gang
Respect for The Game
"If you will be good to The Game, The Game will be good to you". The ones that last are the ones that respect The Game. If you are playing The G Game or The Pimp Game you have to understand the Rules, protocol, and regulations. Understand you can be Knocked. Be a student of the Game. Teach others. That's why I don't have girlfriends, my first love and first wifey always has and always will be The Game.
It might seem all glamour like, rolling, snakeskin down to the floor, but you have put work in to get to this Status…see you at the top….The Rest is Up to You……
Click Here to Buy The Game: Penetrating the Secret Society of Pickup Artists by Neil Strauss
Click Here to Buy Emergency: This Book Will Save Your Life By Neil Strauss
The Mack
Michael Porfirio Mason
AKA The Peoples Champ
AKA The Avalanche
AKA The Glacier
AKA Michael Dynamite
The Guide to Getting More out of Life
http://www.thegmanifesto.com
(Want to see something in The G Manifesto? Send suggestions to thegmanifesto@yahoo.com)
Word up to the true Pimps out there:
Kenny Red, Georgeous Dre, Fillmore Slim, Pretty Andre, C-Note, Willie D, Firework, Upgrade, Sweet Jones, Icicle, Two Ton, Deep Freeze Martin, Mister G and whoever I missed… you know who you are……..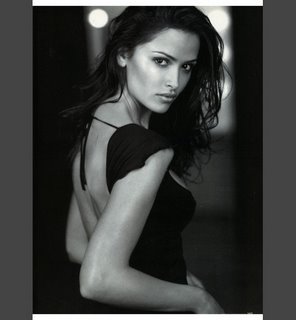 UGK ft. Outkast – International Players Anthem, new track with sample from I Choose you, Willie Hutch (one of the dopest tracks of all time