How to Prepare Uni (Sea Urchin)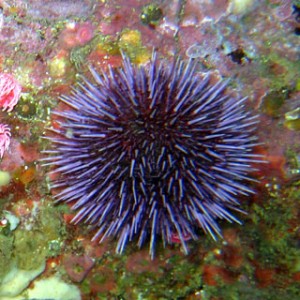 How to Prepare Uni (Sea Urchin)
Guest Post
I have been eating mad Uni lately.
Here is how its done:
1. Get your connects straight with local divers. Or dive and get your own, skippy.
2. Once you got the Urchins in your crib, cut out the "Aristotle's Lantern" with your nozh.
3. Rinse the inside with cold water.
4. Find a "channel" in the spines and make two "cuts". Crack it open.
5. Rinse the stomach material away and scoop out the Roe.
6. Put the Roe in a colander with cold salt water. This will "firm up" the Roe.
7. Serve with No soy, only Imported Wasabi. Or with a little lemon and shallot sauce.
8. Drink with a cold clear Sake or a bottle of Albariño.
9. Enjoy
10. Pop on some Kool and The Gang and Swoop the fly girl that watched you prepare the Uni.
11. Swoop her again.
Click Here for How to cook a steak…The G Manifesto Way
Click Here for Guest Manifesto: HD on Bourdain and Kicks Food Knowledge
The Rest is Up to You…
Michael Porfirio Mason
AKA The Peoples Champ
AKA GFK, Jr.
The Guide to Getting More out of Life
http://www.thegmanifesto.com
Kool and the Gang "Misled"