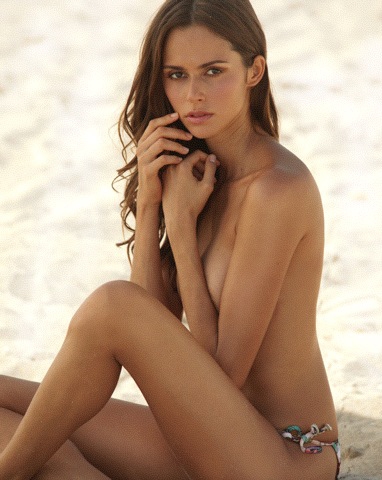 Colombian Family Gathering
Click Here for The Thank You Economy by Gary Vaynerchuck
Bogotá, Colombia –
If you are lucky in "The Life" and have the pleasure of swooping a fly Colombiana and she invites you to a big Colombian Family Gathering, jump like House of Pain at the opportunity.
The other night I went over to the palatial casa of the family of a fly Colombiana that I am having a Mini-Relationship with. It was dope:
We walk in, and there are 6 different women cooking in the kitchen; La Madre, Hermanas, Primas, Abuelas, Sobrinas etc. My girl tells me to sit down with her 2 Suited Down Primos and El Padre and jumps into the fray in the kitchen.
The women continue to bring me non-stop cervezas as I kick back and rap out with the other 3 men present about football, boxing and biz. I don't have to lift a finger.
Little primas jump all over me until I tell them to chill out as I don't want them to wrinkle up my Custom Suit or spill Postobon Manzana on my luxurious fabrics.
We then feast on mindblowing Ajiaco, Bandeja Paisa, Morcilla, Chicharrón, and mad Arepas. Mad Aguilas.
We have like 16 women catering to our every need.
This is how Life should be.
And its quite a sharp contrast from American girls that can't cook their way out of a brown paper bag. And I don't mean that DJ Khaled track either.
In other prostitution news:
Sen. Reid calls for ending legal prostitution
Sen. Harry Reid called for the abolishment of Nevada's legal brothel trade Tuesday in a speech before the Legislature.

"So let's have an adult conversation about an adult subject," Reid said. "Nevada needs to be known as the first place for innovation and investment — not as the last place where prostitution is still legal. When the nation thinks about Nevada, it should think about the world's newest ideas and newest careers — not about its oldest profession."

Dennis Hof, owner of the Bunny Ranch and Love Ranch brothels in Lyon County, sat in the Assembly chamber during the speech, along with nine sex workers that work at his brothels.

"We should do everything we can to make sure the world holds Nevada in the same high regard you and I do," Reid said. "If we want to attract business to Nevada that puts people back to work, the time has come for us to outlaw prostitution."
Although way better than that Sharron Angle retard, Reid is showing himself to be an idiot.
What does he expect Nevada to be? The next Silicon Valley?
He should be happy that California is becoming a Police State and people from there want to spend their money in his state.
What's next for Nevada? Ending Gambling? Pushing last call to 1:30am?
News just in Harry Reid, you don't have a beach in your state.
Bad move for Nevada.
Click Here for The Thank You Economy by Gary Vaynerchuck
The Rest is Up to You…
Michael Porfirio Mason
AKA The Peoples Champ
AKA GFK, Jr.
AKA The Sly, Slick and the Wicked
AKA The Voodoo Child
The Guide to Getting More out of Life
http://www.thegmanifesto.com
JAY Y EL PUNTO – DAME TU CALOR (Official Video) (HD)