Pimpin' Ken's Pimpology: The 48 Laws of the Game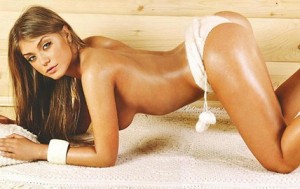 Pimpin' Ken Pimpology: The 48 Laws of the Game
Click Here for Pimpology: The 48 Laws of the Game
Click Here to Download The G Manifesto's Free Gentleman's Club Report (pdf)
Click Here 007 Lifestyle – Living Like James Bond!
I have written before on Pimps, Veins of Ice: Lessons from The Pimp. Even though I don't agree with all their tactics, I do appreciate that you can take moves from them to make yourself a better G.
Pimp: The Story of My Life by Iceberg Slim is also one of my favorite books. And I have chopped it up with many legendary Pimps, including Fillmore Slim who have pulled my coat to The Game.
Pimpin' Ken has come up with a new book called Pimpology: The 48 Laws of the Game. Worth a read.
Here are the 48 Laws of Pimping from Pimpin' Ken:
1. Purse First, Ass Last
2. Get a Name in a Game
3. Don't Chase 'Em, Replace 'Em
4. Keep a Ho in Arrears
5. Prey on the Weak
6. When Pimpin' Begins, Friendship Ends
7. Pimp the Game
8. Don't Let Your History Be a Mystery
9. Learn the Rules
10. Plan Your Work and Work Your Plan
11. Avoid Gorillas and Godzillas
12. Ain't No Love in this Shit
13. Pimp Like You're Ho-less
14. Better a Turnout than a Burnout
15. Say What You Mean and Mean What You Say
16. Give Motivation and Inspiration
17. Get You A Bottom Bitch
18. Cop and Blow
19. Turn Ho Ends into Dividends
20. Get in a Ho's Head
21. A Ho Without Instruction Is Headed for Self-Destruction
22. Keep Hoes on Their Toes
23. A Ho Joins A Stable to Ruin It
24. Set the Trend
25. Grind for Your Shine
26. The Game is to be Sold, Not Told
27. Keep Your Game on the Low
28. Be a Leader
29. Play One Ho Against the Next
30. Prosperity over Popularity
31. Look out for Suzy Choosy
32. Turn a Tramp into a Champ
33. Bring Your People With You to theTop
34. Show Respect to Get Respect
35. Trust Nothing but the Game
36. Be Internationally Known, Nationally Recognized, and Locally Accepted
37. Let a Ho Know
38. Wreck a Hater
39. Switch Up
40. Don't Down 'Em, Crown 'Em
41. Keep Your Front Up Till You Come Up
42. Talk Shit and Swallow Spit
43. If You Can See It, You Can Be It
44. You Need Fire and Desire
45. Get Rid of the Word "If"
46. Move and Shake Like a Pimp Shakes
47. Pimpin' Is What You Do, Not Who You Are
48. Don't Believe the Hype
Click Here for Pimpology: The 48 Laws of the Game
Click Here to Download The G Manifesto's Free Gentleman's Club Report (pdf)
Click Here 007 Lifestyle – Living Like James Bond!
Don't be weesh. Sign up The G Manifesto Newsletter!
The Rest is Up to You…
Michael Porfirio Mason
AKA The Peoples Champ
AKA GFK, Jr.
AKA The Sly, Slick and the Wicked
AKA The Voodoo Child
The Guide to Getting More out of Life
http://www.thegmanifesto.com
I'm So Tired of Being Alone – Al Green 1970

I'm still in Love with You – 1972 Al Green