Top Ten Strip Clubs in New York City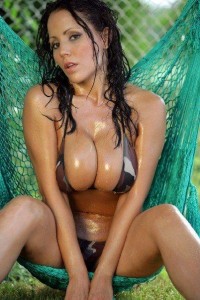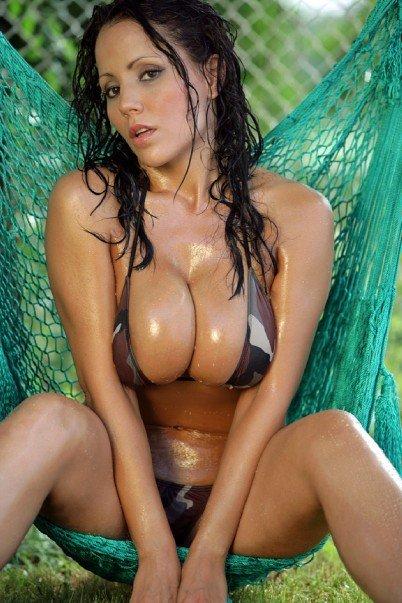 Top Ten Strip Clubs in New York City
Click Here to Download The G Manifesto's Free Gentleman's Club Report (pdf)
Click Here 007 Lifestyle – Living Like James Bond!
(Here is my Facebook, New Twitter and The G Manifesto Facebook Page)
Click Here 007 Lifestyle – Living Like James Bond!
Crush It!: Why NOW Is the Time to Cash In on Your Passion
Click Here for Mack Tactics: World Famous Dating Program For Men!
Click Here for Sexy Girls Dancing
Cheetahs Club & Restaurant
So what if it offers nyotaimori (all-you-can-eat sushi served on a naked woman) in its private Kabuki room? Cheetahs is a real strip club through and through. Think iced urinals and doormen who resemble characters from Boogie Nights—and not ironically, either. The girls here are a tad more desperate than at other clubs (expect to be invited to their weekend DJ gigs) but not pushy, and they don't mind putting their hands near your crotch during a lap dance. 252 W 43rd St between Seventh and Eighth Aves (212-819-9300, cheetahnyc.com)

Click Here 007 Lifestyle – Living Like James Bond!
Flashdancers
This basement-level space fills up on Friday and Saturday nights, but by day it's still a popular destination for tourists, businessmen and the odd celeb. Its taxi-top ads, pamphleteers and proximity to Times Square ensure regular foot traffic—including a dozen or so girls looking for jobs each night. The high worker turnover makes for a roomful of the city's most beautiful transients (with Eastern Europe and South America well represented); a lap dance here is like getting up close with a Renaissance-period statue—a bit cold; and a bit awe-inspiring, if a bit boring for its lack of imperfection and personality. 1674 Broadway between 52nd and 53rd Sts (212-315-5107, flashdancersnyc.com)
Pole Dancing

Click Here to Download The G Manifesto's Free Gentleman's Club Report (pdf)
Don't be weesh. Sign up The G Manifesto Newsletter!
Head Quarters
The slimmer pickings of this loungey club's "boutique" staff—35 girls on an average night, 75 at most when busy—aren't a plus for the variety-is-the-spice-of-life type. But HQ's hospitable staff has a genuine appreciation for repeat customers, making birthday phone calls, doling out promotional freebies like baseball tickets and discounting dinner packages at the upstairs restaurant. Moreover, this is where you go to find women who might not fit into a typical club's ideals—e.g., between the ages of 30 and 35. On a weeknight, you'll likely spend more time chatting with the pretty Hungarian after you've paid for the lapdance than before—a pleasant bonus if you're into that "talking" stuff. 552 W 38th St between Tenth and Eleventh Aves (212-967-4646, hqnewyork.com)
Click Here for Sexy Girls Dancing
Lace
Despite its frilly name, this location of Lace is a no-frills establishment: It's roughly the size of some other clubs' bathrooms, and there isn't even a bar to drink at—just a handful of seats on the cabaret floor and one lonely stripper pole. Of course, what it lacks in flash and velvet it makes up for in intimacy: Don't be surprised if you catch a nipple in your mouth during a lap dance—the girls here are mighty forward. 689 Eighth Ave at 43rd St (212-765-5047, laceclubs.com)
Click Here 007 Lifestyle – Living Like James Bond!
Penthouse Executive Club
For all the raunch the Penthouse name connotes, this club is remarkably refined—classy is not an ironic description. Catering to well-padded expense accounts (charges show as "Robert's Steakhouse") and bonus-laden financial types, the Executive Club crams 19 private rooms—spaces range in size from coffin to a Hell's Kitchen 3BR, with price tags from $150 to $1,000 an hour—into a deceptively cozy 2.5-level arena. A small stage sits dead center, with two single-occupancy go-go platforms accommodating additional pole dancers upstairs. Lured by VIP expenditures and repeat customers, the city's most sought-after entertainers perform here—as many as 80 on a weeknight. The net is a bevy of attractive pros—sexy, flirty and experienced veterans of the New York–Las Vegas–Miami megaclub scenes—savvy at parting men from their paychecks. Still, a Jackson is all anyone needs to enjoy a well-practiced caress from a perfectly made-up seductress. 603 W 45th St between Eleventh Ave and West Side Hwy (212-245-0002, penthouseexecutiveclub.com)
Historically speaking, I have been partial to The Penthouse Executive Club.
Click Here to Download The G Manifesto's Free Gentleman's Club Report (pdf)
Click Here 007 Lifestyle – Living Like James Bond!
Be sure to check The G Manifesto's Gentleman's Club Resources:

Ten Tips For Picking Up Strippers
Strip Club Tip: Lobster Trapping
Advanced move for Picking up Exotic Dancers
The Gentleman's Club Theorem AKA The Local Bar Theorem
Manifesto Destiny II: Innovative Gentleman's Club Concepts
Manifesto Destiny: The Gentleman's Club
The Rest is Up to You…
Michael Porfirio Mason
AKA The Peoples Champ
AKA GFK, Jr.
AKA The Sly, Slick and the Wicked
AKA The Voodoo Child
The Guide to Getting More out of Life
http://www.thegmanifesto.com
Pole Dancing