Reality Star's Homes Heisted (Kourtney Kardashian the latest)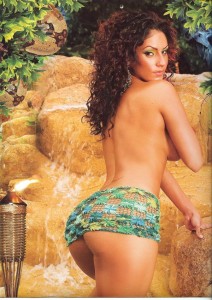 Reality Star's Homes Heisted (Kourtney Kardashian the latest)
(Here is my Facebook and New Twitter)
Click Here for A Dead Bat in Paraguay
Reality TV is good for one thing: Heist Targets.
G's broke into reality star Kourtney Kardashian's southern California home this weekend and stole tens of thousands of dollars worth of jewelry, according to reports.

Among the items the pregnant starlet reported missing were her $30,000 Cartier watch, Disick's Rolex and various pricey diamond pieces.

Thieves also took off with Kardashian's vintage jewelry left to her by her late dad, Robert Kardashian, a prominent lawyer who helped defend O.J. Simpson in his murder trial, TMZ reported.

Kardashian, whose family owns several high-end boutiques, is the latest young starlet to be victimized by burglars.

In the last 10 months, thieves have broken into the homes of Paris Hilton, Lindsay Lohan, Audrina Patridge, Hayden Panettiere and Rachel Bilson, People.com reported.
Add Floyd Mayweather Jr. to that list as well. (And my prediction here.)
Let me break this down for you.
Back in the days of our fathers and uncles, Heistmen used to "prospect" from high society mags to see the jewelery women were wearing. Or go to the library.
Still, you had to do a lot of leg work and research before wacking a crib.
Reality TV is the Heistman's best friend (and Google Maps). You get the whole layout of the crib on a silver platter.
If people were smart (a ridiculous notion I know in the era of Ed Hardy Shirts), they would go back to the days of being low profile.
Thanks to The G Manifesto contributor The Dinnertime Bandit for sending me this.
Click Here 007 Lifestyle – Living Like James Bond!
The Rest is Up to You…
Michael Porfirio Mason
AKA The Peoples Champ
AKA GFK, Jr.
AKA The Sly, Slick and the Wicked
AKA The Voodoo Child
The Guide to Getting More out of Life
http://www.thegmanifesto.com
Brand Nubian – Slow Down