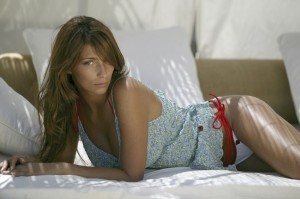 New in The World of Heists

Click Here for Cocaine Cowboys
Click Here 007 Lifestyle – Living Like James Bond!
(Here is my Facebook, New Twitter and The G Manifesto Facebook Page)
I haven't really been keeping up with these as I have been busy swooping fly girls in Cartagena, and despite the description of the Heistman in the Hollywood heist, "The man, described as well dressed and with slicked-back hair", and "smooth manner and debonair appearance" my ski mask has remained in my dresser drawer as of late.
Daring Heist at Poker Tournament in Germany
A heavily armed group stormed a poker tournament in a German luxury hotel Saturday afternoon and made off with a jackpot, a police spokesman said.
Several participants at the tournament in Berlin's Grand Hyatt hotel were slightly injured when they panicked and fled following the daring afternoon heist, Carsten Mueller said.
German Poker Tournament Robbers Still on the Run

Mueller said four robbers in disguises forced employees to hand over money, and then managed to escape. Mueller declined to give details, including how much money the men got away with.
The jackpot for the tournament stood at euro1 million ($1.36 million), according to a European Poker Tour Web site. The EPT confirmed the heist on the event's blog in an official statement, saying there had been "an armed robbery executed by six men." It was unclear why the number differed from the police count.
Four Seasons Robbery: Billionaire In Town For Oscars Robbed In Hotel
A well-dressed man who talked his way into a Florida sugar baron's hotel room and stole tens of thousands of dollars worth of jewelry is believed to be the same person who pulled similar scams on a Mexican soccer team, a salsa band and an Israeli basketball team when they visited Los Angeles, police said Tuesday.
The man, described as well dressed and with slicked-back hair, posed as a Four Seasons hotel employee when he struck up a conversation in an elevator on Friday with Jose Pepe Fanjul and his wife, Emilia, according to police. Later that night, he showed up at the couple's room and told them he needed to fix a problem with an air vent. After he left, they discovered more than $45,000 in jewels missing.
"I haven't seen any pictures yet but I've had many calls and I've had a description, and his appearance and M.O. sounds very much like a man we're calling Ricco Suave," said police Lt. Paul Vernon.
Authorities gave him that nickname because of his smooth manner and debonair appearance, he said.
Brazen Conn. warehouse heist nets $75M in pills
In a Hollywood-style heist, thieves cut a hole in the roof of a warehouse, rappelled inside and scored one of the biggest hauls of its kind — not diamonds, gold bullion or Old World art, but about $75 million in antidepressants and other prescription drugs.
The pills — stolen from the pharmaceutical giant Eli Lilly & Co. in quantities big enough to fill a tractor-trailer — are believed to be destined for the black market, perhaps overseas.
"This is like the Brink's pill heist," said Erik Gordon, a University of Michigan business professor who studies the health care industry. "This one will enter the folklore."
The thieves apparently scaled the brick exterior of the warehouse in an industrial park in Enfield, a town about midway between Hartford and Springfield, Mass., during a blustery rainstorm before daybreak Sunday. After lowering themselves to the floor, they disabled the alarms and spent at least an hour loading pallets of drugs into a vehicle at the loading dock, authorities said.
"Just by the way it occurred, it appears that there were several individuals involved and that it was a very well planned-out and orchestrated operation," Enfield Police Chief Carl Sferrazza said. "It's not your run-of-the-mill home burglary, that's for sure."
Experts described it as one of the biggest pharmaceutical heists in history.
Pharma heists on the rise.

Click Here for Cocaine Cowboys
Click Here 007 Lifestyle – Living Like James Bond!
Thanks to everyone keeping me up to date.
Update:
New details emerge in history's largest art heist
It is the largest art heist in history.
For 20 years, investigators have been chasing down hundreds of leads. They've interviewed countless witnesses all over the world, and still the central questions remain: where is the art and who did it?
What happened on March 18th, 1990 at Boston's Isabella Stewart Gardner Museum? A a new portrait is now emerging about the famous heist, with some tantalizing details.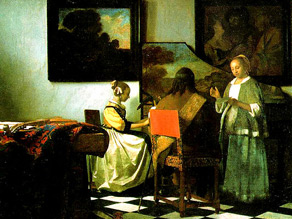 Investigators say at precisely 1:24 a.m., two men disguised as policemen knocked on the side door of the museum, saying they were called to look into a disturbance. The night watchman let them in.
Once inside, the thieves handcuffed both of the guards on duty, tied them up with duct tape and then, with free reign of the museum, they went to work.
But the question remains, who is behind the biggest art heist in history? Over the years there have been wild theories. Was it a fugitive mob boss? An eccentric art collector? Or just the work of local criminals?
"There are so many good suspects, it's like an Agatha Christie novel where everybody's sitting in the living room and everyone has a particular motive as to why they committed the crime," says Kelly.
On the case for eight years, Kelly says DNA testing is now in play, but he won't reveal details.
The Boston Globe reports that investigators may be analyzing the duct tape used to silence the guards. If there's sweat on the tape, there's a possibility of a DNA match, and the break investigators have been hoping for all these years.
The FBI has taken out ads, placing billboards on the highway, offering a $5 million reward for any information that leads to the safe return of the artwork.
There are two crimes in the matter: the actual theft of the artwork, for which the statute of limitations ran out in 1995.
And then, there's the second crime: possession of stolen art. There is no statute of limitations on that, which is why the U.S. Attorney's Office is now offering immunity. Prosecutors say if someone comes forward with the art, all will be forgiven.
The Rest is Up to You…
Michael Porfirio Mason
AKA The Peoples Champ
AKA GFK, Jr.
AKA The Sly, Slick and the Wicked
AKA The Voodoo Child
The Guide to Getting More out of Life
http://www.thegmanifesto.com
Nobody Move Gimmie The Loot(Eazy-E and Notorious B.I.G)