Pernell Whitaker: How to Win Dirty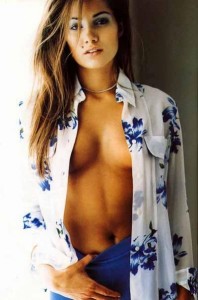 Pernell Whitaker: How to Win Dirty
(Here is my Facebook, New Twitter and The G Manifesto Facebook Page)
Pernell Whitaker "Sweet Pea" Autographed/Hand Signed Boxing Glove
One of the things I respect most about Pernell Whitaker (and for that matter Roger Mayweather) was the fact that he would do whatever it takes to win.
I remember the Pernell Whitaker vs. Roger Mayweather fight from back when I was a young cub running all kinds of hustles. I was shocked with the violent beauty of it all.
I was even more impressed with both fighters will to win at all costs. No holding back. Rules are meant to be shattered.
Check it:
Pernell Whitaker vs. Roger Mayweather

• Even before the fight starts, Whitaker is landing blows (0:15). Mental Warfare.
• Uses Impeccable Technique in Round One to score a knockdown (1:18) with a sick right hook – left hook combo.
• Throws five punches after the bell (1:30). Mayweather, dazed goes to the wrong corner. Referee has lost all control of the fight.
• Throws a punch on the break (2:01) and lands it on the referee's mug.
• Whitaker and Mayweather go to war and exchange heavy shots.
• Whitaker fights like a demon possessed (3:30).
• Sweet Pea not afraid to use an occasional elbow or two (4:20).
• Pernell notices that The Black Mamba is having trouble with his trunks, and takes advantage (4:47). First rule of boxing: Protect yourself at all times.
• Then taunts Mayweather (4:56).
• Much respect to Mayweather for channeling his energy to dropping Whitaker then hitting him while he is down (5:27).
• Whitaker is hurt, and is smart enough to hold.
• Regaining his head, Whitaker throws bombs back (6:49). Wobbles Mayweather.
• Mayweather plays possum (7:20).
• Whitaker "spins" Mayweather (8:10).
• Both fighters pour it on till the closing bell.
• Mayweather lands a late punch.
• Whitaker wins.
Apply these lessons of "winning dirty" to your own life.
Pernell Whitaker "Sweet Pea" Autographed/Hand Signed Boxing Glove
The Rest is Up to You…
Michael Porfirio Mason
AKA The Peoples Champ
AKA GFK, Jr.
AKA The Sly, Slick and the Wicked
AKA The Voodoo Child
The Guide to Getting More out of Life
http://www.thegmanifesto.com
AZ Ft Cormega – No Holding Back