The Las Vegas Litmus Test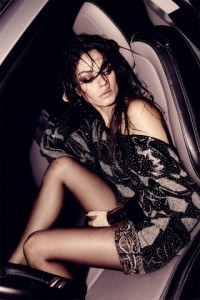 The Las Vegas Litmus Test
Click Here to Download The G Manifesto's Free Gentleman's Club Report (pdf)
(Here is my Facebook, New Twitter and The G Manifesto Facebook Page)
Click Here for Sin City X: Generation X's Guide to Las Vegas Nightlife
Click Here for What Every BODY is Saying: An Ex-FBI Agent's Guide to Speed-Reading People
Here is a great "litmus test" for girls you swoop in Las Vegas:
So you swoop a fly Las Vegas girl out of the Gentleman's Club du jour or the most en vogue "Ultra Lounge"* back to your $1000 per night**, Down Economy priced, Salon Suite (1,890 square feet of decadence) at Wynn Las Vegas.
Just as you enter your room, make sure you "read" your girl (or girls) reaction (or reactions) if you Pulled a Vicky Cristina or Pulled a Trio.
From my extensive, un-official case study, you will get one of two responses:
1. She will gasp in amazement from the splendor of the room and stunning views of the Las Vegas Strip. Her eyes will then stare back at you and her you will notice her heart skip a beat. And she will start to fall and euphoria takes over.
2. You will get a "business as usual" look that says, "I have been in a room like this a million times before". She might even walk directly to the half-champagne bottle in the mini-bar and not even bother with the view of the Strip. Most likely, she will just casually toss her Judith Leiber Emerald-Cut Full Bead Minaudier on the multi-sectional sofa. There will be no delirium.
Response number one equals: a potentially "decent" girl, new to town, most likely younger.
Response number two equals: a potential "pro", been in town too long, most likely older.
There is no surer way to tell what your girl is all about than The Las Vegas Litmus Test.
Post swoop, number two might also tell you a story about "how she is behind on rent". Go Pure Game because you aren't the one.
Click Here to Download The G Manifesto's Free Gentleman's Club Report (pdf)
Either way, commence to swoop with either type of girl.
* I don't know why these weesh nightlife directors in Las Vegas insist on coming up with names for things like "Ultra Lounges". Relax, it is just a lounge.
** This is what the room will most likely cost you. I get upgraded pro-bono.
Other side note:
I haven't completed my un-official case study on Encore Las Vegas. Not enough data yet. I will post when I have conclusive results.
Another side note:
This Litmus Test is best performed while Custom Suited Up.
Check out these G Manifesto data sheets on Las Vegas:
The Blueprint of a Perfect Night in Las Vegas
Impeccable Technique: Vegas Beyond Undefeated
Guest Manifesto: Las Vegas in Summertime
Click Here for Sin City X: Generation X's Guide to Las Vegas Nightlife
Click Here for What Every BODY is Saying: An Ex-FBI Agent's Guide to Speed-Reading People
The Rest is Up to You…
Michael Porfirio Mason
AKA The Peoples Champ
AKA GFK, Jr.
AKA The Sly, Slick and the Wicked
AKA The Voodoo Child
The Guide to Getting More out of Life
http://www.thegmanifesto.com
The O'Jays perform "For The Love of Money" on Soul Train