Hotel Review: Wynn Las Vegas , Las Vegas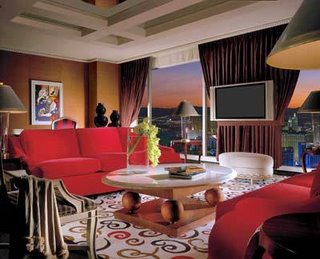 Hotel Review: Wynn Las Vegas , Las Vegas
Click Here to Download The G Manifesto's Free Gentleman's Club Report (pdf)
Click Here 007 Lifestyle – Living Like James Bond!
I have been a huge advocate of The Wynn Las Vegas even before I went to the grand opening in 2005. I have had a sizeable position in the stock since back in 2003 (when it was trading at about $13.00 on the New York Stock Exchange, today it sits in the mid eighties). So I figured to protect my investment I might as well drop some scratch in the place.
Wynn was basically Steve Wynn's opportunity to build his dream hotel. Sure I would have done it a little different, but all in all he did a great job for the $2.7 Billion he spent on it (2,716 rooms so roughly a stick a room). Many times I have used the Wynn as my Base of Operations in Las Vegas , and I must say it never disappoints. High-end cuisine, plenty of dope/functional bars, decently dope cocktail waitresses, beautiful architecture, some marvels of modern construction, great customer service, and high priced enough to generally speaking keep out the low end riff raff. Most importantly, it is a great place to swoop girls back to and check and see if the shower can fit two comfortably (to save water, for environmental reasons of course)
Nas, Street Dreams

Atmosphere:
As you enter the Wynn you are greeted by a wonderland of flowers, mosaics, and colorful, beautiful tile work. Kind of like an Absinthe buzz mixed with Poppy Seeds, I would imagine (and I don't mean that Exotic Dancer I know from Seemless named Imagine, real name Cindy either). Steve Wynn, always the innovator, made the focus of the hotel seen from the inside versus the old-school way of making the focus the outside of the hotel. Light also can be seen in the casino giving it a fresh feel. The "Lake of Dreams" is worth checking out preferably from the terrace at Daniel Boulud Brasserie with a bottle of red, a pack of smokes, a Charcuterie board (which is really just like a regular Charcuterie board just a lot more exquisite), an Original NY DB Burger with black truffles and foie gras, Braised short ribs (braised for 5 to 6 hours) a pack of well behaved fly girls that have never been.
AZ featuring Nas, How Ya Livin

Rooms:
I always stay in the multi-room suites. I can tell you first hand that they are worth how ever many C-notes they are peddling them for. The views of Las Vegas are always worth a few moments with a cancer stick in hand and terry cloth robe on while you are warming up for the evening. Even the smaller rooms (which I have gotten a few times when I was doing a "Double Room" move) are plenty spacious. The TV's are flat screen although I don't care if my TV's are flat screened or not. I don't even like TV unless it's The Nature Channel, I prefer shows on Predators. The towels in the bathroom aren't as nice as the ones at my crib but are still very nice. The textured wallpaper and marble sinks are also noteworthy. The Showers are great and I have done a pretty extensive unofficial case study and have discovered that up to three Fly girls and one G (your humble author) can fit in the shower and still emerge very crispy and clean. Complementary products are decent.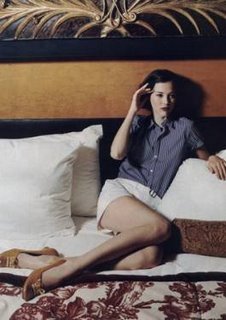 Competition:
Softer than Armani leathers. As with anywhere more or less in Las Vegas the competition you get from regular guy is pretty flimsy. Sure you have older guys with major cheese looking to leverage their position, but very few of them have any legitimate Game. As the for the younger guys, its mostly spazzed out California Guys with Shiny Shirts, Striped Shirts, t-shirts with some stupid design on it, or what ever the Shirt De Jour is for the regular guy set. Usually the only people I run into with Deadly, Devilish, Bloody Game are G's I already know from The G Manifesto Tour. By the way, I have an Angel's face, but Devilish Game. I actually saw a guy waiting in line to get into Tryst with long blond hair, a shinny shirt, designer jeans, and a Cowboy Hat! Yeah you read that correctly, a Cowboy Hat. I guess he was going for some queer Suburban, Orange County , Surfer, Cowboy fusion look. And I am pretty certain the guy was straight! (You can guess at this point I was completely over Tryst and had no interest in going in). Best to avoid the Nightclubs in Las Vegas in general. I really wish Wynn would raise its prices across the board to keep guys like that Surf-Cowboy out. It was really disturbing for me. Or at least have a stricter door policy at the Casino entrance.
Az featuring Nas, Mo Money Mo Murder

Features:
The restaurants, and of course the rooms are really the draw at Wynn. I guess there is some top-less pool at Wynn as well, but I have never been (I know enough Gentleman's Clubs in Las Vegas that have topless girls already, and at any given time, my room usually has girls full nude. Plus, by going to the Gentleman's Clubs, you can avoid those harmful UV rays, which can make you look older.) My favorite spots to chill, swoop girls and throw some food down are Bartolotta Ristorante di Mare, the aforementioned Daniel Boulud Brasserie (great bar) and Alessandro Stratta's joint, Alex. I have eaten a few times at Alex and I really am hard pressed to think of a better meal I have had. Well, in the case against Alex, I did have great company each time. Alex also does have a secret spot in it that might be the most Tranquillo place in all of Las Vegas . And that's all I am going to say about it in a effort to keep it Tranquillo.
The G Manifesto Move:
Get rooms on the lower floors. Insist on it. The reason? There are way more floors in Wynn than it seems for the outside (an architectural trick) and you can get caught in the elevators for unreasonable amounts of time. Even though it's a long night in Vegas, time is always of the essence. The last thing you want to be doing when your trying to meet a girl at the Parasol Down bar before she heads to work is to be caught in a elevator with some Couple from Dallas and four "party guys" from Scottsdale and the elevator stopping on every floor with more uninteresting people. Also, kids often times hit all the buttons and you can get speed bumped on your way up to your room with a few Fly Rhino Girls. Speaking of Parasol Down, you want to lock it down as well as Parasol Up. These are the two most functional bars for swooping girls and for "meeting points" than any place at Wynn. I utilize the Parasol Down Bar early in the night, and the Parasol Up Bar later in the night and early morning. I have had so much success in both these bars, that when ever I walk up to them I can't help but smile. The Rest is Up to You…
Email of the week in regards to: The Greatest Athletes in the World Share one thing in common: Smoking
G,
Just FYI, the greatest cyclist in the history of the sport, Eddy Merckx, smoked then (1960s) and still smokes to this day. The guy was a monster on the road, won 5 Tours de France, the world championships, the hour record, too many classics to name, and always came off like a true G. Look him up, you'll see.
Cheers,
SL
and
Hard hitting info from the most credible underground source known across the US . I know you have run with a few athletes in your day and have defeated plenty along the way, and I remember seeing you put out your Monte Cristo on Derek Jeter's forehead like it was an ash tray in Vegas years back and instantly became a big fan. I also witnessed you KO all pro NFL linebacker Shawne Merriman with a right cross in a plush LA nightclub over a nightlife princess, but you fail to mention the power and popularity of the hemp cigarette in this weeks manifesto. Many famous athletes toke the tangi and poke the lettuce wrapped swisher sweets. In fact last night I pulled 4 bong loads, took 3 vaporizer rips, and toasted 2 J's all while sipping on Krug and having weird sex with 2 Asian supermodels imported freshly off the runway from a high end Tokyo fashion show. Mingas wasn't happy when I dropped my roach clip in her hair during a doggie session but that's not my problem now is it Mason?
Michael Porfirio Mason
AKA The Peoples Champ
AKA Sosa
AKA El Campeador
The Guide to Getting More out of Life
http://www.thegmanifesto.com
(Want to see something in The G Manifesto? Send suggestions to thegmanifesto@yahoo.com)
AZ, Hey AZ
Picasso, Le Reve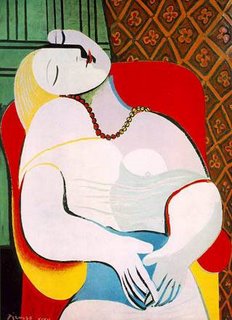 AZ, The Come up (COOKIN SOUL REMIX)…Swagger Defined